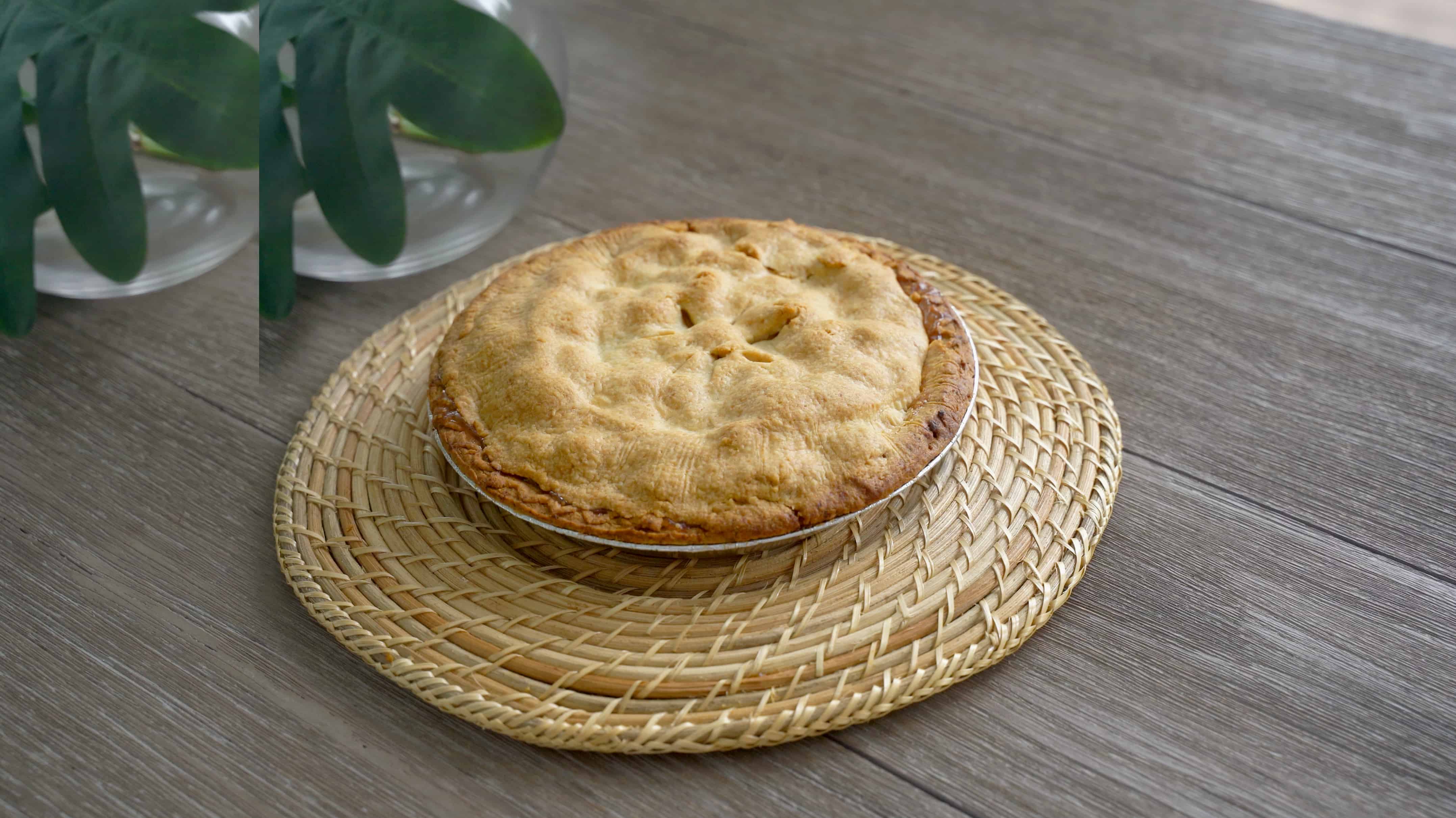 Serving
1 person
Time
5 mins
Difficulty
easy
INGREDIENTS
2 cups apples
2 cups golden berries
4 tsp. white sugar
4 tsp. brown sugar
3 tbsp. flour
1/2 tbsp. cinnamon
1 pastry for a 9″ double crust pie
DIRECTIONS
Wash, peel & slice apples.
Wash, peel, then dice golden berries.
Place all in a mixing bowl.
Add brown sugar, white sugar, flour and cinnamon.
Mix all together.
Preheat oven to 375 for 20 minutes.
Place mix inside pie crust plate.
Cover with top crust.
Cut a few slits on top.
Bake for 20-25 minutes until crust is golden brown.
Cool until ready to eat, cut and serve.
Enjoy! If you tried this recipe, let us know by sharing a photo or video of your finished product on Instagram or Facebook and tagging us @JCTropicals.