RECIPES
Chayote Stuffing with Sausage
Get stuffed with this savory take on a traditional side dish! Chayote, herbs, and savory ingredients add a fresh rendition to your Thanksgiving meal. Perfect for sharing around the table during seasonal months.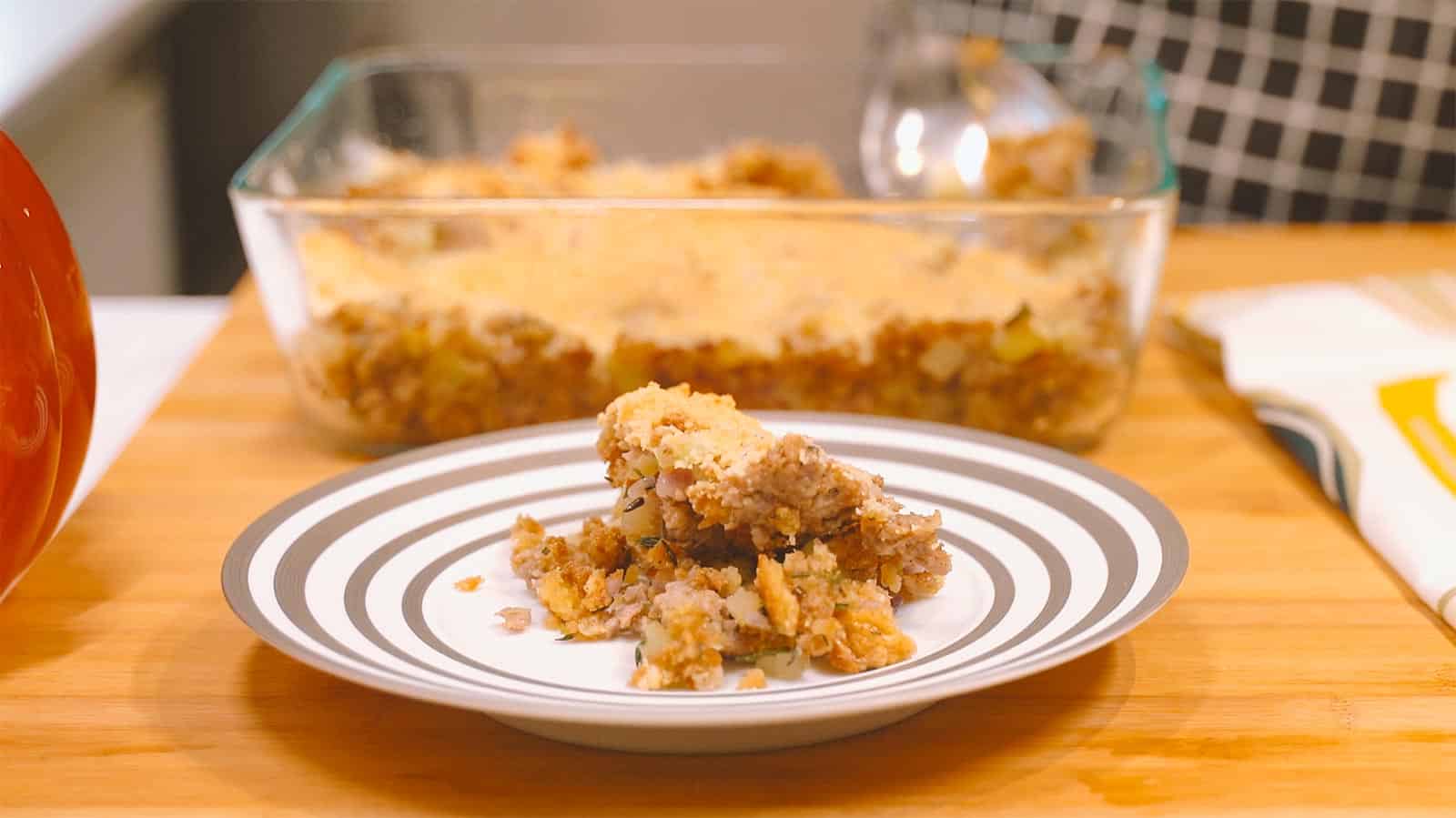 Serving
8 people
Time
1 hour
Difficulty
hard
INGREDIENTS
1 Tbsp butter
2 Tbsp olive oil
1 red onion
1 celery stick
1 chayote
4 ground pork sausages
1 oz. sage
1 oz. thyme
1 oz. tarragon
2 cups chicken broth
12 oz fried stuffing
Black pepper
Sea salt
Parmesan cheese
DIRECTIONS
Heat olive oil and butter on medium high a nonstick pan.
Sauté red onion.
Add celery and salt and pepper to taste.
Add chayote in small cubes.
Add ground pork removed from the sausage casting.
Cook on high heat until brown.
Add herbs, then stuffing mix.
Transfer to a deep dish.
Top with parmesan cheese and it's ready to serve.
A Fresh Take on a Classic Side Dish
Follow our step-by-step video to learn how to make this tropical-inspired recipe yourself.