RECIPES
Cream of Pumpkin Soup
Life is gourd. Warm up with this smooth and creamy soup that has a mildly sweet flavor to complement the taste of fresh herbs. No frills, just simple decadence.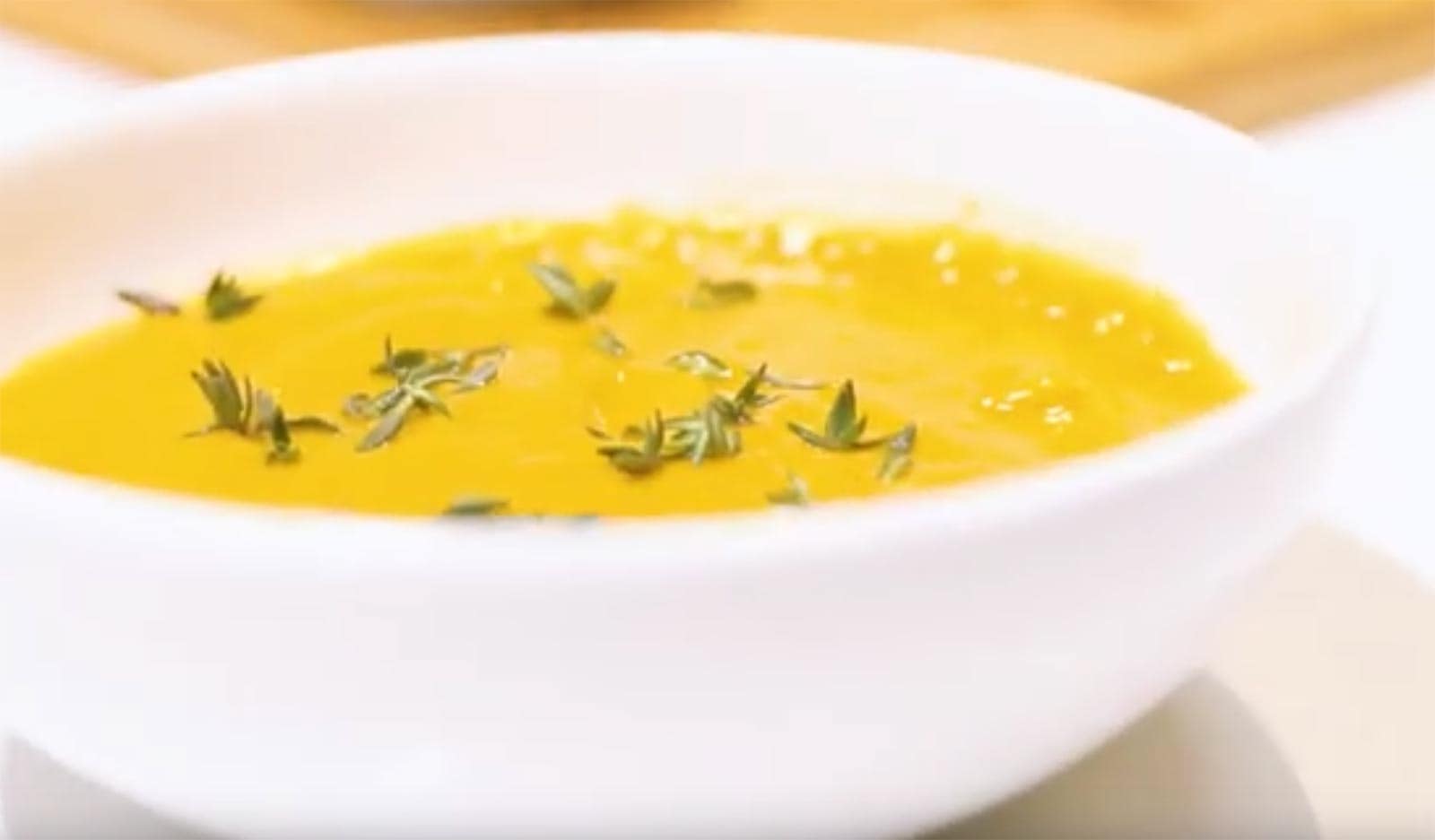 Serving
4 people
Time
55 mins
Difficulty
intermediate
INGREDIENTS
1/4 fairytale pumpkin
1 yellow onion
5 garlic cloves
2 oz thyme
2 oz sage
12 plum tomatoes
1 oz pepper
2 oz salt
1 cup heavy cream
2 cups chicken stock
4 Tbsp olive oil
2 oz rosemary
DIRECTIONS
Preheat your oven to 400 °F.
Slice pumpkin and place on sheet pan.
Add onion, garlic cloves, chopped thyme and sage.
Top with tomatoes.
Sprinkle with salt and pepper to taste.
Drizzle with olive oil.
Bake for 20 minutes at 400 °F.
Once baked, place ingredients in a blender and pour in the heavy cream.
Top with chicken broth and blend.
Prepare to serve and enjoy!
Simple & Smooth for a Comforting Spoonful
Follow our step-by-step video to learn how to make this tropical-inspired recipe yourself.