RECIPES
Avocado Toast Christmas Tree
Nothing says the "season of giving" like this holiday breakfast presentation! Bring the family together to create this quick and simple Avocado Christmas Tree using J&C Tropicals avocados.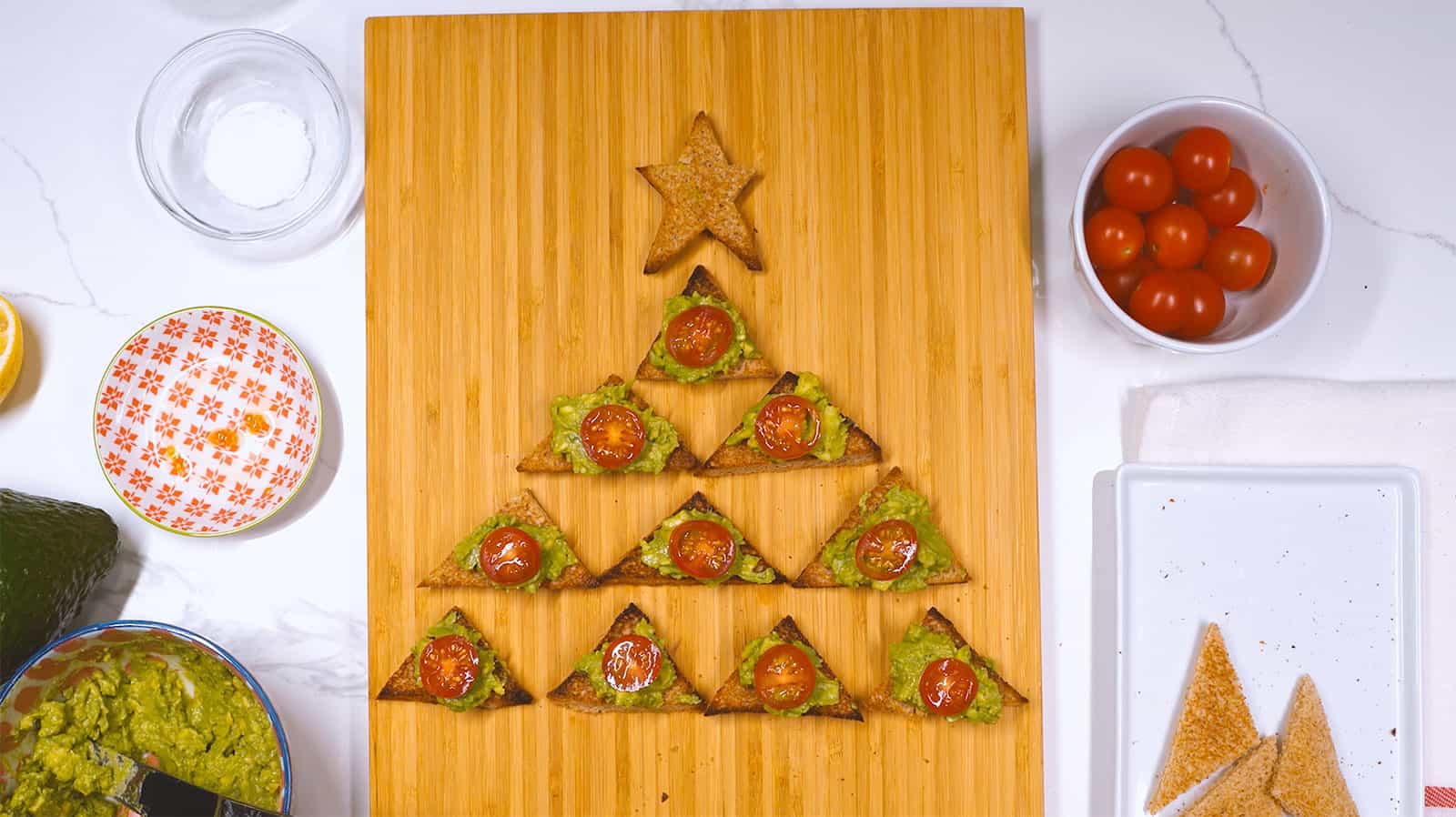 Serving
4 people
Time
10 mins
Difficulty
easy
INGREDIENTS
4 slices of bread
2 avocados
1 lemon (or lime)
Cherry tomatoes
DIRECTIONS
Remove crust, then cut the slice in half diagonally.
Cut in half again so that the slice is in triangular fourths.
Spread guacamole on the toast.
Garnish with sliced tomatoes.
Repeat for all.
Arrange in a tree formation and top with a star-shaped toast.
Get into the Holiday Spirit
Follow our step-by-step video to learn how to make this tropical-inspired recipe yourself.