RECIPES
Avocado and Chayote Scrambled Egg Croissant
These scrambled egg croissant sandwiches make a fantastic breakfast or brunch treat. Adding avocado and chayote will make it even healthier, low-carb and packed with healthy fats.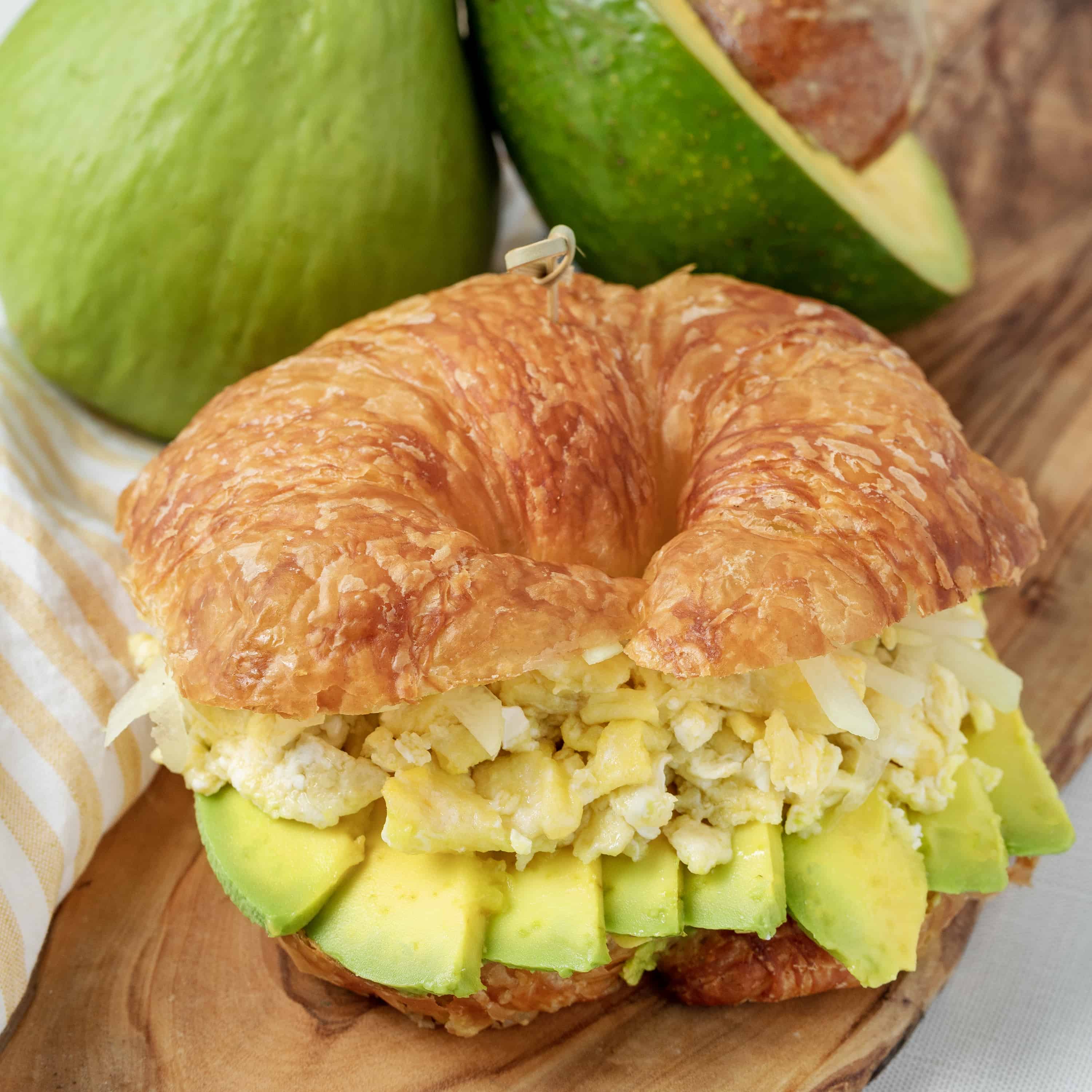 Serving
2 people
Time
10 minutes
Difficulty
easy
INGREDIENTS
1 Pc Avocado
½ Pc Chayote
4 Pcs Eggs
1 Tbsp Olive Oil
2 Pcs Croissant
½ Tsp Salt
DIRECTIONS
1) Crack the eggs, add salt and whisk.
2) Peel the chayote and cut in small cubes, not cutting the core.
3) Pre-heat the olive oil in a pan to medium temperature. Add the chayote and sauté for 1 minute. Add the eggs and with a rubber spatula move and break the eggs. Cook until reaching the desired temperature.
4) Cut the avocado in half, remove the pit, peel and cut in slices.
5) Open the Croissant, place the avocado on the bottom, the scrambled egg on top and close.
Optional; If desired, the croissant can be baked once stuffed with the avocado and egg.