RECIPES
Avocado Tropical Quinoa Salad
Even in the coldest days of the year, taste the summer with a fresh salad while adding nutrients, vitamins and antioxidants to your body.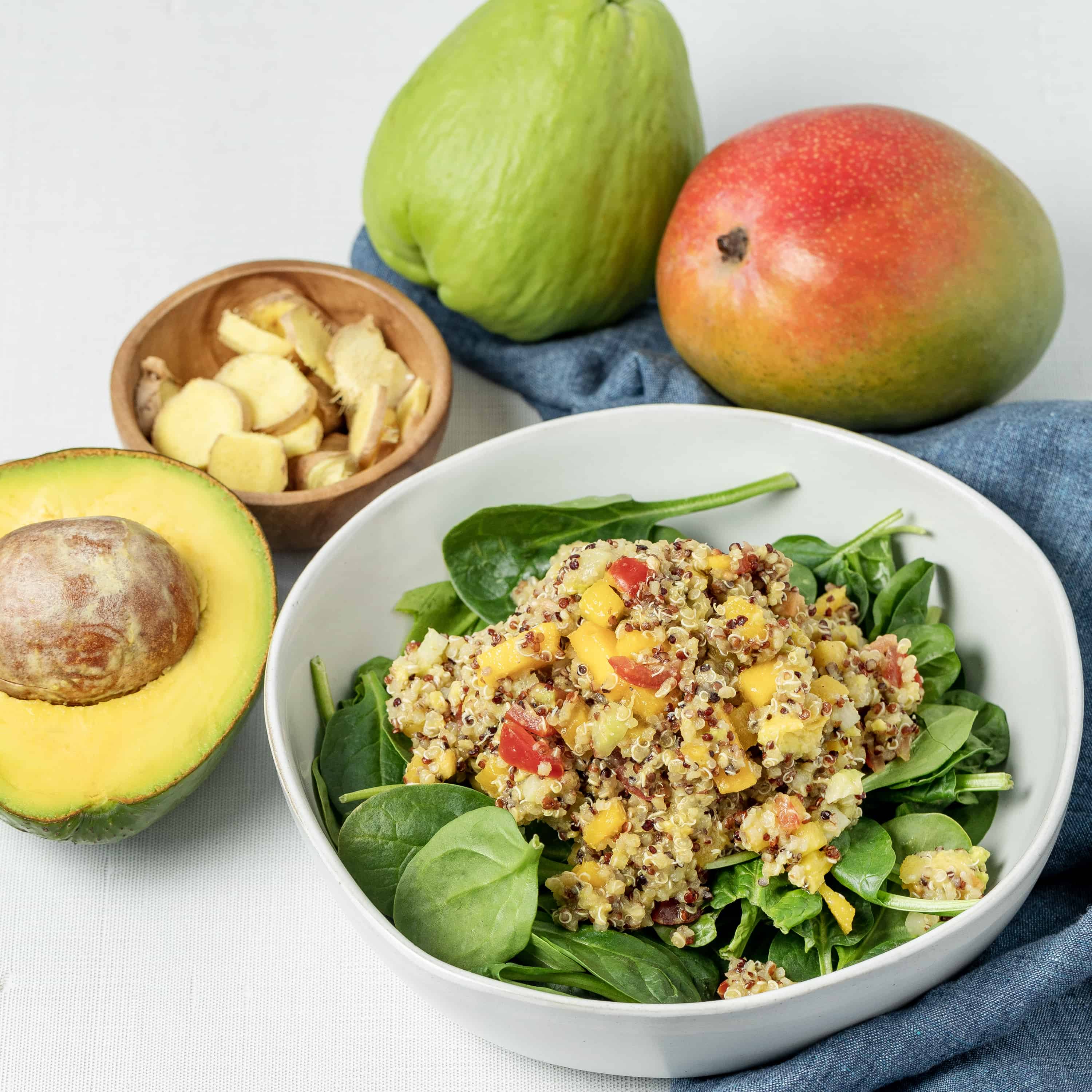 Serving
3 people
Time
20 minutes
Difficulty
easy
INGREDIENTS
½ cup Quinoa
2 Cups Water
1 Tbsp Salt
1 Pc Mango
1 Small Pc Ginger
1 Pc Chayote
1 Pc Avocado
1 Cup Baby Spinach
1 Pc Lime
1/4 Tsp Black Pepper
DIRECTIONS
1) Boil the water with 1/2 Tbsp of salt. Add the quinoa, reduce fire and cook for 7 to 9 minutes. Remove from the fire and allow cooling down.
2) Cut the avocado in half, remove the pit, scoop out the fruit, mash and mix with the quinoa.
3) Peel and cut the chayote and mango in small cubes. Mix with the avocado quinoa, lime, salt and the pepper.
4) Lay a bed of the spinach and serve the tropical quinoa salad on top.