RECIPES
Black Rice with Shrimp and Dragon Fruit
A tropical delight for the senses that is both sweet and savory. Bursting with flavor, this healthy shrimp dish will leave you deliciously satisfied.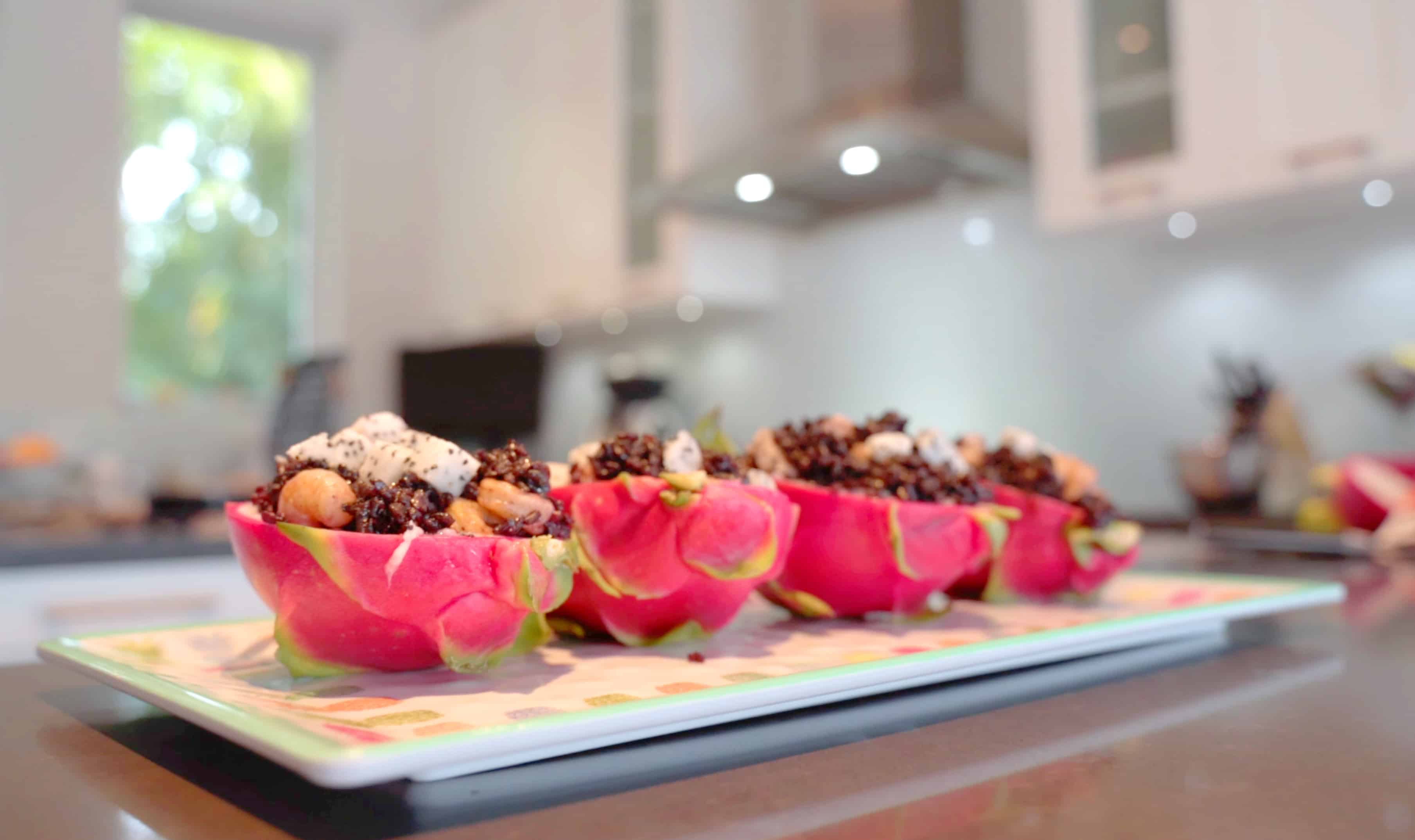 Serving
4 people
Time
1 hour
Difficulty
intermediate
INGREDIENTS
2 dragon fruits
10 oz. orange juice
3 oz. honey
Lime juice
Shrimp 16/20
1/2 Tbsp. cinnamon
2 cups water
Salt
DIRECTIONS
Add all liquids to a mixing bowl and mix well.
In a separate bowl, add the peeled shrimp with the liquids and let it marinate for 30 minutes.
Place the rice in a strainer and rinse with water.
Boil the water and cook the rice for 25 minutes.
On a preheated large pan, cook the marinated shrimp until ready. Add salt and pepper to taste.
Once the shrimp is ready, add the rice to the pan and mix well.
Add the diced dragon fruit and combine it with the shrimp and rice.
Serve on the dragon fruit peel and enjoy!
Chef's Tip:
Save some of the dragon fruit and use it in its raw state (without cooking). You will have two textures of the same fruit in one plate.
If you tried this recipe, let us know by sharing a photo or video of your finished product on Instagram or Facebook and tagging us @JCTropicals.