RECIPES
Boiled Malanga with Mojo
Malanga is a tuber with great benefits to our health, from which we can prepare a great number of recipes like Malanga in garlic mojo. It's a simple and delightful recipe, and one of the most common ways of enjoying this tuber.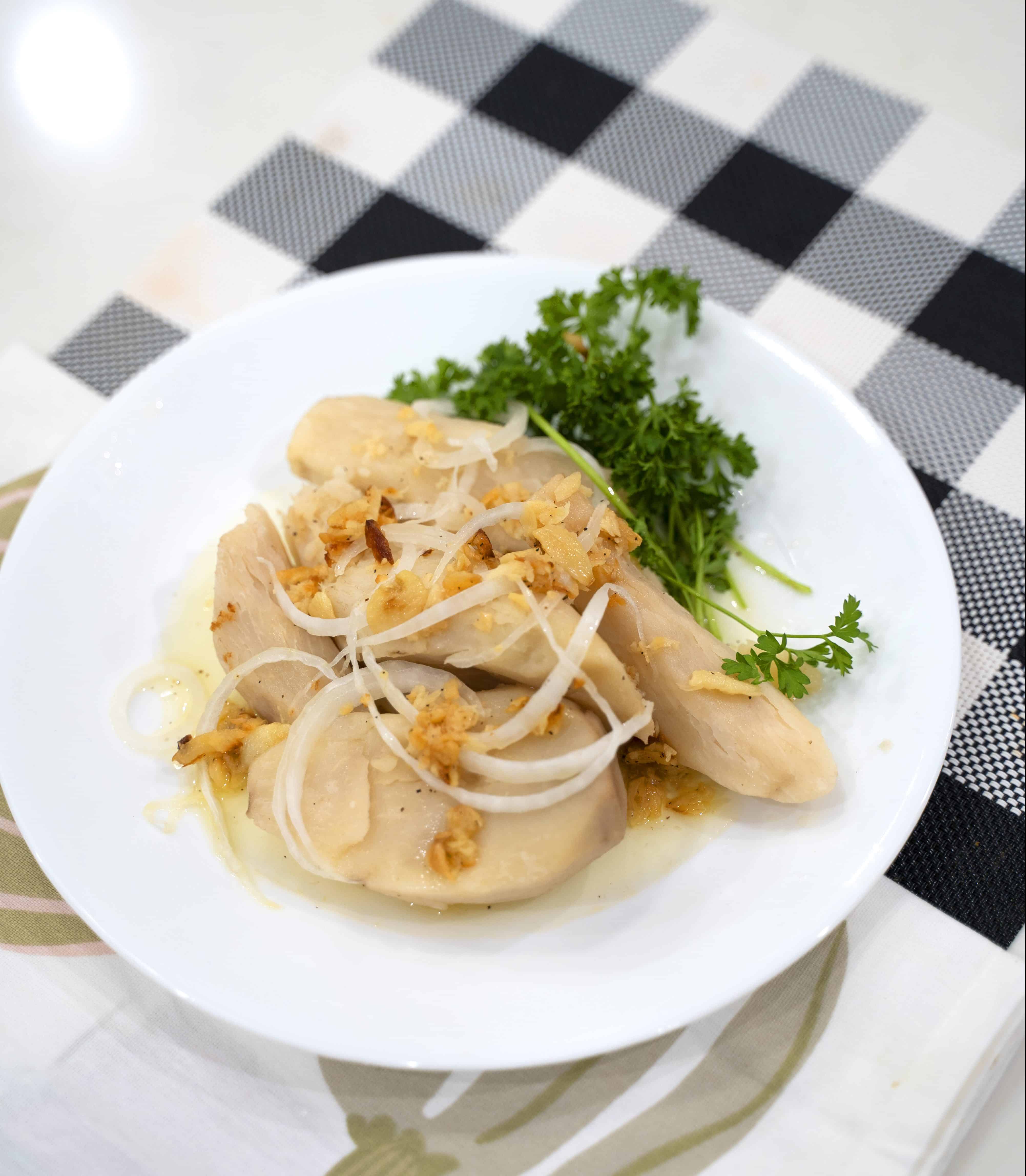 Serving
5 persons
Time
30 min
Difficulty
intermediate
INGREDIENTS
Malanga
• 4-5 malanga
• Salt, to taste
Mojo
• 1/2 onion
• 3 garlic cloves
• 3 tbsp of olive oil
• 1/2 lemon
• Salt, to taste
DIRECTIONS
Malanga directions
1. Peel the malanga and cut it into medium pieces.
2. Add salt to water and bring to a boil until root is soft.
Mojo directions
1. While malanga is boiling, chop the onions and garlic cloves.
2. Add olive oil and drizzle few drops of lemon juice.
3. Add salt and mix well.
4. Once malanga is ready add mojo mix on top, to your taste.
Enjoy the taste of homegrown! If you tried this recipe, let us know by sharing a photo or video of your finished product on Instagram or Facebook and tagging us @JCTropicals.