RECIPES
Boniato Casserole
This is that recipe that all your guests will go home trying to figure out.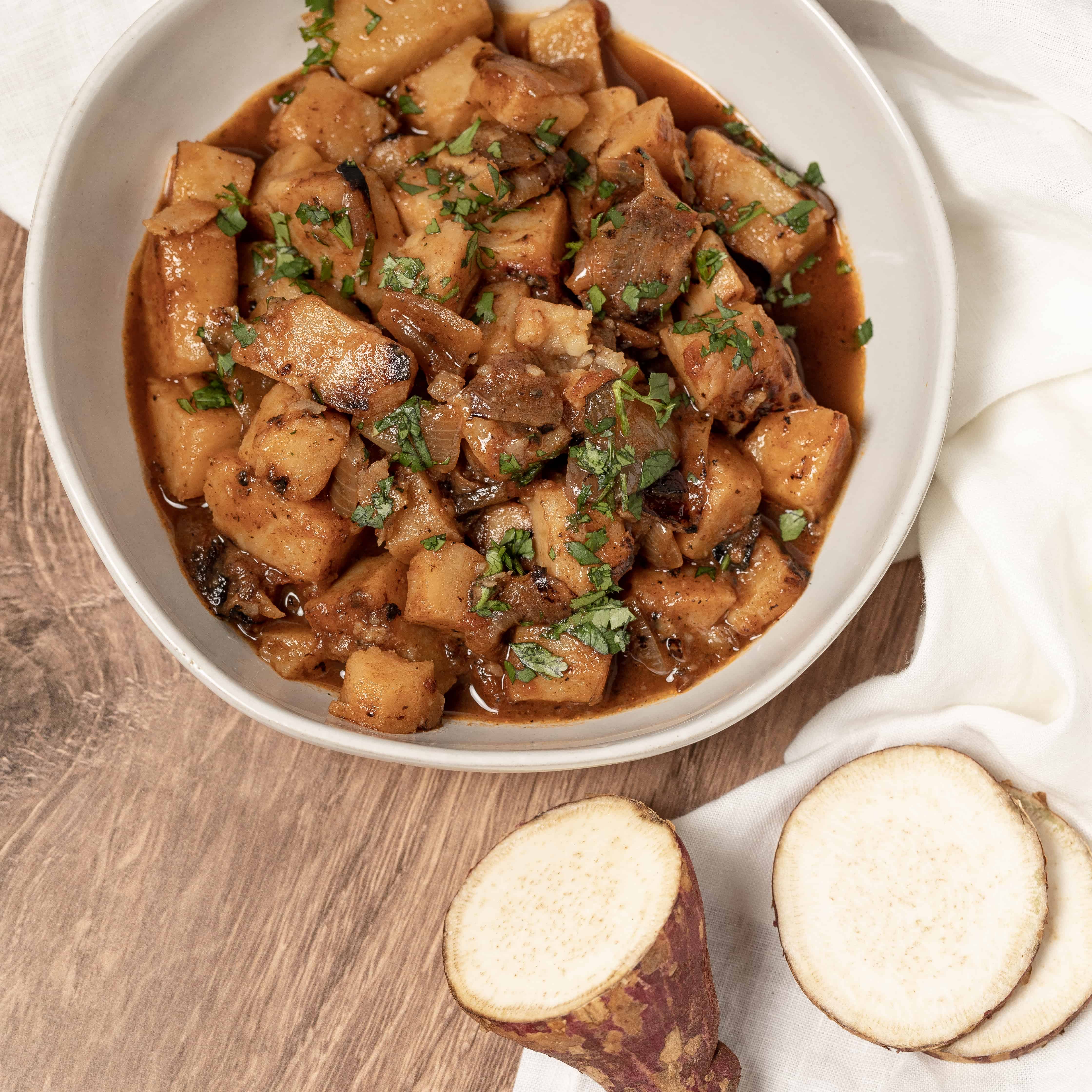 Serving
4 people
Time
30 minutes
Difficulty
easy
INGREDIENTS
3 pcs boniato
1 pc tomato Beefsteak
2 cloves garlic
1/4 inch pc turmeric
1 pc white onion
2 Tbsp.  olive oil
1/2 Tbsp.  salt
1/2 tsp pepper
1 cup water
1 bunch Italian parsley
DIRECTIONS
1) Peel and cut boniato in 3/4 to 1 inch cubes.
2) Peel and cut onion in eights.
3) Peel and chop the garlic and turmeric.
4) Put olive oil, garlic and onion into a cold pan and make it hot.
5) After 2 minutes, add boniatos in the hot pan with salt and pepper.
6) Add the tomatoes.
7) Cook for 5 minutes to give a good color and then add water.
8) Chop parsley.
9) Once water is boiling, reduce heat and cook for 15 minutes or until the water has reduced to a quarter.
10) Sprinkle with chopped parsley and serve.