RECIPES
Bourbon Tropical Smash
This is the perfect cocktail when you crave a tropical experience. The richness of Vitamin C and the energy of natural sugars create the perfect smash. Bottoms up!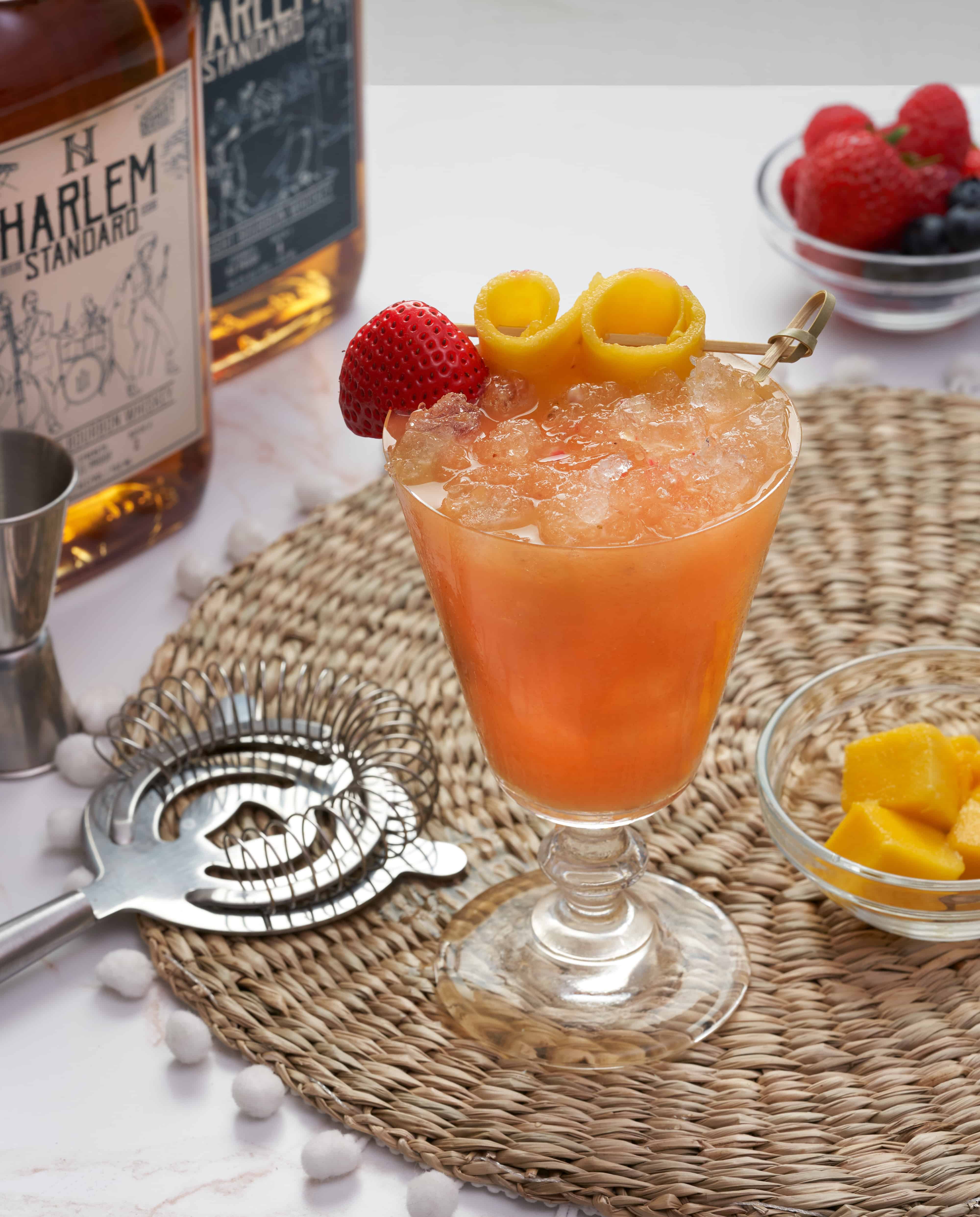 Serving
1 person
Time
5 minutes
Difficulty
intermediate
INGREDIENTS
2 oz. Bourbon
¼ mango
1 oz. blueberries
2 strawberries
4 raspberries
½ oz. lime juice
½ oz. simple syrup
Ice
DIRECTIONS
1) In the shaker, muddle* the mango, blueberries, strawberries, and raspberries.
2) Add the 2 oz. of your favorite bourbon, lime, syrup and ½ a cup of ice.
3) Shake everything together.
4) Strain into a glass.
5) Add the remaining ice.
6) Garnish the mango slices and a strawberry and enjoy!
*Chef's Note:
To muddle means to mash fruits, herbs or spices with a muddler.