RECIPES
Calabaza and Plantain Empanadas
A flavor filled Vegetarian option to end the year with a happy gut.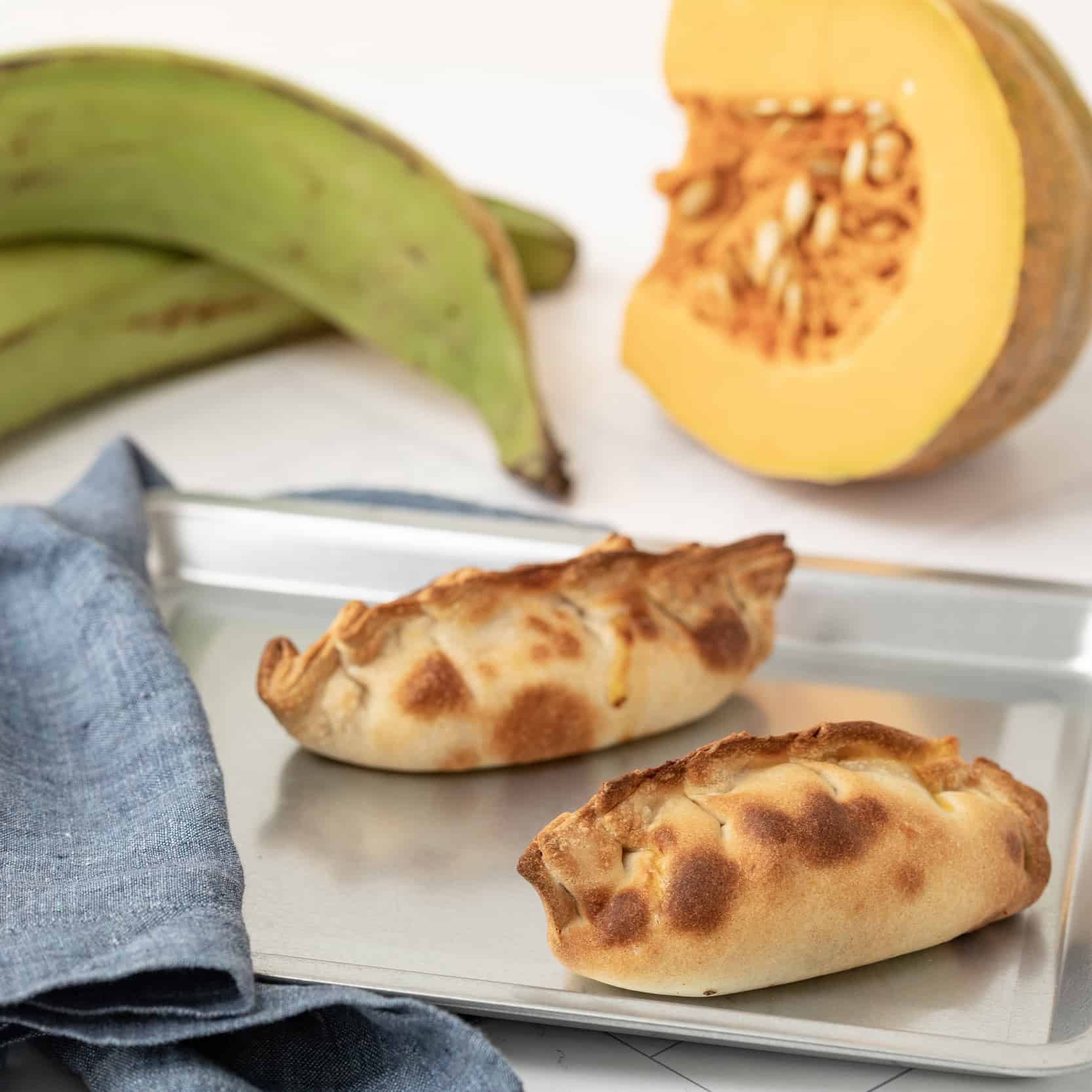 Serving
6 pieces
Time
25 minutes
Difficulty
medium
INGREDIENTS
10 oz.  calabaza
1/2 pc plantain
6 pcs empanada disc
1 egg
1 tsp salt
1 Tbsp.  olive oil
3 Tbsp.  water
1 pinch black pepper
DIRECTIONS
1) Peel and cut calabaza into 1-inch cubes.
2) In hot boiling water, place calabaza and cook for 10 minutes or until soft and tender.
3) Drain calabaza. Put in a bowl and mash into a puree.
4) Peel plantain and cut in 1/4 inch cubes.
5) Pre-heat oil in a pan; add the plantains and sautee for 3-4 minutes. Add the water and cook for 3 minutes.
6) Drain plantains and mix with calabaza, egg, salt and pepper. Rest in refrigerator for 20 minutes to make sure it is cold before you fill the empanada dough.
7) Place about 2 Tbsp. of filling in the empanada disc center and close folding the ends.
8) Cook empanadas in a pre-heated oven at 350F for 8 to 12 minutes.