RECIPES
Calabaza Muffins with Turmeric
Make this recipe once and keep it in the freezer. When you have a craving just thaw it for an hour and you got yourself a treat.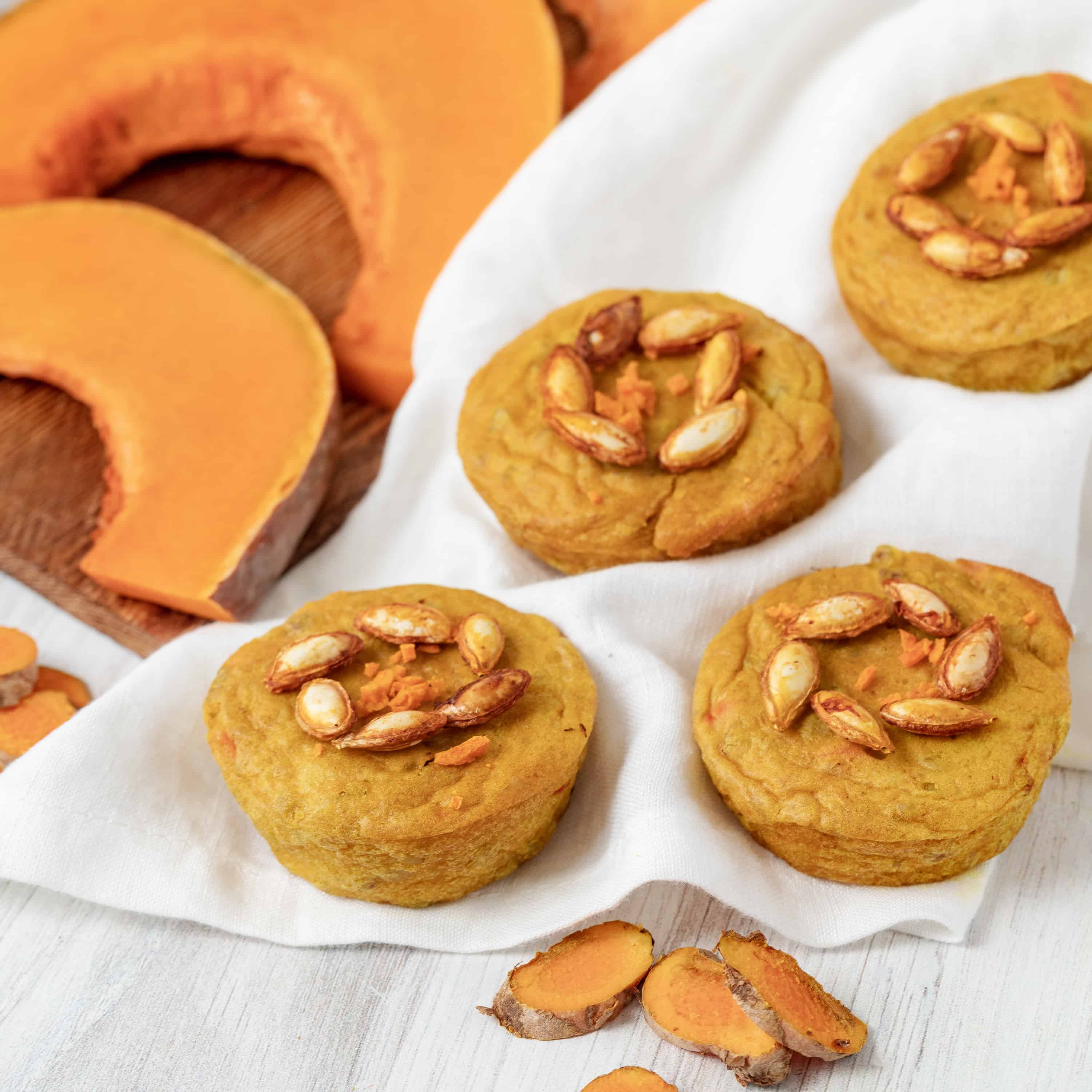 Serving
12 pieces
Time
40 minutes
Difficulty
medium
INGREDIENTS
8 Large Eggs
1/4 Cup Almond Milk or Regular Milk
1/4 Calabaza
1/2 Pc Turmeric
1/2 Tsp Garlic Powder
1/2 Tsp Crushed Red Pepper Flakes
Salt and Pepper to taste
1/3 Cup Shredded Cheddar Cheese (optional)
DIRECTIONS
1) Pre-heat oven to 350 F. Grease a muffin tin with coconut oil spray or cooking spray.
2) Scoop out the pumpkin seeds (do not discard), peel and cut in small (1/4 Inch) cubes. Put in a microwave safe bowl, cover with water and cook in the microwave for 2 to 4 minutes or until soft (It will depend on your microwave).
3) Whisk the eggs, almond milk, garlic powder, salt and pepper together in a medium bowl.
4) Add the calabaza and mix with the rest of the ingredients.
5) If using cheese, add to the mix.
6) Use a cookie scoop to portion out egg mixture into muffin pan. Need to fill 3/4 of the mold.
7) Place in the oven and bake for approximately 30 minutes. Let cool in the muffin pan for a couple of minutes before using a butter knife to help pop each of the egg muffins out of the muffin tin.
8) Place the seeds in the oven and cook for 5 to 7 minutes and use as garnish.