RECIPES
Chicken & Dragon Fruit Salad
Imagine a salad as an empty canvas. Now add the greens, the protein, and kick it up a notch with dragon fruit. Sit down, relax, and enjoy this work of art.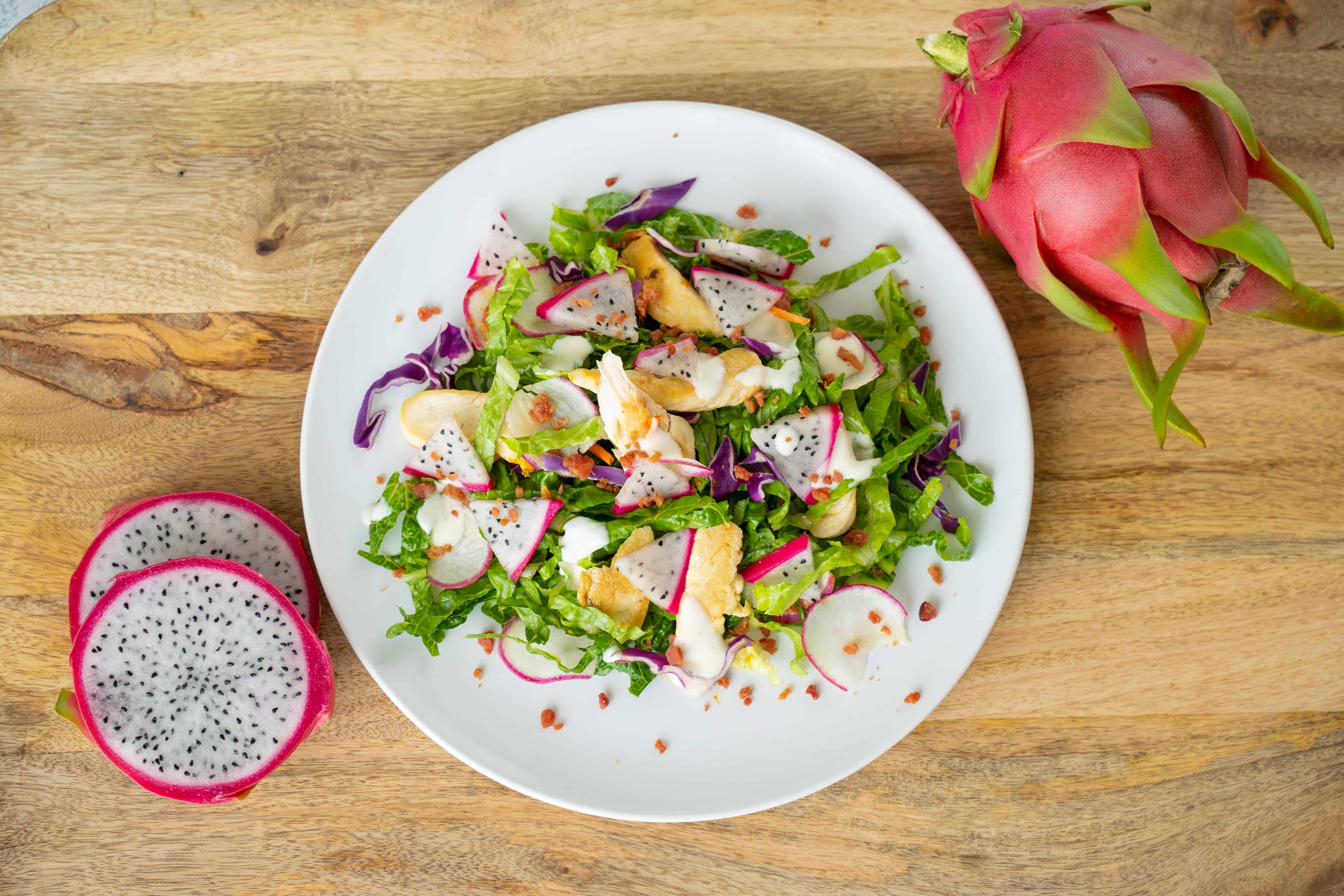 Serving
2 people
Time
20 minutes
Difficulty
easy
INGREDIENTS
6 oz. chicken tenderloin
1 white dragon fruit
1 bag salad blend
¼ cup ranch dressing
2 Tbsp bacon bits
1 tsp salt
½ tsp pepper
2 Tbsp olive oil
Crushed ice
DIRECTIONS
1) Season 2 Tbsp of olive oil with 1 tsp of salt and ½ tsp of pepper in a small bowl.
2) Pour the olive oil in a sauté pan and make it very hot.
3) Cut the tenderloins in half and sauté drenched in the olive oil. Flip them every 30 to 40 seconds and cook until golden.
4) Peel the dragon fruit and cut into quarters.
5) Take one quarter of the dragon fruit, slice thinly, and reserve for later.
6) Put the ranch dressing and the remaining fruit in a bowl and mix it with a hand blender at high speed.
7) Toss the salad blend with the chicken and the sliced dragon fruit in a bowl.
8) Garnish with bacon bits and enjoy!
*Chef's Note:
You can use a vegan ranch dressing and replace the chicken with canned jackfruit to make this recipe 100% vegan.