RECIPES
Coconut Flan
Flan is an after-dinner favorite. Conquer your sweet tooth with a J&C twist to this rich, creamy dessert with our fresh coconut for a Caribbean flair.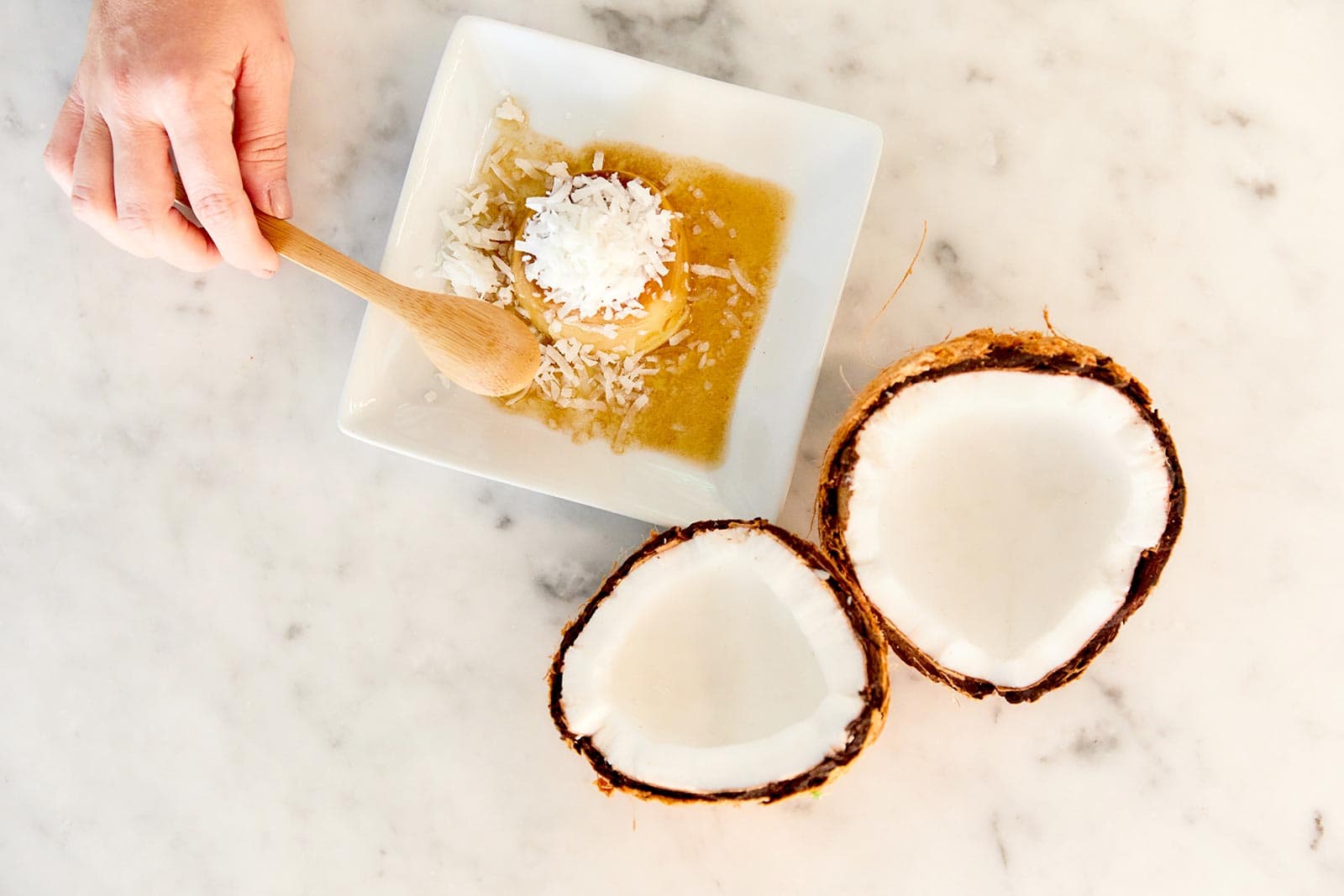 Serving
8 to 10 people
Time
1 hr 40 mins
Difficulty
hard
INGREDIENTS
Cooking spray
1 cup of caramel sauce
3 (14 oz) cans of sweetened condensed milk
14 oz can of unsweetened coconut milk
12 oz can evaporated milk
6 large eggs
1 Tbsp vanilla extract
1/2 tsp salt
1/2 cup shredded coconut, toasted
DIRECTIONS
Preheat your oven to 350 °F.
Spray a Bundt cake or tube pan with vegetable oil cooking spray.
Drizzle caramel sauce onto the prepared pan and be sure to coat the bottom and sides. Set aside.
In a mixing bowl, beat the milks, eggs, vanilla extract, and salt with a mixer. Pour into the pan.
Place your pan inside a larger roasting pan and fill the roasting pan with water about halfway. Cover the Bundt pan with aluminum foil and place into the center rack of the oven.
Bake your flan for about one hour and 40 minutes.
Remove from the oven and let cool for 30 minutes. After this, keep it covered and refrigerate for 3 hours or overnight if possible.
Carefully turn the flan upside down to set onto a platter. Top with toasted coconut and you're ready to enjoy!