RECIPES
Coconut and Dragon Fruit Frozen Bowl
It does not get much easier than this simple, easy-to-make Coconut and Dragon Fruit Frozen Bowl. This vegetarian and gluten-free recipe requires only 5 ingredients. A delicious way to start any spring morning.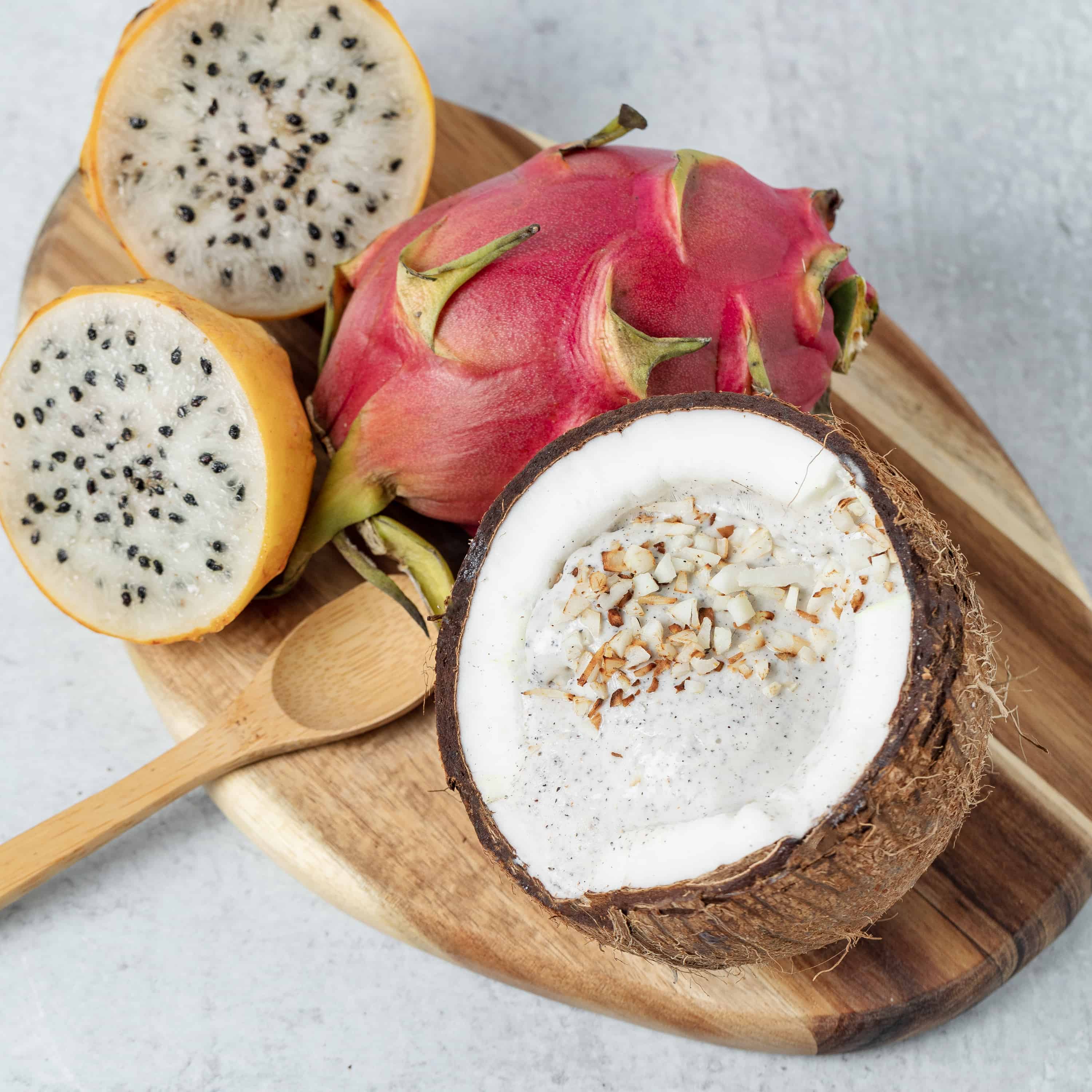 Serving
4 pieces
Time
40 minutes
Difficulty
easy
INGREDIENTS
1 Pc White Dragon Fruit
1 Pc Yellow Dragon Fruit
2 Pcs Young Coconut
1/2 Cup Oats Milk
1 Tbsp Agave or Milk
DIRECTIONS
1) With the lower part of a heavy knife, over a bowl with a strainer, hit and cut along half of the coconut. When it's finally cracking, drain the water into the bowl. Cut open the coconut in half.
2) With an oyster opener or a very hard short knife, remove slowly the coconut fruit from the skin. Save the skins for later.
3) Peel both dragon fruit and cut in halves.
4) In a blender, put 1/2 of the coconut fruit with the dragon fruit, Agave or honey and oats milk. Mix until smooth.
5) Serve the smoothie in the coconut shells and reserve in the freezer for at least 30 minutes.
6) Chop the remaining coconut fruit. Pre-heat a pan to medium and sauté the coconut moving almost constantly until golden brown.
7) Use the toasted coconut as garnish when ready to eat.