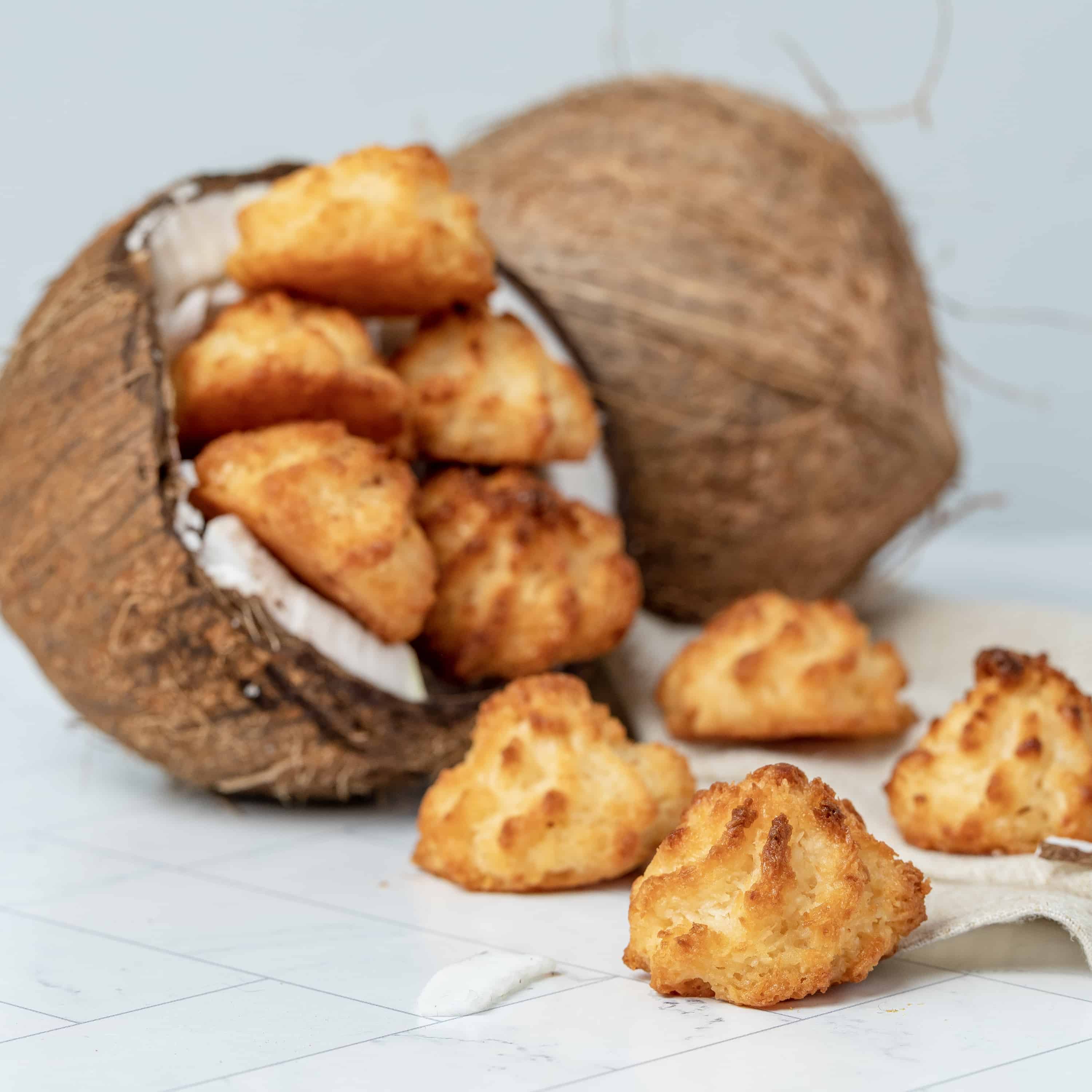 Serving
12-18 pieces
Time
20 minutes
Difficulty
medium
INGREDIENTS
1 Pc Young Coconut
1/3 Cup Sugar
2 Tbsp All-Purpose Flour
1/8 Tsp Salt
2 Egg Whites
1/2 Tsp Vanilla Extract
DIRECTIONS
1) With the lower part of a heavy knife, over a bowl with a strainer, hit and cut along half of the coconut. When it's finally cracking, drain the water into the bowl. Cut open the coconut in half.
2) With an oyster opener or a very hard short knife, remove slowly the coconut fruit from the skin. Cut in small pieces.
3) In a blender, mix the coconut with the egg whites and vanilla extract.
4) Preheat oven to 325°. In a small bowl, combine the coconut, sugar, flour and salt.
5) Drop rounded teaspoonful's onto greased baking sheets. Bake until golden brown, 18-20 minutes. Cool on a wire rack and enjoy!