RECIPES
Cream of Malanga
Crema de Malanga is a thick, creamy soup, made creamy more by the texture of the Malanga root than actual cream. Easy to make using simple ingredients, this Malanga soup is a delicious way to try something different.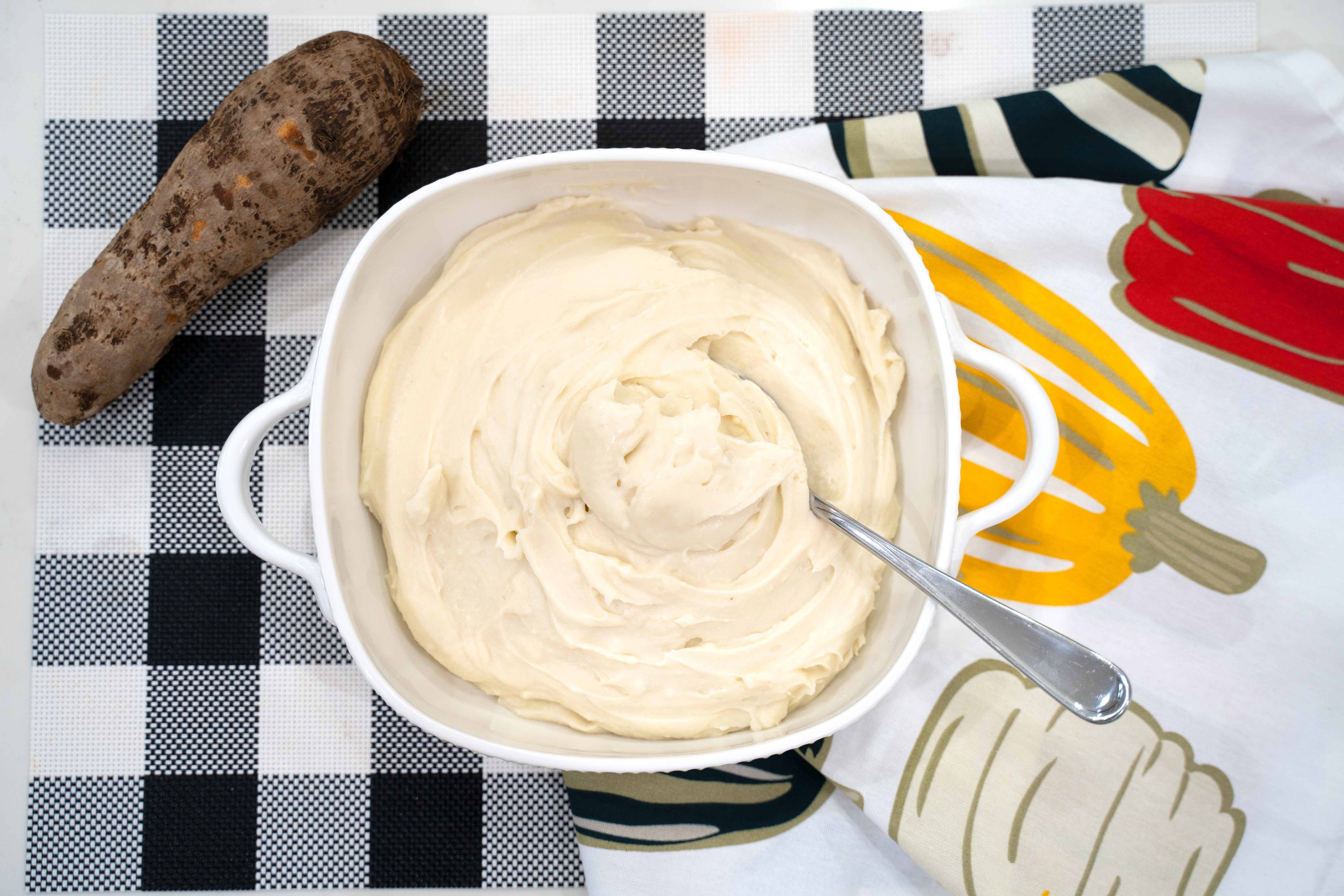 Serving
5 persons
Time
45 min
Difficulty
intermediate
INGREDIENTS
• 4 – 5 malanga
• 1 tbsp of butter
• Salt to taste
• Milk
DIRECTIONS
1. Boil the malanga until it is very soft. It is preferable to use a pressure cooker with water & salt.
2. Beat the malanga adding milk and butter gradually until smooth consistency.
3. Add salt to taste.
Enjoy the taste of homegrown! If you tried this recipe, let us know by sharing a photo or video of your finished product on Instagram or Facebook and tagging us @JCTropicals.