RECIPES
Dragon Fruit Mojito
Mojitos are a traditional Cuban highball best enjoyed poolside. Better yet, it'll make you feel like you're in a tropical oasis without leaving the comfort of your home. Sip on a classic with a kick from our fresh dragon fruit in the mix!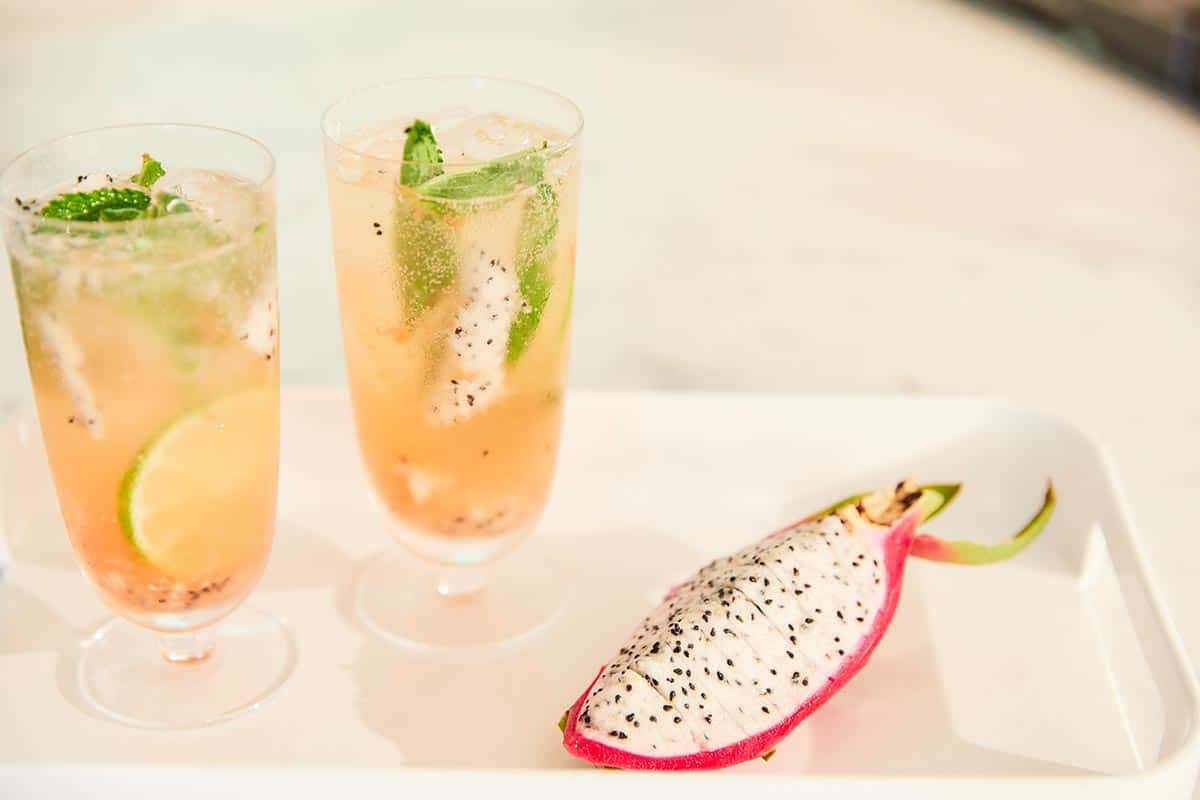 Serving
1 person
Time
5 mins
Difficulty
intermediate
INGREDIENTS
1 lime cut into wedges
Fresh mint leaves (8+ per cocktail), extra for garnish
½ cup of fresh dragon fruit (1/4 cup per cocktail)
2 tsp sugar (1 tsp per cocktail)
1.5 oz rum
Ice
Sparkling water
DIRECTIONS
Put 8+ mint leaves and 2 lime wedges in a tall cocktail glass and muddle until the juices are extracted.
Add ¼ cup of dragon fruit and 1 tsp of sugar to muddle until combined.
Fill your glass with ice and pour in a 1.5 oz of rum.
Top with sparkling water and garnish with mint sprigs.
Repeat for a second cocktail and enjoy!