RECIPES
Dragon Fruit & Rambutan Moscow Mule
Bust out that copper mug—it's time for a refreshing Moscow Mule! Our tropical fruits bring out the crisp and juicy flavors of this popular cocktail. Perfect to serve at intimate get-togethers and cozy nights in.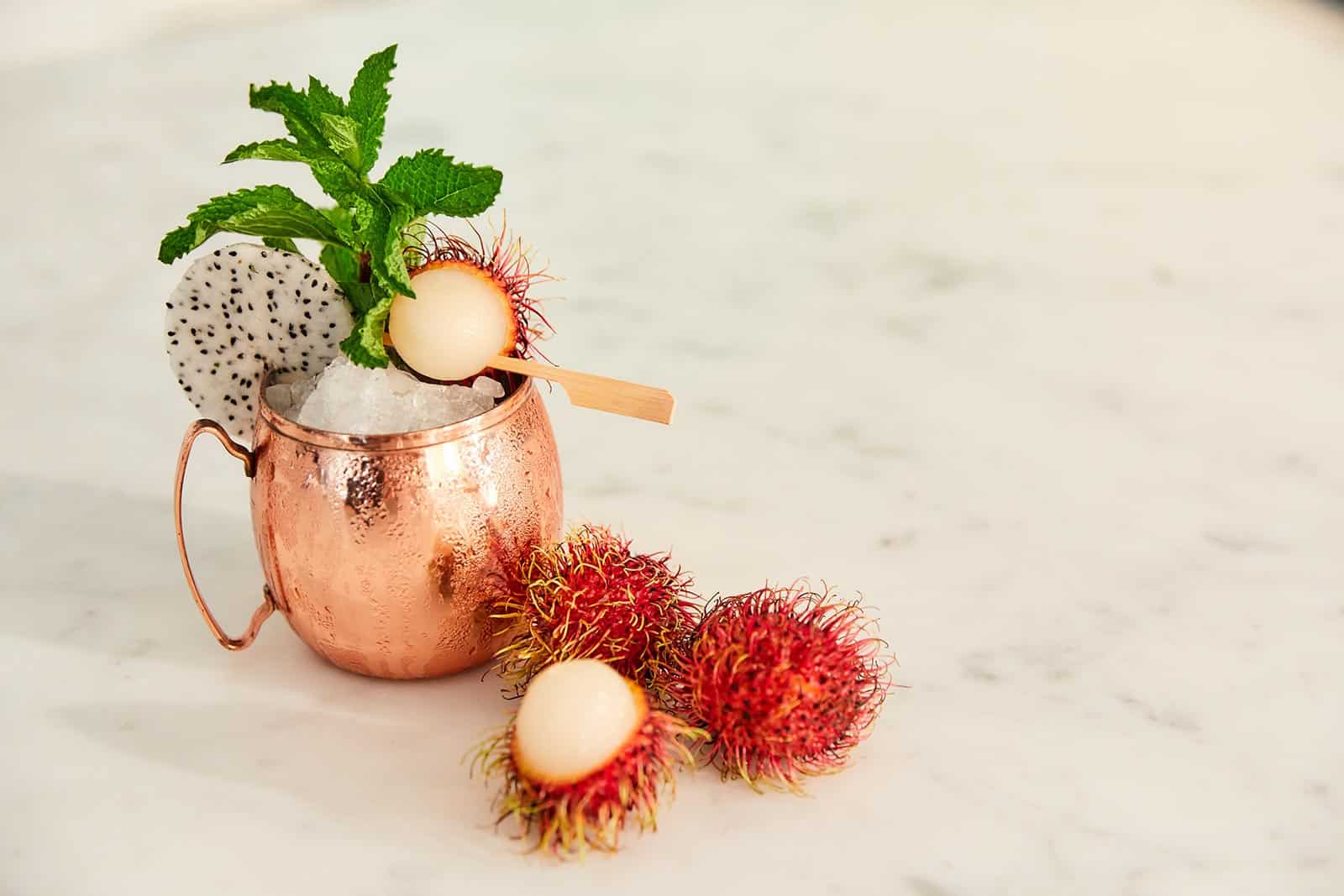 Serving
1 person
Time
5 mins
Difficulty
intermediate
INGREDIENTS
3 Tbsp fresh dragon fruit
4 strips dragon fruit skin
4 rambutans
10 mint leaves + more for garnish
1 Tbsp of white sugar, add more if required
1/2 fresh lime juice
1.5 oz vodka
2 oz ginger beer
Crushed ice
DIRECTIONS
Using a cocktail shaker, muddle the dragon fruit, 2 strips of dragon fruit skin, peeled rambutan, 10 mint leaves, sugar, and lime juice until the sugar has dissolved.
Add the vodka, and a bit of crushed ice to the cocktail shaker and shake, shake, shake señora.
Fill a copper mug with crushed ice, then add the fruit mix and top with ginger beer.
Garnish with a dragon fruit slice, rambutan, and extra mint for a fresh look and taste.