RECIPES
Dragon Fruit and Guava Relish
If you're lucky enough, you'll find this relish at the end of the rainbow. Perfect dish to accompany your meal and your green beer.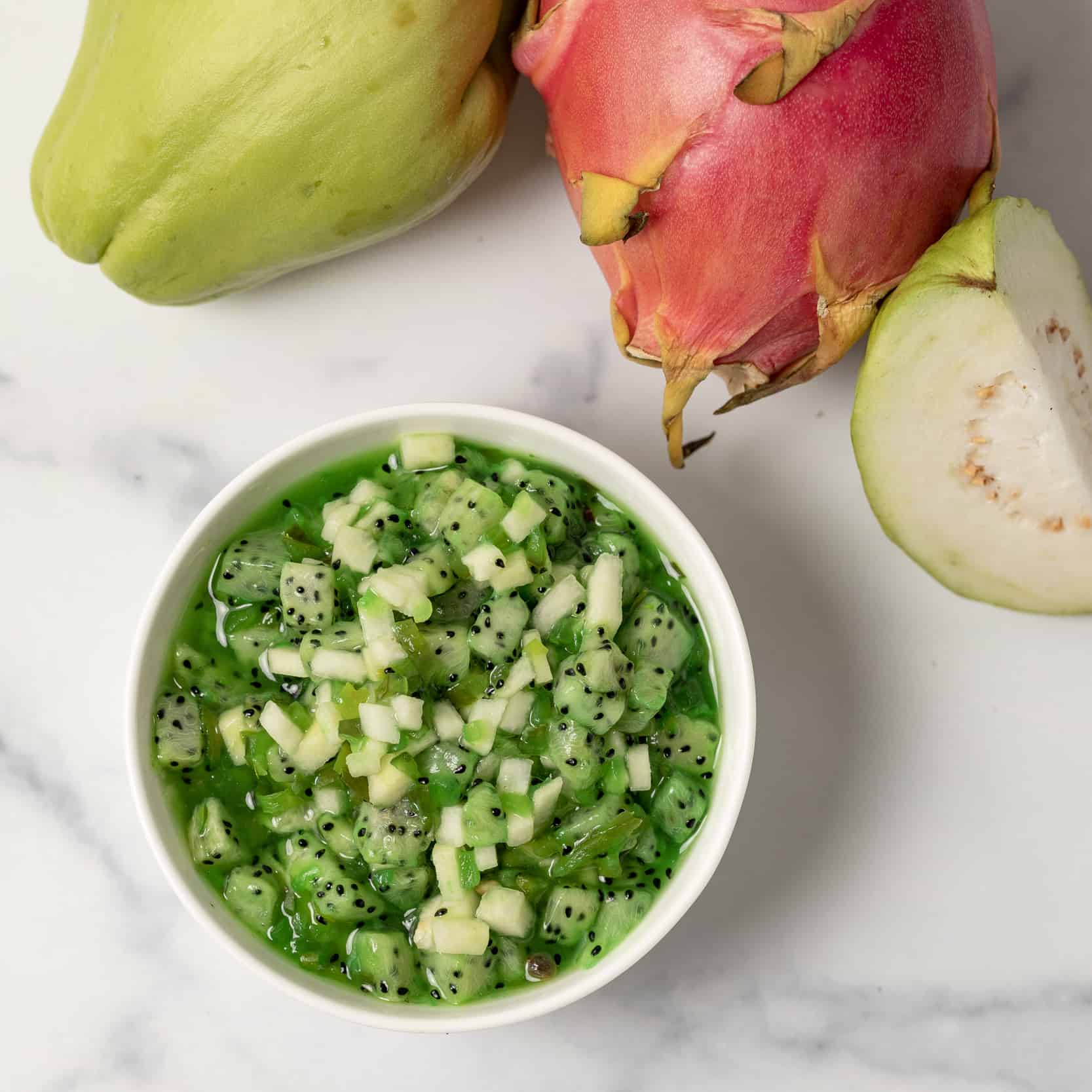 Serving
8 people
Time
3 hours
Difficulty
intermediate
INGREDIENTS
1 pc dragon fruit
1 pc white guava
1 pc chayote
1-inch pc turmeric
1/4 cup pickling or Kosher salt
1 pc cucumber
1 cup sugar
1 cup vinegar
1 tsp green food colorant
DIRECTIONS
1) Peel and cut the dragon fruit, guava, chayote and cucumber in very small cubes (Brunoise).
2) Combine the fruits with salt and set aside for 2-3 hours to remove as much moisture as possible.
3) With a fine colander or mesh sleeve, drain the cucumber, dragon fruit and guava.
4) In a pot, combine the vinegar, sugar, turmeric and bring to a boil.
5) Reduce fire; add the dragon fruit, guava and cucumber mix.
6) Bring to a boil, then reduce fire to a minimum and cook for 5-7 minutes.
7) Drain the mix and discard the water.
8) Add the food colorant and mix it.