RECIPES
Dragon Fruit Power Balls
The strength of these dragon fruit power balls is how easy they are to make. A no bake, full of flavor easy recipe.
Just what you need to add to your favorites.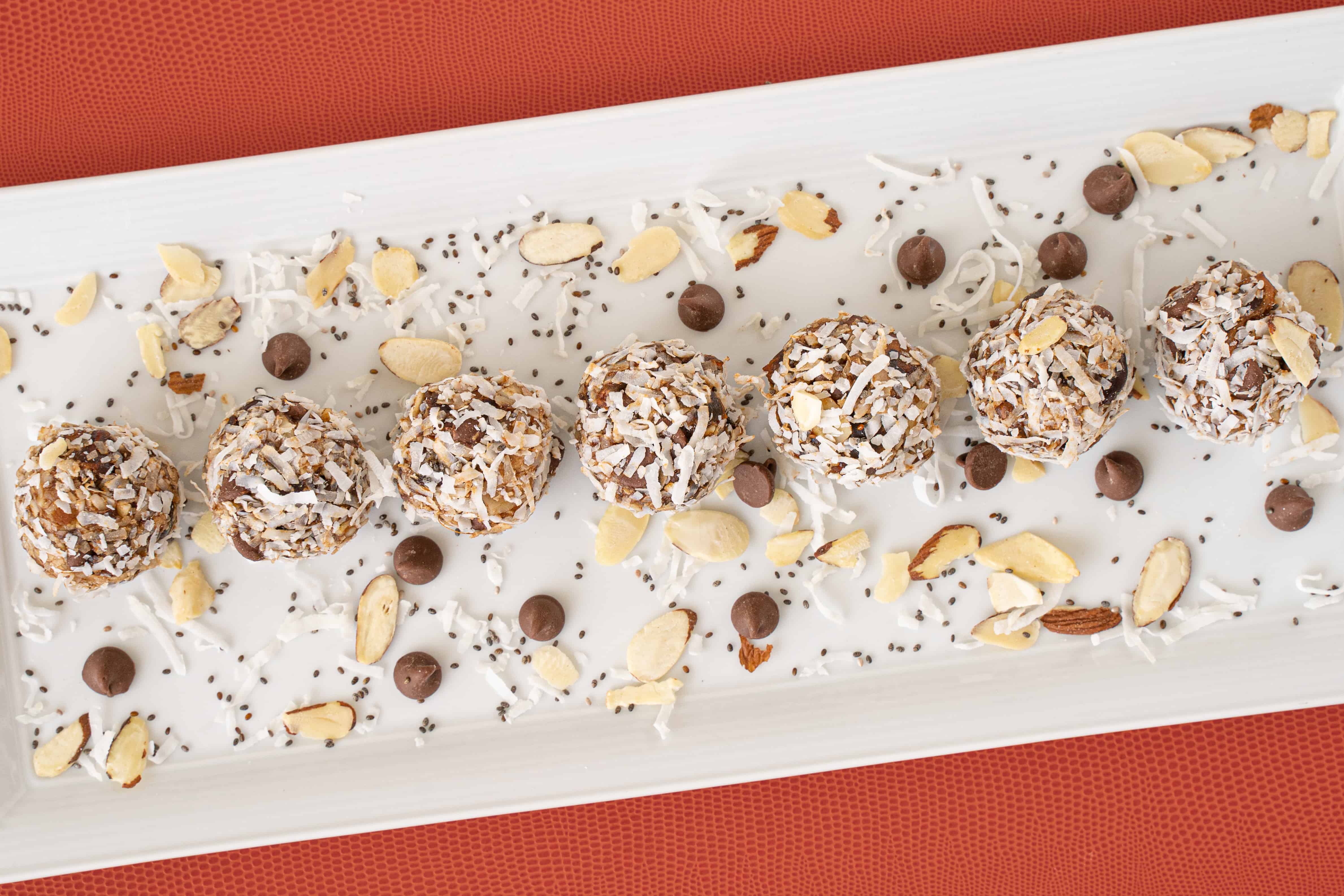 Serving
3 people
Time
1 hour
Difficulty
easy
INGREDIENTS
1 white dragon fruit
4 large Medjool dates (pitted)
2 Tbsp semi-sweet chocolate morsels
2 Tbsp sliced almonds
1 Tbsp chia seeds
1 Tbsp vanilla whey protein
Coconut flakes
1 lettuce
DIRECTIONS
1) Peel, cut, and blend the dragon fruit on its own, and reserve.
2) Chop the dates and mix together with the rest of the ingredients except the coconut.
3) Add the dragon fruit puree gradually until reaching a paste-like texture.
4) Refrigerate for 1 hour.
5) Roll the mix into coconut flaked balls, and enjoy!
*Chef's Tip:
With the same ingredients, but adding more dragon fruit puree (1 cup), you can treat yourself to an amazing morning energy smoothie.