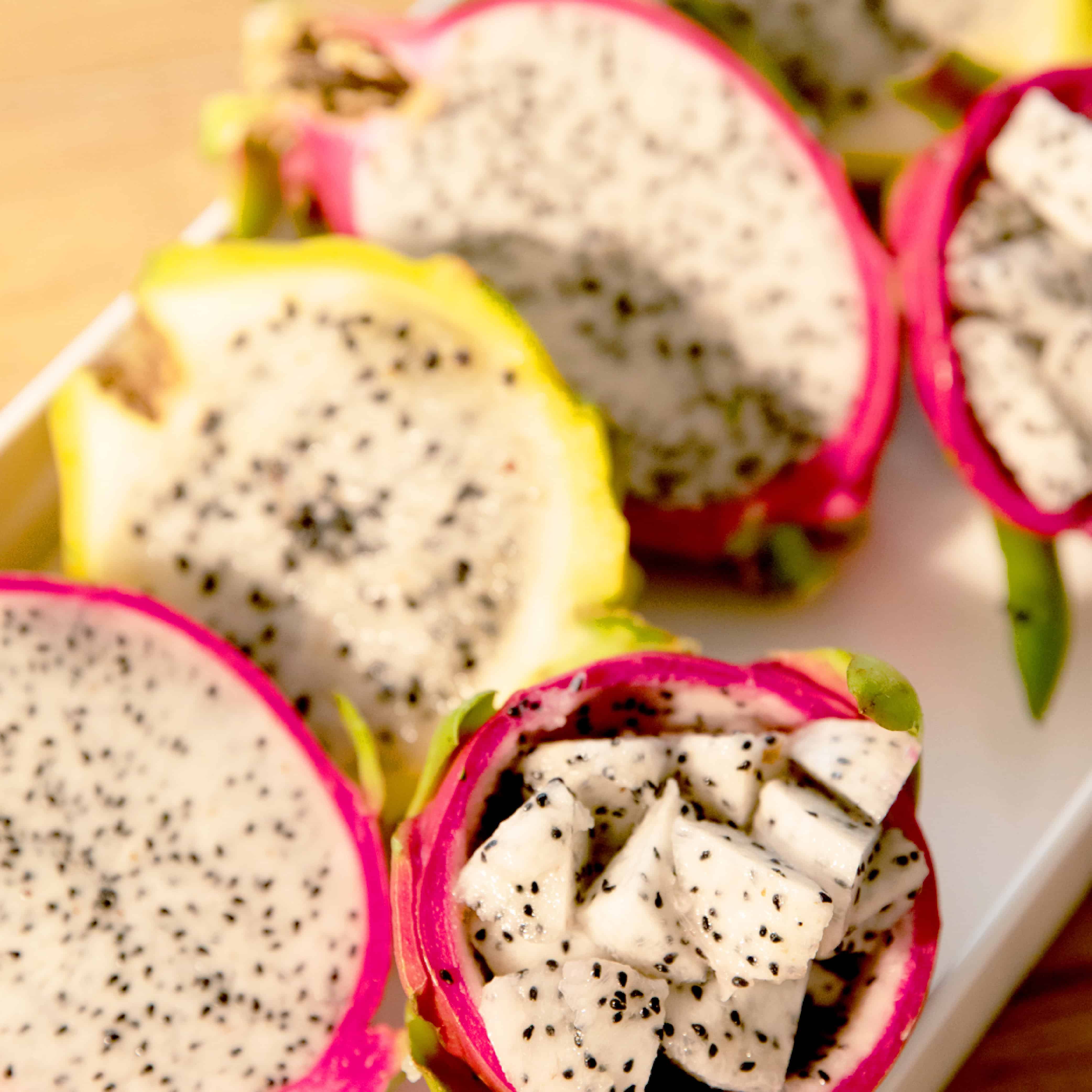 Serving
2 persons
Time
30 minutes
Difficulty
Easy
INGREDIENTS
1/2 Dragon Fruit Flesh
2 Tbsp of white sugar, add more if required
2 Tbsp Lemon Juice
DIRECTIONS
Slice dragon fruit in half and scoop out the flesh.
Place the dragon fruit in a blender.
Combine dragon fruit and sugar.
Cook on a medium flame and simmer until it has a thick jam like consistency.
Store in the refrigerator up to 24 hours.
If you tried this recipe, let us know by sharing a photo or video of your finished product on Instagram or Facebook and tagging us @JCTropicals.