RECIPES
Egg White Okra and Chayote Omelet
Amazingly low in calories and full of nutrients. Okra is the greatest addition to your healthy winter diet. Vitamin C and K will help boost your immune system and reduce blood clots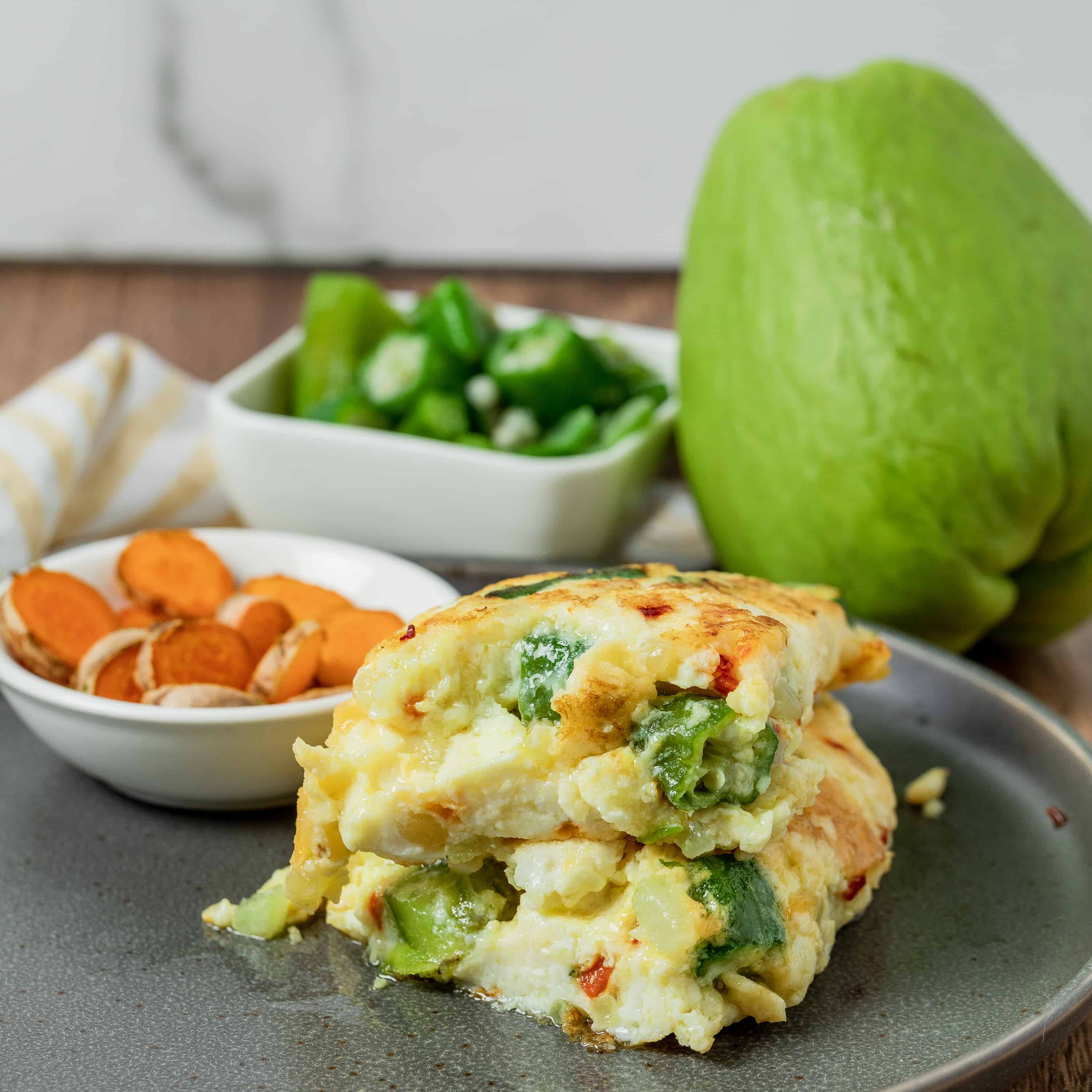 Serving
1 person
Time
5 minutes
Difficulty
easy
INGREDIENTS
3 pcs Eggs (Or ½ cup of Frozen Egg Whites)
3 pcs Okra
1 pc Chayote
1 Tsp Salt
2 Tbsp Olive Oil
DIRECTIONS
1) Whip the eggs with the salt.
2) Cut the okra into small pieces.
3) Peel the chayote and cut in small cubes.
4) Pre-heat the olive oil in a pan to medium heat.
5) Sauté the okra for 3 to 4 minutes while moving.
6) Add the chayote and the egg whites. With a rubber spatula move and mix the eggs. Lift one side of the pan and fold the eggs in half. Finish cooking and serve.