RECIPES
Fried Boniato
A very simple recipe, Batata y Yuca Fritas (Sweet Potato and Cassava Fries) can either be served as an appetizer or as a side dish.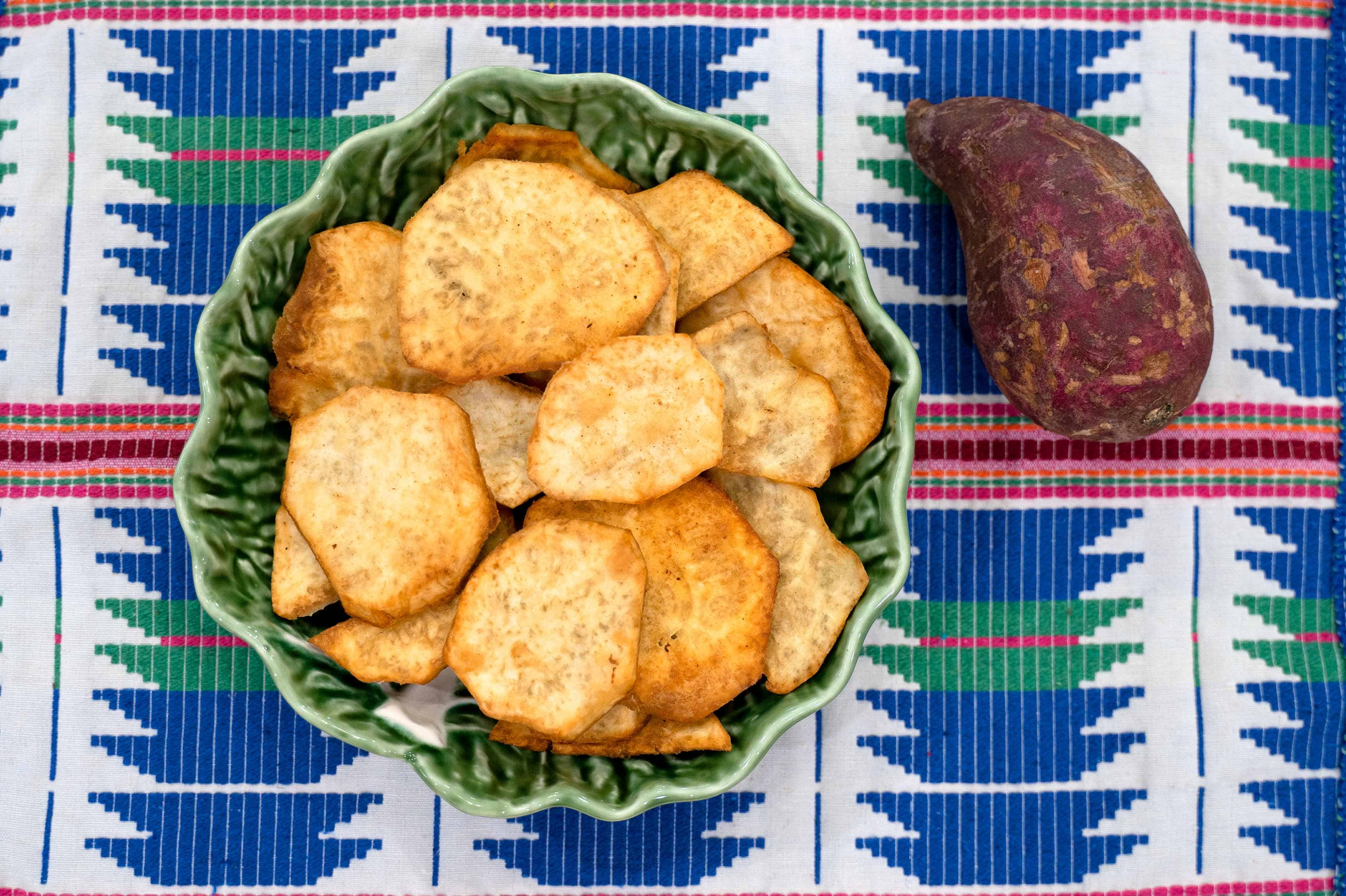 Serving
5 persons
Time
10 min
Difficulty
easy
INGREDIENTS
• 3 boniatos
• Salt to taste
DIRECTIONS
1. In a large deep skillet or bottomed pot, heat oil to medium-high heat.
2. Peel and cut the boniato into small pieces.
3. When oil is ready, add boniato pieces and fry on each side until golden brown.
4. Add salt to taste and serve with your favorite dip!
Enjoy the taste of homegrown! If you tried this recipe, let us know by sharing a photo or video of your finished product on Instagram or Facebook and tagging us @JCTropicals.