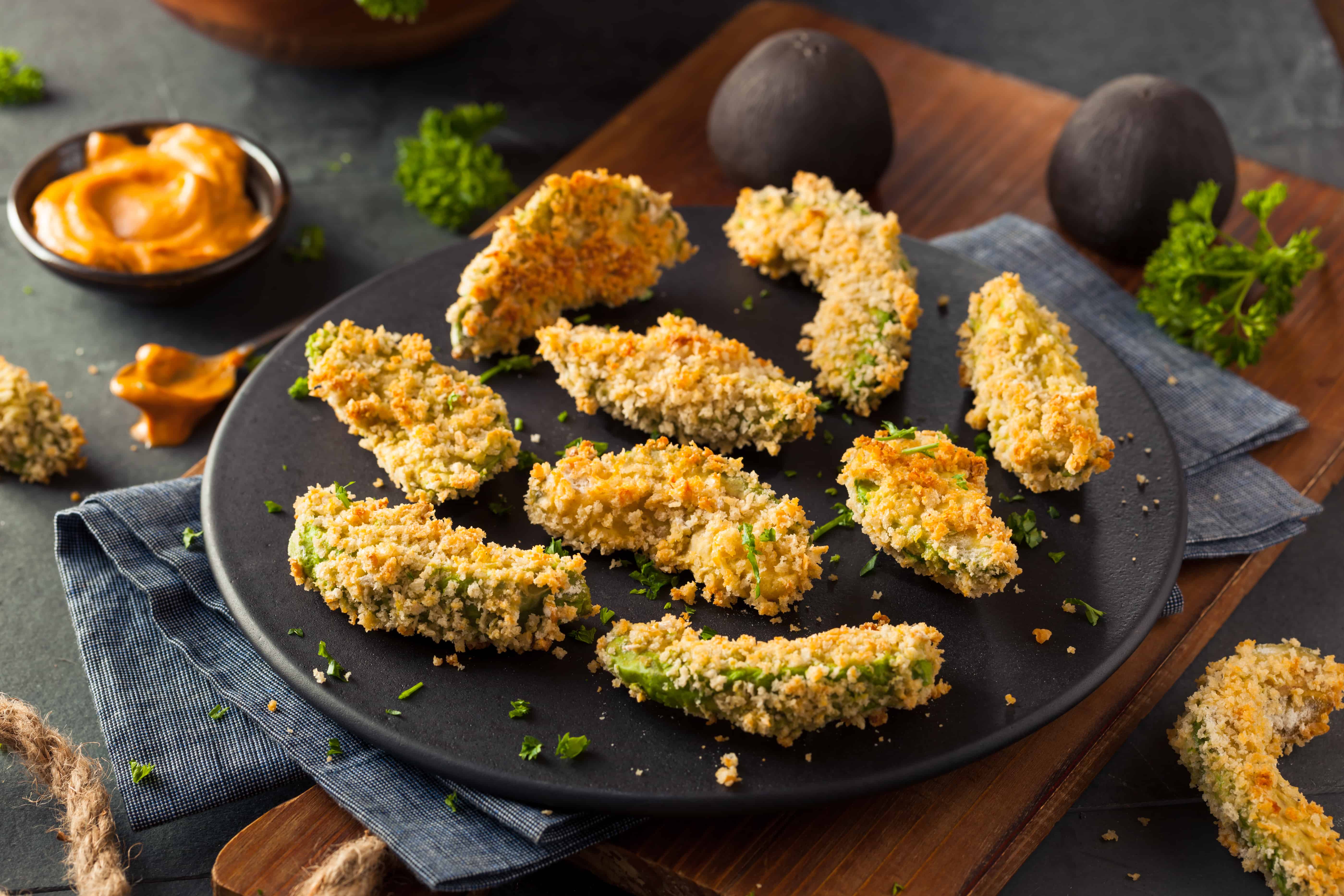 Serving
2 people
Time
10 mins
Difficulty
easy
INGREDIENTS
2 cups vegetable oil
1 cup all-purpose flour
2 tbsp herb seasoning
1 pinch ground cumin
1 sliced avocado
1 egg, beaten
DIRECTIONS
Heat the vegetable oil in a large skillet at 365°F.
Mix the flour, seasoning, and cumin in a bowl.
Place the beaten egg in a shallow bowl.
Dip or glaze your avocado slices in the beaten egg. Next, dip the slices into the flour mixture.
Place your avocado slices on the hot skillet for 3-5 minutes.
Use paper towels to drain excess oil from the fried avocado.
Serve and enjoy!
.