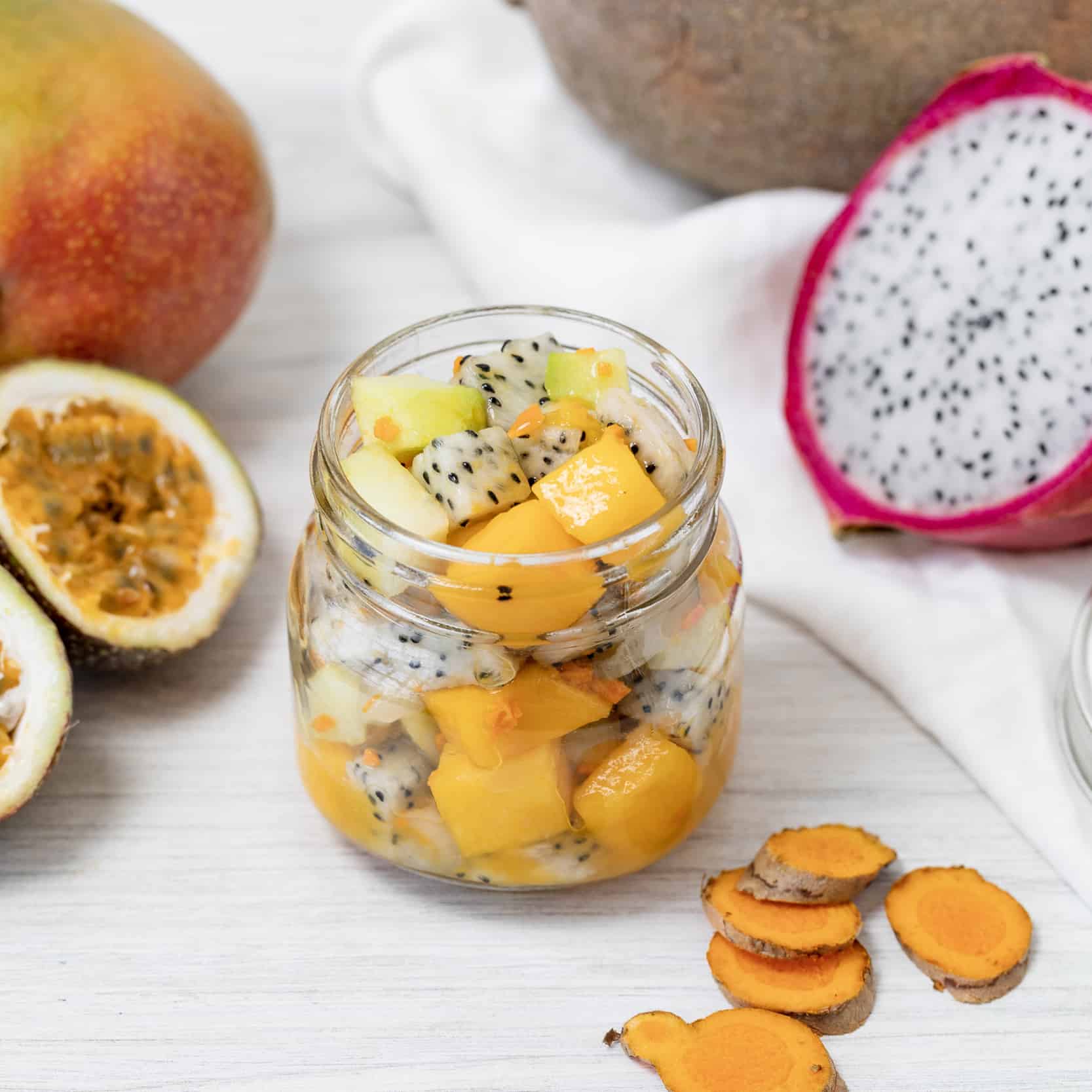 Serving
3 people
Time
7 minutes
Difficulty
easy
INGREDIENTS
1 pc dragon fruit
1 pc guava
1 pc malanga
1 pc plantain
1 pc mango
Salt
pepper
Spray pan
DIRECTIONS
1) Peel and cut dragon fruit, and mango in 1/2 inch cubes.
2) Cut the rambutan skin lengthwise, scoop out the fruit and remove the seed.
3) Peel the turmeric and chop in very small pieces.
4) Cut the passion fruit in half and scoop out the fruit.
5) Mix all the fruits in a bowl.
6) Squeeze the mango pit to use juice in the fruit salad.
7) Serve in a to-go container and enjoy!