RECIPES
Ginger Pan Roasted Chayote
Give Chayote a chance, you will find that it is not only really healthy but also can be cooked and eaten in so many different and delicious ways.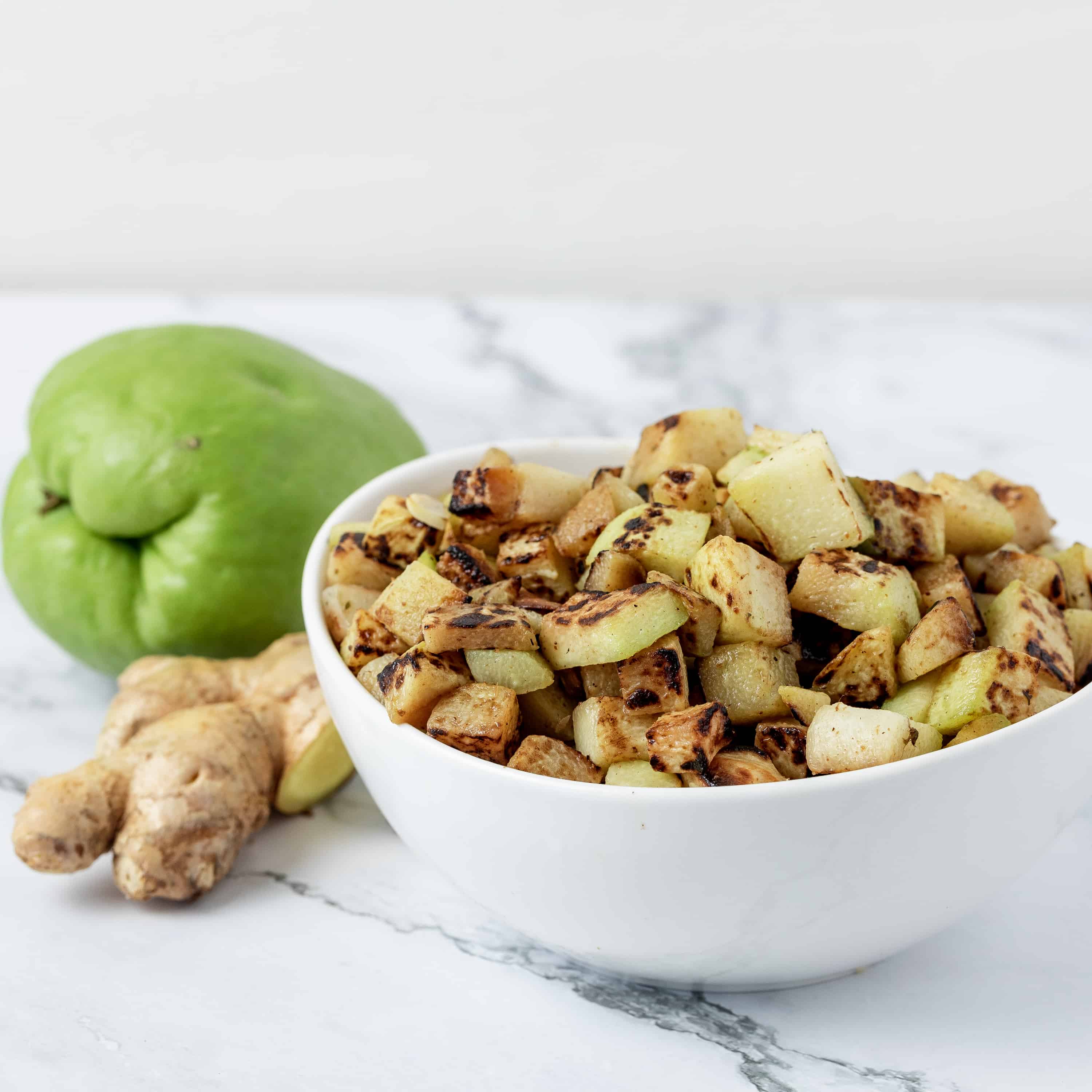 Serving
2 people
Time
15 minutes
Difficulty
medium
INGREDIENTS
2 Pcs Chayote
1/2 Inch Pc Ginger
1 Tsp Salt
1/2 Tsp Paprika
3 Tbsp Olive Oil
1/4 Cup Water
DIRECTIONS
1) Peel the chayote and cut in 1/2 inch cubes.
2) Peel the ginger and chop very small.
3) Season the chayote with salt, paprika and garlic powder.
4) Pre-heat a pan with the olive oil to high heat.
5) Add and sauté the chayote for 3 minutes while moving.
6) Reduce fire to medium; add the ginger, sauté for another minute. Add the water and cook until the water evaporates.