RECIPES
Golden Berry Granola
Golden berry granola—say that three times fast. This is a great grab-and-go option that's full of flavor and perfect to top yogurts, smoothie bowls, or for solo snacking.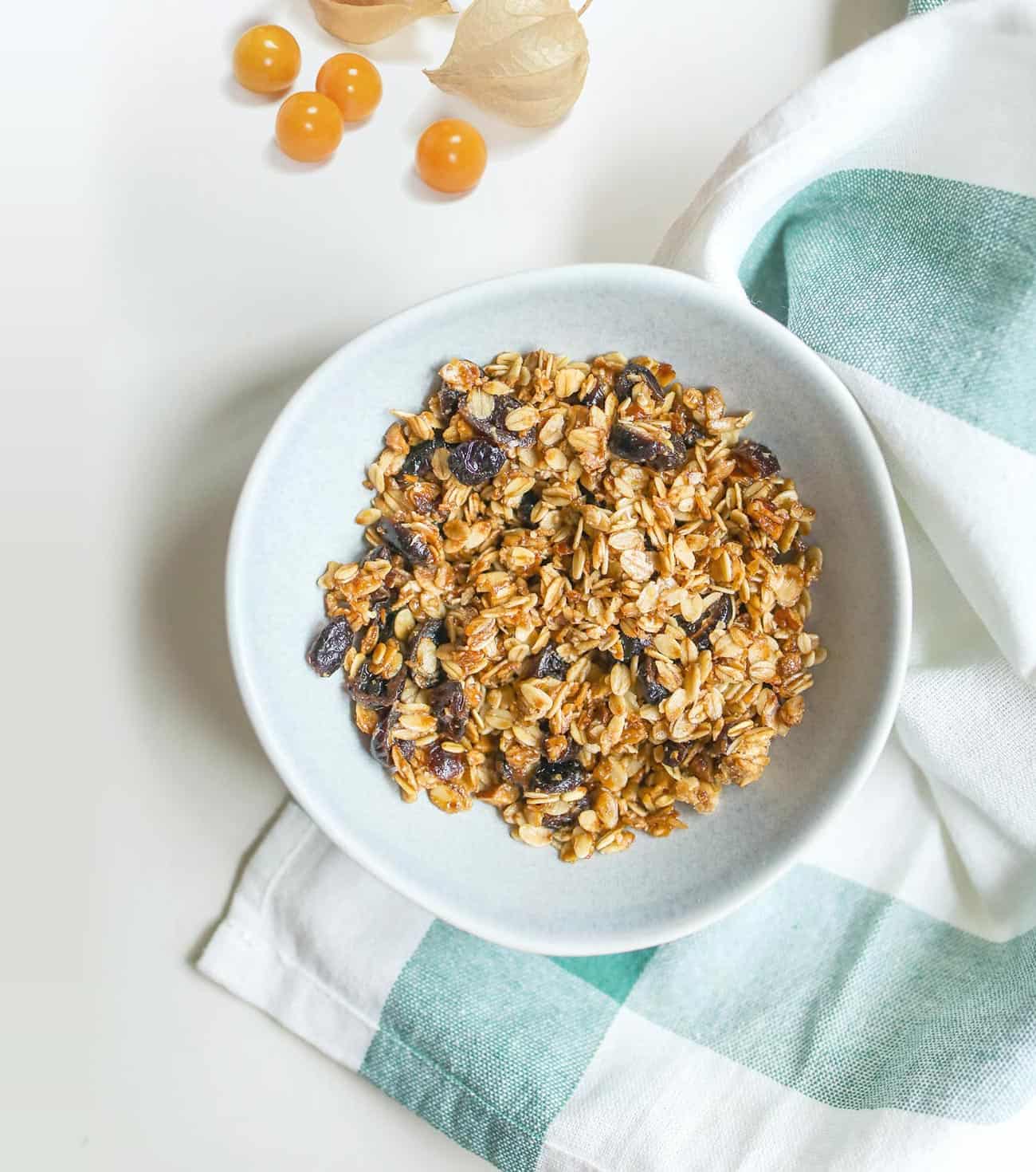 Serving
4 people
Time
15 mins
Difficulty
easy
INGREDIENTS
2 cups of oats
1 cup dehydrated golden berries
½ cup of amaranth pop
¼ cup of chia
½ cup quinoa pop
½ cup grated almonds
½ cup raisins
½ cup of zambo seeds
1 ½ tsp cinnamon
½ cup of stevia or coconut sugar
½ cup cocoa nibs
DIRECTIONS
In a frying pan place a little clarified butter, toast the oats until slightly change color, add cinnamon to seasoning, add chia, amaranth, quinoa, dehydrated physalis, grated almonds, zambo seeds, raisins, cocoa nibs, and coconut sugar or stevia to taste.
Mix and over very low heat stir until dry (about 10-15 minutes).
Let cool and serve with natural yogurt.