RECIPES
Green Plantain Purée with Pork Rinds
This dish is also known as Mofongo and is a popular Caribbean dish which originated in Puerto Rico, and later has been adapted to Dominican cuisine. It is made from fried green plantains, seasoned with garlic, pork rinds, lemon or sour orange juice and garlic.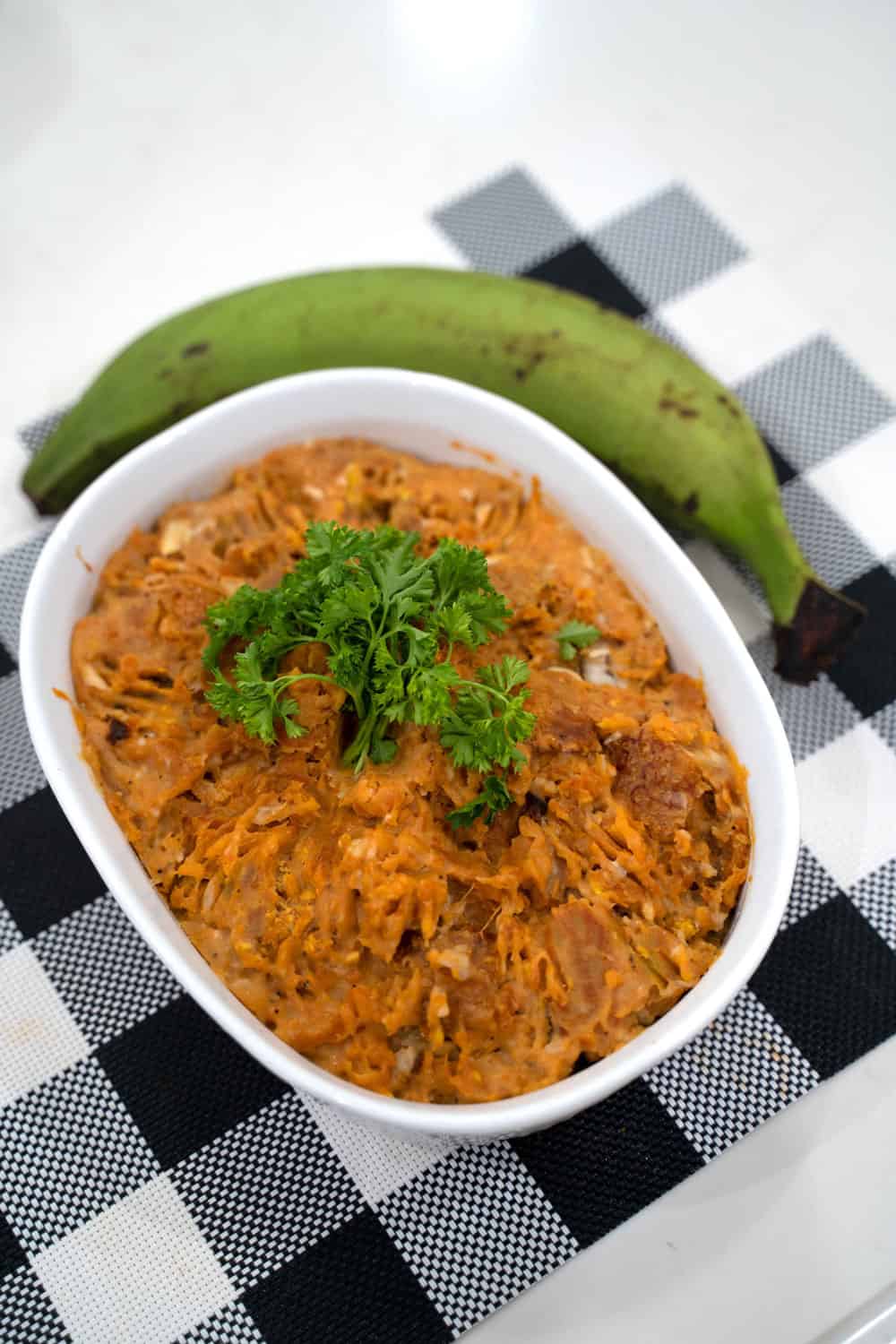 Serving
4 persons
Time
40 min
Difficulty
hard
INGREDIENTS
• 4 green plantains
• 1 cup of pork rinds
• Lemon or sour orange juice
• 2 garlic colves
• Salt and pepper, to taste
DIRECTIONS
1. Boil the green plantains with skin on in high heat. Lower temperature to medium-high and continue cooking for another 10 minutes until plantains are soft. Drain and remove the skin.
2. Smash plantains and make into a puree.
3. In a skillet, heat up the chicharrones (pork rinds) so that it releases grease. You can make your own pork rinds or buy at your local meat department.
4. In a pestle or burner, mash garlic, salt & pepper, and lemon or sour orange juice. Mix until you get a smooth paste.
5. Add paste with grease released from pork rinds.
6. Combine the mix with plantain puree and serve.
Enjoy the taste of homegrown! If you tried this recipe, let us know by sharing a photo or video of your finished product on Instagram or Facebook and tagging us @JCTropicals.