RECIPES
Green Papaya and Mango Salad
This salad recipe makes up for a great meal in itself or as a side. It's refreshing and delicious, with a perfect mix of different textures and flavors––savory, sweet, sour.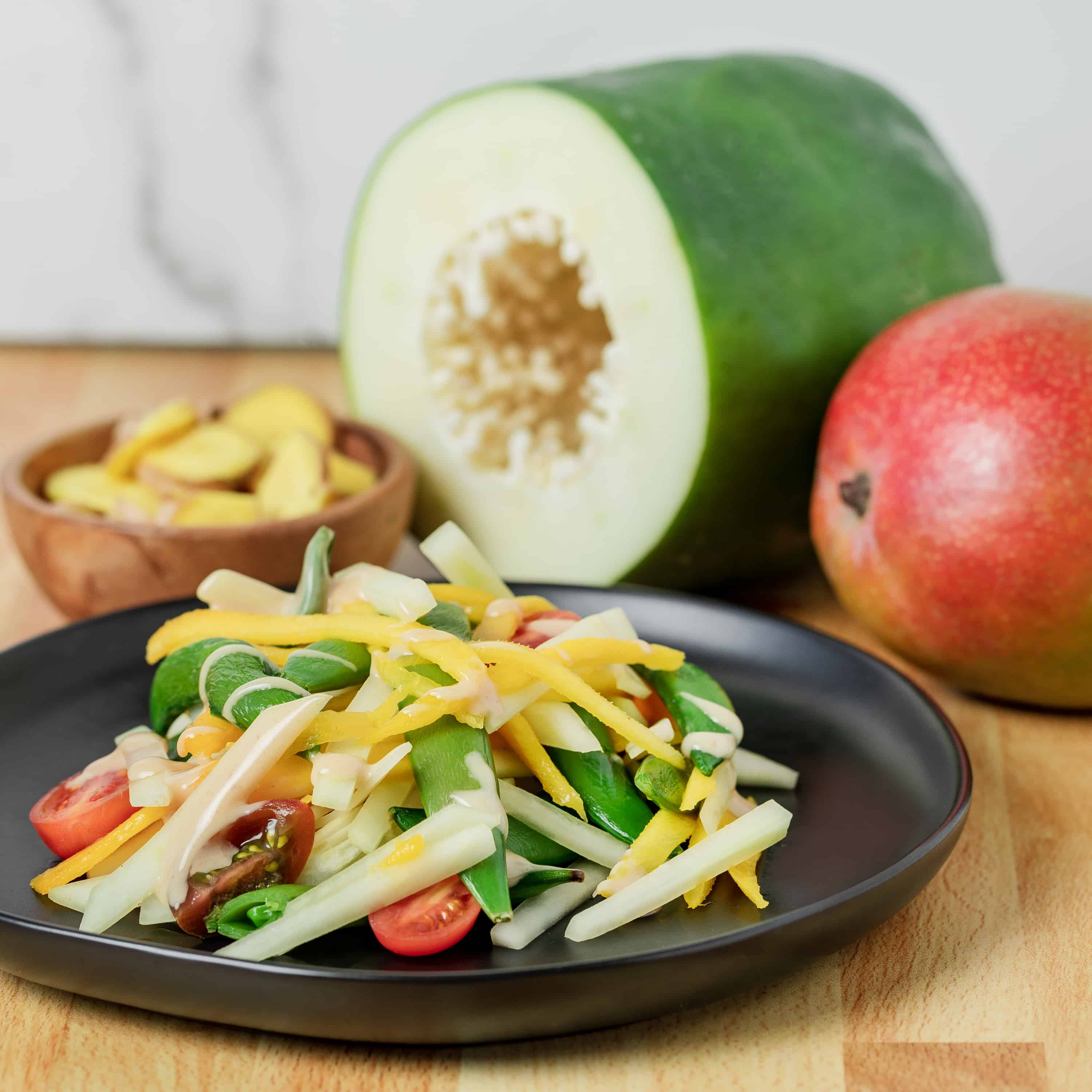 Serving
2 people
Time
10 minutes
Difficulty
easy
INGREDIENTS
1/4 Pc Green Papaya
1 Pc Mango
1 Inch Ginger
3 Tbsp Olive Oil
1/4 Tsp Black Pepper
1/2 Pc Lemon
1/2 Tsp Salt
6 Oz Green Beans
1/2 Cup Water
4 Oz Cherry Tomatoes
DIRECTIONS
1) Peel the ginger and mix in a blender with the olive oil, black pepper, lemon juice and salt to make the dressing.
2) Peel the mango and cut in thin slices.
3) Scoop the seeds from the papaya, peel and slice into thin slices.
4) Boil the water and cook the beans for 3 minutes.
5) Cut the cherry tomatoes in halves.
6) Mix the mango, papaya, beans and tomatoes. Serve and dress with the ginger dressing.