RECIPES
Grilled Avocado & Mango Summer Salad
Roast items you wouldn't usually grill and experience a flavor that's next level.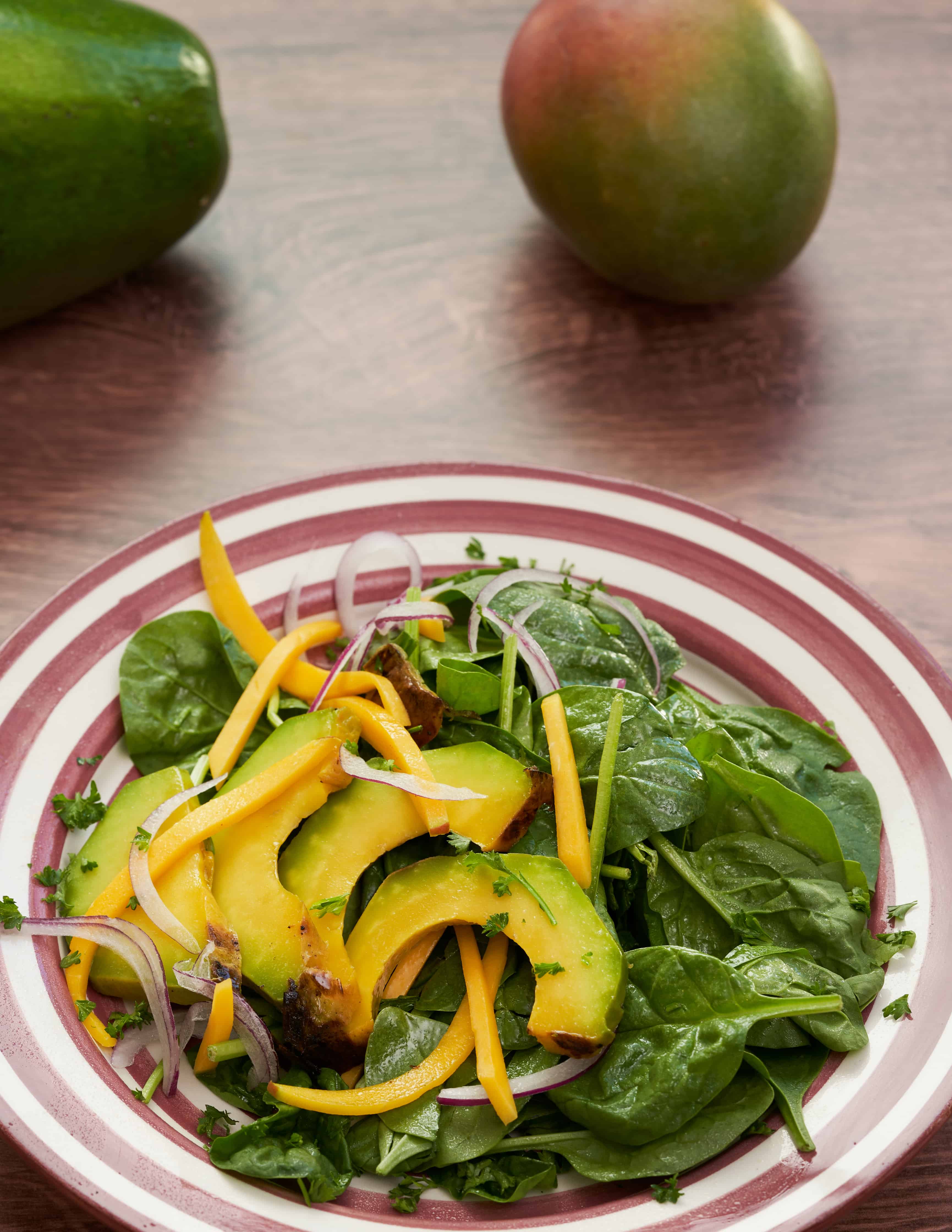 Serving
2 people
Time
20 minutes
Difficulty
easy
INGREDIENTS
1 green avocado
1 mango
1 cup spinach
½ cup red onion
1 oz. lime juice
Salt
Pepper
1 small bunch of cilantro
Olive oil spray
DIRECTIONS
1) With a knife, slice around the seed of the avocado and open it. Remove the seed, and with a spoon scoop out the fruit.
2) Spray the pan with olive oil spray, place the avocado in the pan, and then drizzle with olive oil. Add salt and grill at a high temperature for 3-4 minutes per side. Remove and slice into cubes.
3) Sautee for 2 minutes and add the soy sauce, honey and paprika. Cook for 2 minutes at low heat and remove from the fire. Add the vinegar and reserve for later.
4) Cut the mangos and onions into small cubes.
5) Place spinach on a plate and add the avocados, mangos and onions. Finally, drizzle the salad with lime juice, salt and pepper.
6) Garnish with chopped cilantro and enjoy!
*Chef's Tip:
With a hot grill, pinch of salt, and drops of lemon, the flavor of the avocado and mango will be elevated like you've never experienced before.