RECIPES
Guacamole Dip with Chayote
It's okay guac, we're extra, too. That's why we've come up with an innovative take on this snack classic with our secret ingredient: Chayote. Chayote is a squash with a mild, slightly sweet flavor. Mixed with our homegrown avocados, you've got yourself more guacamole for all to share!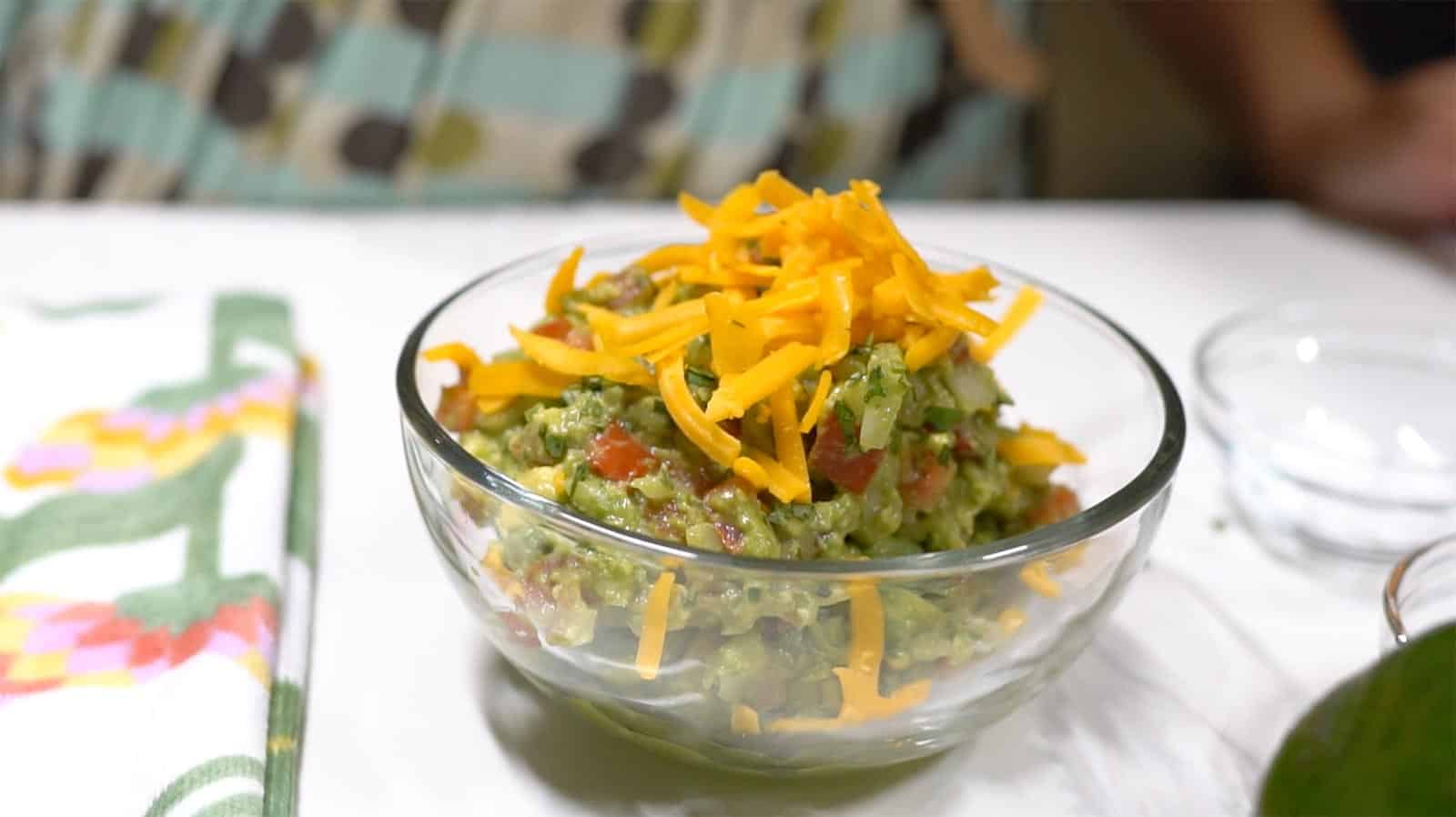 Serving
4 people
Time
10 mins
Difficulty
intermediate
INGREDIENTS
1 chayote
1 avocado
1 tomato
½ onion
1 tsp hot pepper sauce
pepper
salt
cilantro
cheddar cheese
tortilla chips
DIRECTIONS
Add diced chayote to a mixing bowl.
Add diced avocado, tomato, onion, and salt and pepper to taste.
Drizzle with hot pepper sauce.
Add chopped up cilantro.
Smash the ingredients together with a steel wire masher or pestle.
Prepare to serve and top with cilantro and cheddar cheese.
Dip in your tortilla chips!
Snack Differently with this Innovative Twist
Follow our step-by-step video to learn how to make this tropical-inspired recipe yourself.