RECIPES
Guava Bundt Cake
This bundt cake will transport you to a tropical paradise with the rich flavor of guava frosted on top.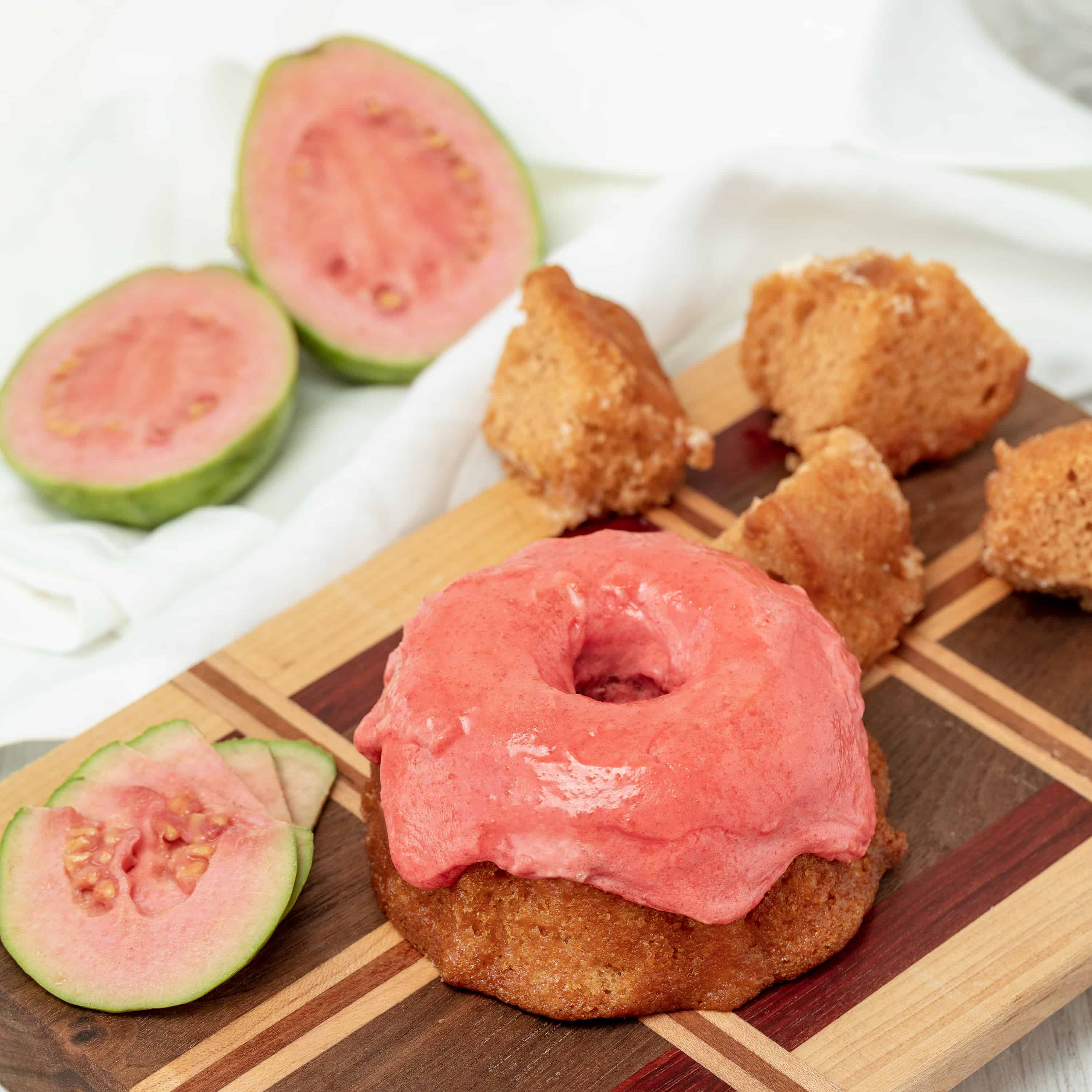 Serving
12 portion cake
Time
1 Hour
Difficulty
Medium
INGREDIENTS
GUAVA PULP
7 Pc Pink Guava
1/4 Cup Granulated Sugar
1 Cup Water
CAKE RECIPE
2 Cups White Sugar
1 Cup Butter
4 Eggs
3 Cups Cake Flour
1 Tsp Ground Nutmeg
1 ¼ Tsp Baking Soda
¼ Tsp Ground Cloves
GUAVA FROSTING
1/4 Cup Salted Butter Softened
1 Cup Powdered Sugar
6 Tbsp Heavy Cream
2 Tsp Vanilla Essence
1 Pinch of Salt
DIRECTIONS
Directions for Guava Pulp
1) Peel the guava and cut it into cubes. Add the cubes, sugar and water into a pot. Cook at low heat for 15 minutes.
2) Mix in a blender and strain for seeds. Cool down for one hour in the fridge.
Directions for Guava Cake
1) Pre-heat the oven to 350 °F (175 °C). Grease and flour a 9×13-inch pan.
2) Sift flour, nutmeg, baking soda, and cloves in a bowl. In a separate mixing bowl, combine the cream, butter and sugar. Add the eggs, one a time, beating well. Add the flour mixture and ¾ of the guava pulp alternately to cream mixture. Pour batter into the prepared pan.
3) Bake in the oven from 30 to 35 minutes or until a toothpick inserted into the cake comes out clean.
Directions for Frosting
1) Mix butter and the remaining guava pulp together until creamy and smooth. Add the cream, vanilla and salt mix for 5 minutes until light and fluffy.