RECIPES
Guava & Mango Smoothie
Your favorite two-in-one package deal brought to you by this guava and mango smoothie. An excellent source of vitamins and antioxidants plus two amazing flavors all working together in one drink.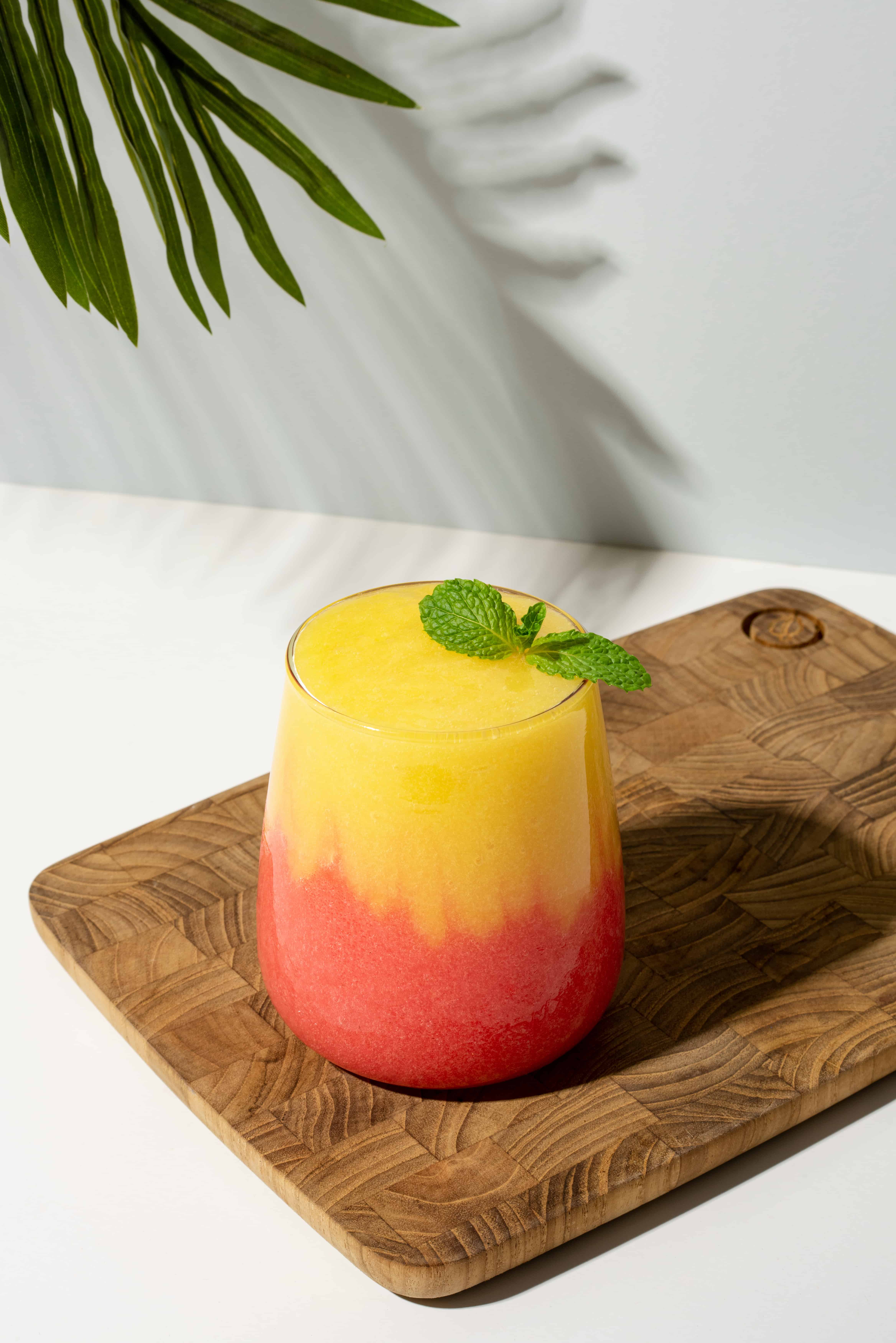 Serving
2 people
Time
10 minutes
Difficulty
easy
INGREDIENTS
1 mango
2 guavas
½ cup almond milk
½ cup plain yogurt
½ Tbsp of sweetener
Mint leaf
DIRECTIONS
1) Cut the guava in half, scoop out the fruit and put in a blender at medium speed with the yogurt. Pour into a glass and reserve in the fridge.
2) Peel the mango, cut in rough pieces and place at high speed in a blender with the almond milk. If you prefer, add sweetener.
3) Pour the mango smoothie on top of the guava/yogurt smoothie.
4) Garnish with the mint leaf and enjoy!
*Chef's Tip:
Add 1 oz. of white rum to every portion of this smoothie and you'll suddenly have a delicious two tier mojito.