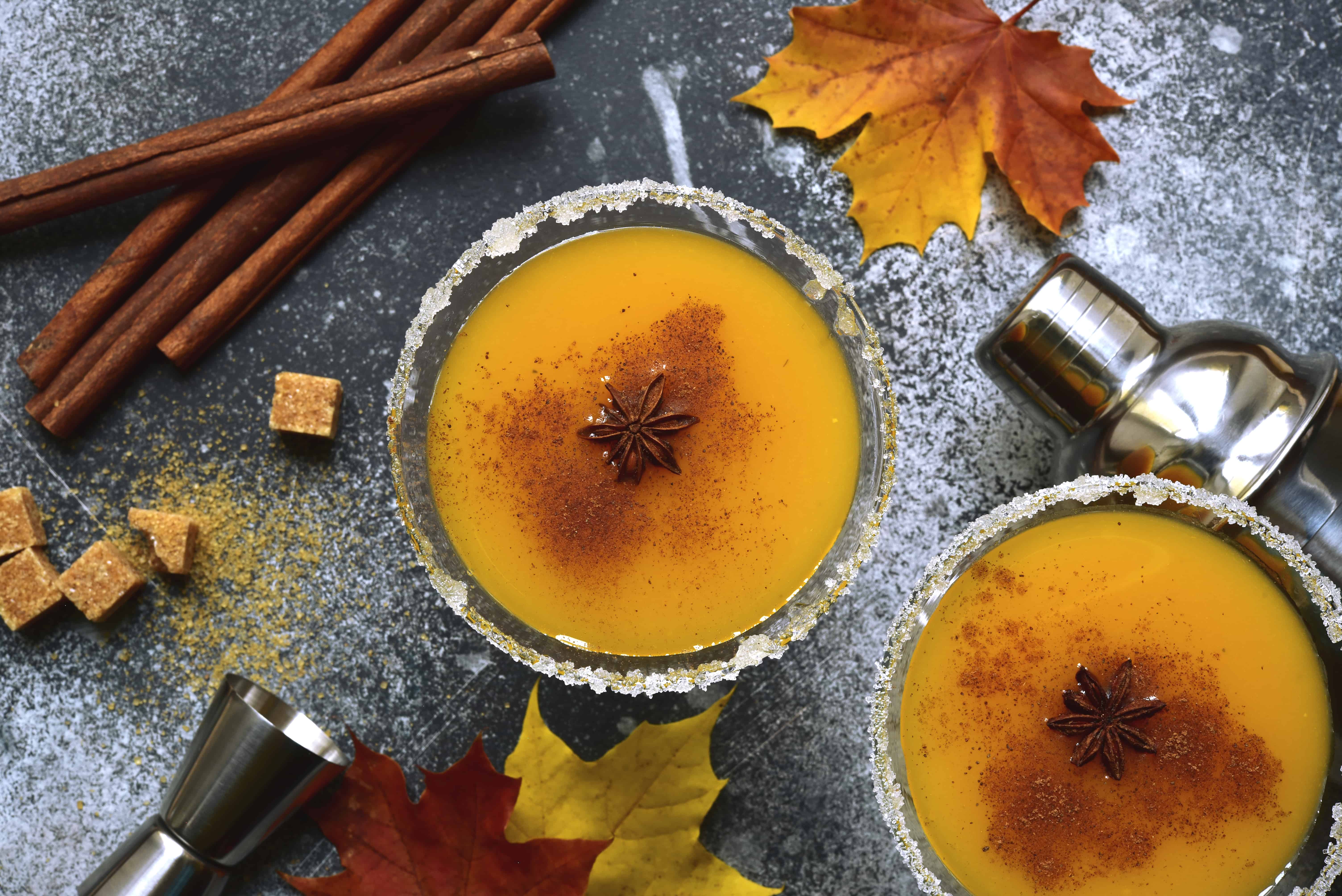 Serving
1 person
Time
5 mins
Difficulty
easy
INGREDIENTS
For the Punch:
750 ml bottle of spiced rum
1 cup orange juice
1 cup lemon juice
1 cup spiced syrup
1/2 cup pumpkin puree
2 1/2 cups sparking water
Cinnamon sticks for garnish
Large pumpkin or punchbowl
For the spiced syrup:
1/2 cup sugar
1/2 cup water
6 whole cloves
6 allspice berries
1 cinnamon stick broken in pieces
1 star anise pod
6 white peppercorns
1/2 nutmeg cracked
DIRECTIONS
For the spiced syrup:
Add the spices to a small saucepan over medium heat. Gently shake to avoid burning.
When toasted and aromatic, add the water and sugar. Continually stir until the sugar is dissolved. Bring to a simmer and turn the heat to low. Let simmer for 10 minutes, and then remove from heat, and strain.
Let it cool to room temperature before using.
For the punch:
In a large bowl, add the spiced rum, orange juice, lemon juice, spiced syrup, and pumpkin puree. Mix well to combine.
Once mixed, pour the mixture through strainer into a large pitcher and chill until ready to serve.
Meanwhile, place a large bowl into a hollowed pumpkin.
Pour the mixture into the punchbowl and add the sparkling water. Gently stir to combine.
Enjoy! If you tried this recipe, let us know by sharing a photo or video of your finished product on Instagram or Facebook and tagging us @JCTropicals.