RECIPES
Individual Calabaza Pie
An idea on how to bring the pie when invited for Thanksgiving dinner.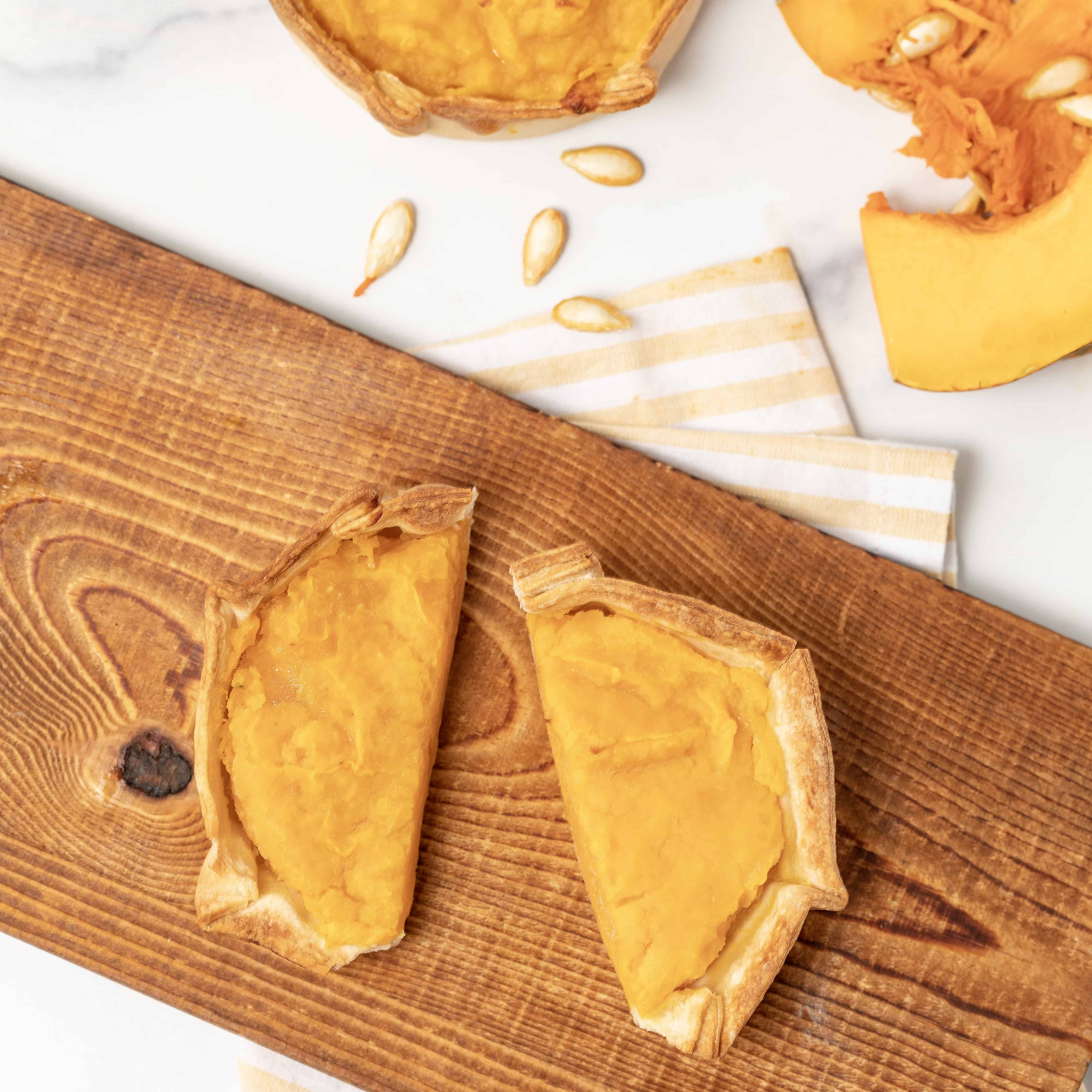 Serving
2 pieces
Time
45 minutes
Difficulty
medium
INGREDIENTS
8 oz.  calabaza
1 egg
2 pcs empanada disc
1 tsp salt
Spray pan
DIRECTIONS
1) Peel calabaza. Remove seeds and cut into 1/2 to 1 inch cubes.
2) Cook in boiling water for 12-15 minutes or until soft and tender.
3) Remove from water and drain as much as possible.
4) In a bowl, mash to make a puree and let it cool down.
5) Mix eggs with salt and let rest in refrigerator.
6) Find a small bowl (smaller than the empanada disc) and spray the bottom and the sides. Place upside-down on the counter top and place the empanada disc on top, lowering the sides and shaping like a pie dough. Place in the freezer for 30 minutes.
7) Pre-heat oven to 350F.
8) Remove disc from the freezer. Fill with calabaza mix and put back in freezer for 10 minutes.
9) Place 'pies' in the oven and cook for 10-12 minutes.