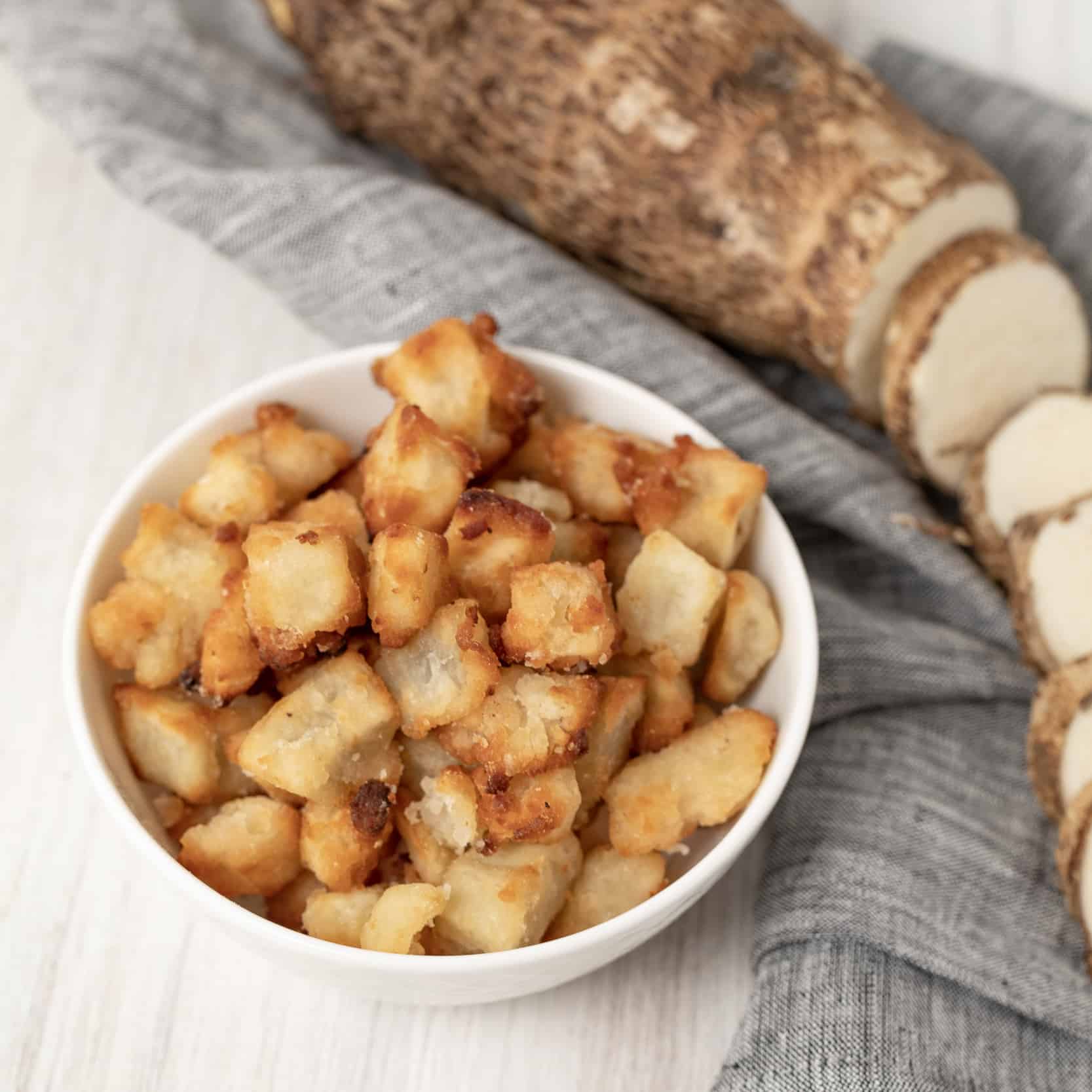 Serving
1 lb. bag
Time
45 minutes
Difficulty
medium-hard
INGREDIENTS
1 lb. malanga
1/4 cup sugar
3 Tbsp.  water
DIRECTIONS
1) Pre-heat oven to 400F.
2) Peel and cut malanga into odd shaped pieces.
3) Cook in oven for 20 minutes (or air fry at 400F for 10 minutes).
4) In a pan, put sugar and water to cook at low temperature until the sugar is dissolved.
5) When the malanga is ready, transfer to pan with the sugar (caramel).
6) Cook for 3 minutes stirring slowly and constantly.
7) Transfer to a pan sheet covered with parchment paper and rest until cold.
8) For extra crispiness, put in air fryer at 400F for 5-10 minutes.