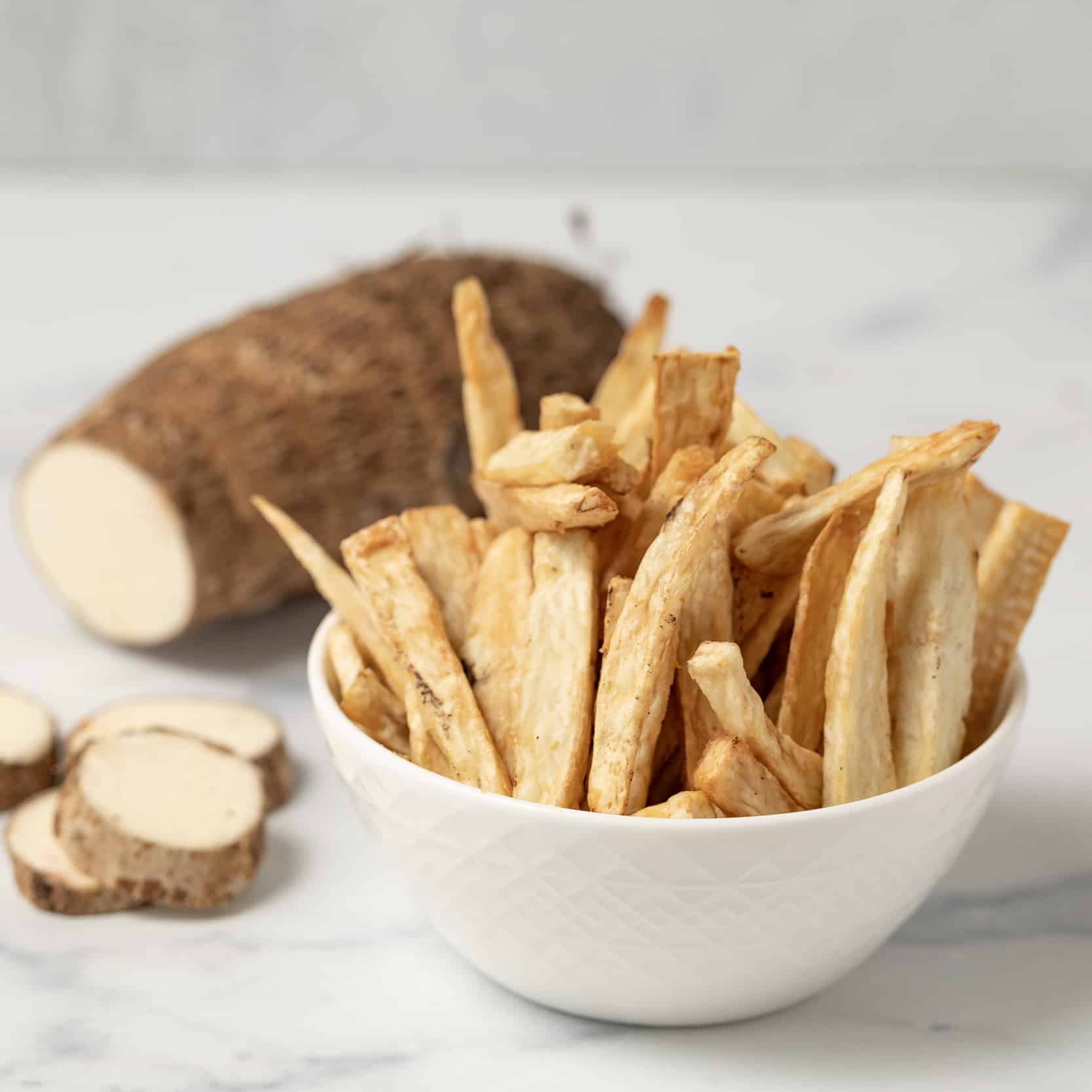 Serving
2 people
Time
1 hour 15 minutes
Difficulty
easy
INGREDIENTS
1 pc malanga
1 ½ Tbsp.  salt
1 tsp garlic powder
1 tsp onion powder
2 cups ice water
1 ½ cup frying oil
DIRECTIONS
1) Peel malanga and cut in "Batons" (2 inch long and 1/4 inch wide sticks). Also can be cut thinner as 'shoestrings' or thicker as 'steak' cut.
2) Mix ice water with 1 Tbsp. salt, pepper, garlic powder and onion powder. Rest the cut malanga in water for an hour. This step is optional and can be ignored, or just done for a few hours.
3) Drain malanga to remove as much water as possible.
4) Pre-heat the oil to 375F.
5) Fry malanga for 3-5 minutes depending on the size.
6) Remove from oil and season with salt and enjoy!