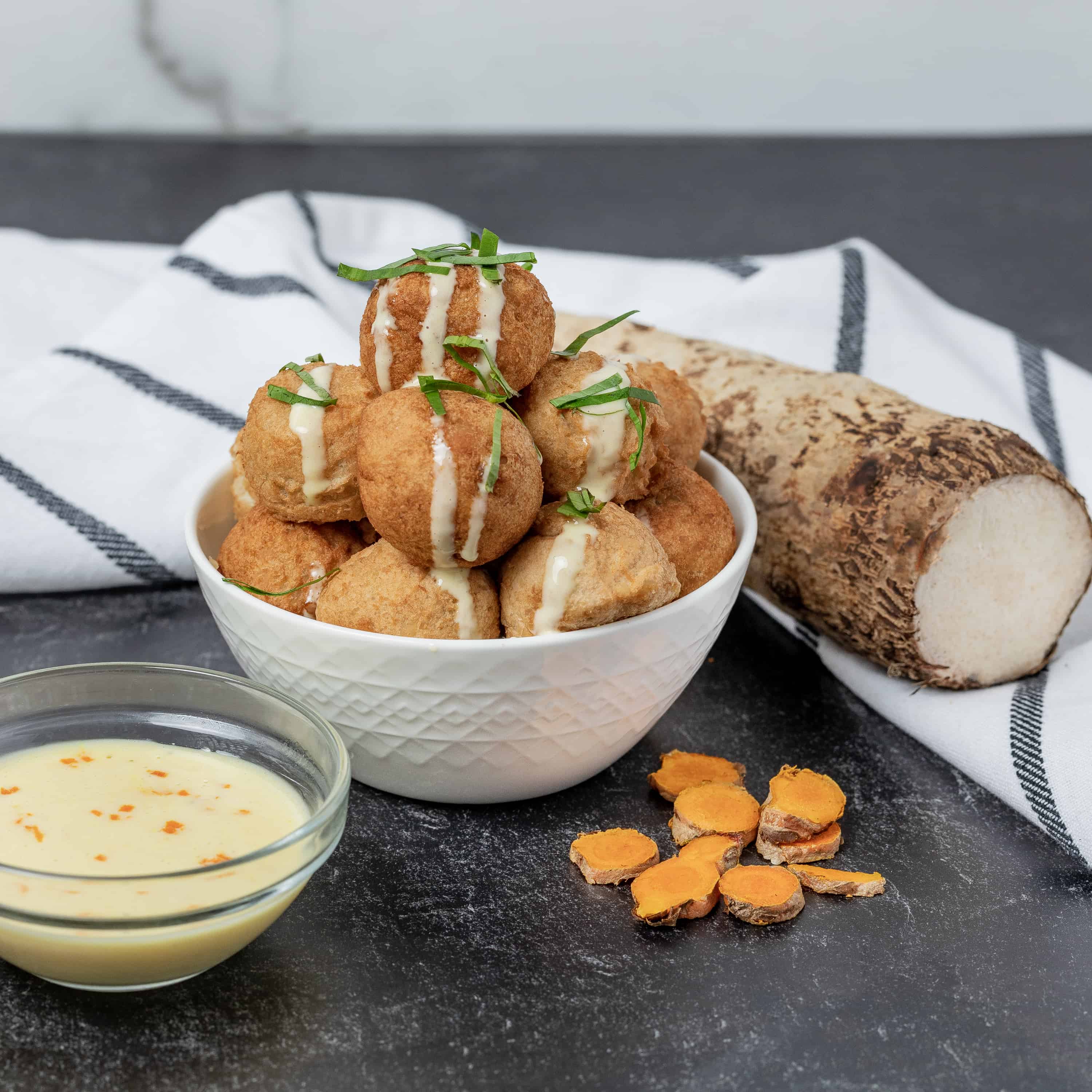 Serving
12 pieces
Time
20 minutes
Difficulty
easy
INGREDIENTS
4 pcs malanga
1/2 tsp onion powder
3 garlic cloves
1 bunch parsley
1 cup vegetable oil
3 eggs
1 Tsp salt
1/2 tsp crushed red pepper flakes
1 tsp lime juice
2 Tbsp.  mayonnaise
1/2 pc turmeric
DIRECTIONS
1) Crack the eggs and whip in a bowl with onion powder, garlic, parsley and salt.
2) Peel and grate the malanga's and add them into the bowl. Refrigerate for one hour.
3) Using a frying pan, heat the oil over medium-high heat. Using a spoon or scoop, grab spoonfuls of the malanga, shape into balls and place into the pan. You can fry five or six at a time.    Make sure to fry on both sides until the malanga fritters are golden brown.
4) Remove from the oil and place on a large platter with paper towel to drain the excess oil. Serve hot.
5) Peel and cut the turmeric in small pieces. Blend together with the mayonnaise and enjoy!