RECIPES
Mamey Milkshake
A delicious mamey shake brings to mind childhood memories of long days under the sun quenched by the citric, slightly tart flavor of this Cuban staple. This tropical recipe is fragrant, earthy, and made thick and creamy.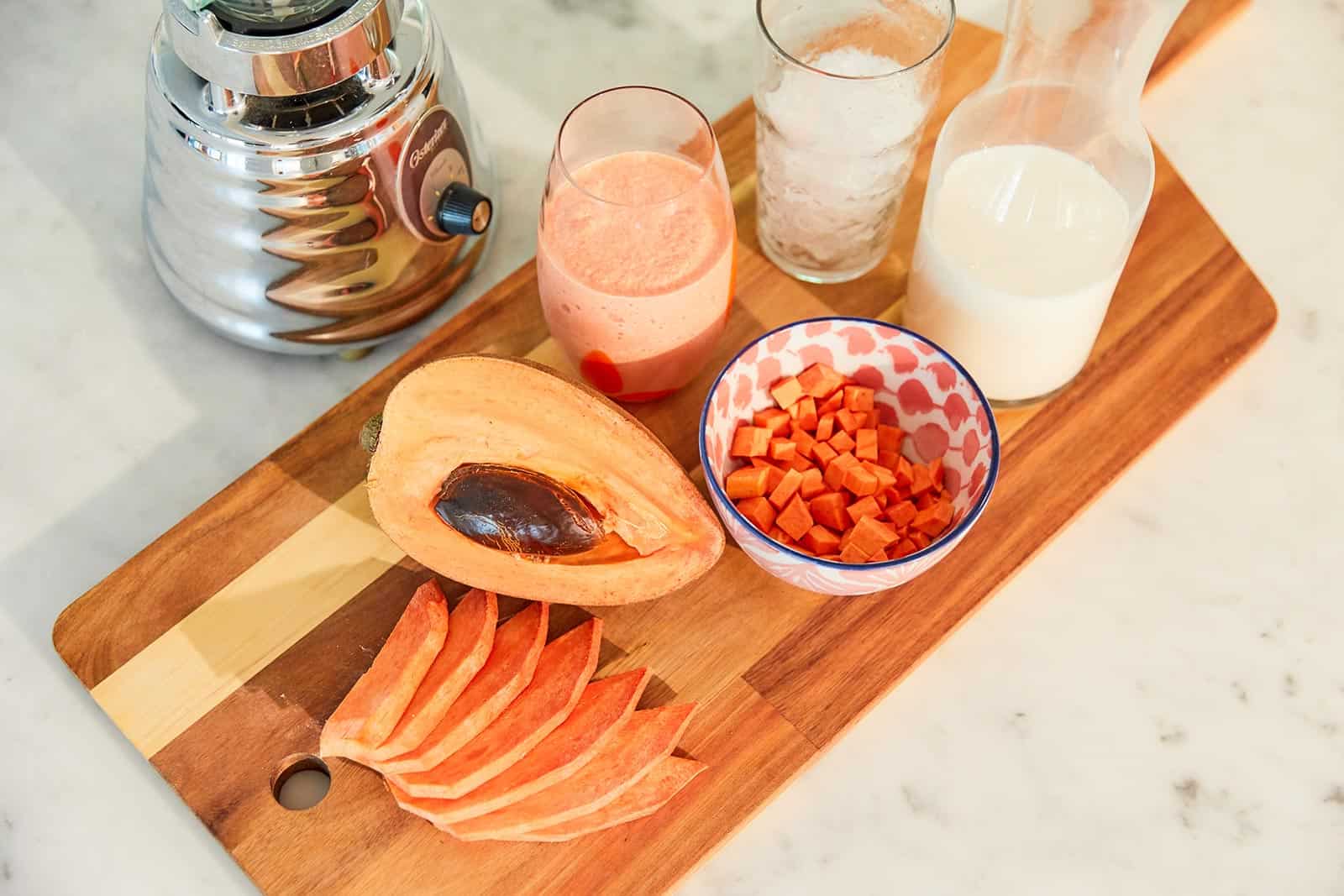 Serving
1 person
Time
5 mins
Difficulty
easy
INGREDIENTS
1 cup fresh ripe mamey cubed
1 cup whole milk
3 Tbsp sweetened condensed milk
3 Tbsp sugar (to taste)
½ cup crushed ice
DIRECTIONS
Remove the skin in strips by scoring the mamey lengthwise with a sharp knife and peel away.
Scrape away the bitter whitish membrane until you reach the tender flesh of the mamey.
Cut the flesh away from the rather large pit.
Put everything in the blender except the ice and process until frothy.
Add the crushed ice and process until the ice is ground fine and the batido is thick and rich.
Note: The condensed milk is a very Cuban addition. You may omit this ingredient to your taste.