RECIPES
Mamey Ice Cream
Take one bite of this treat and fall in love. Mamey has an exciting tropical flavor and when made into ice cream it is even more delicious!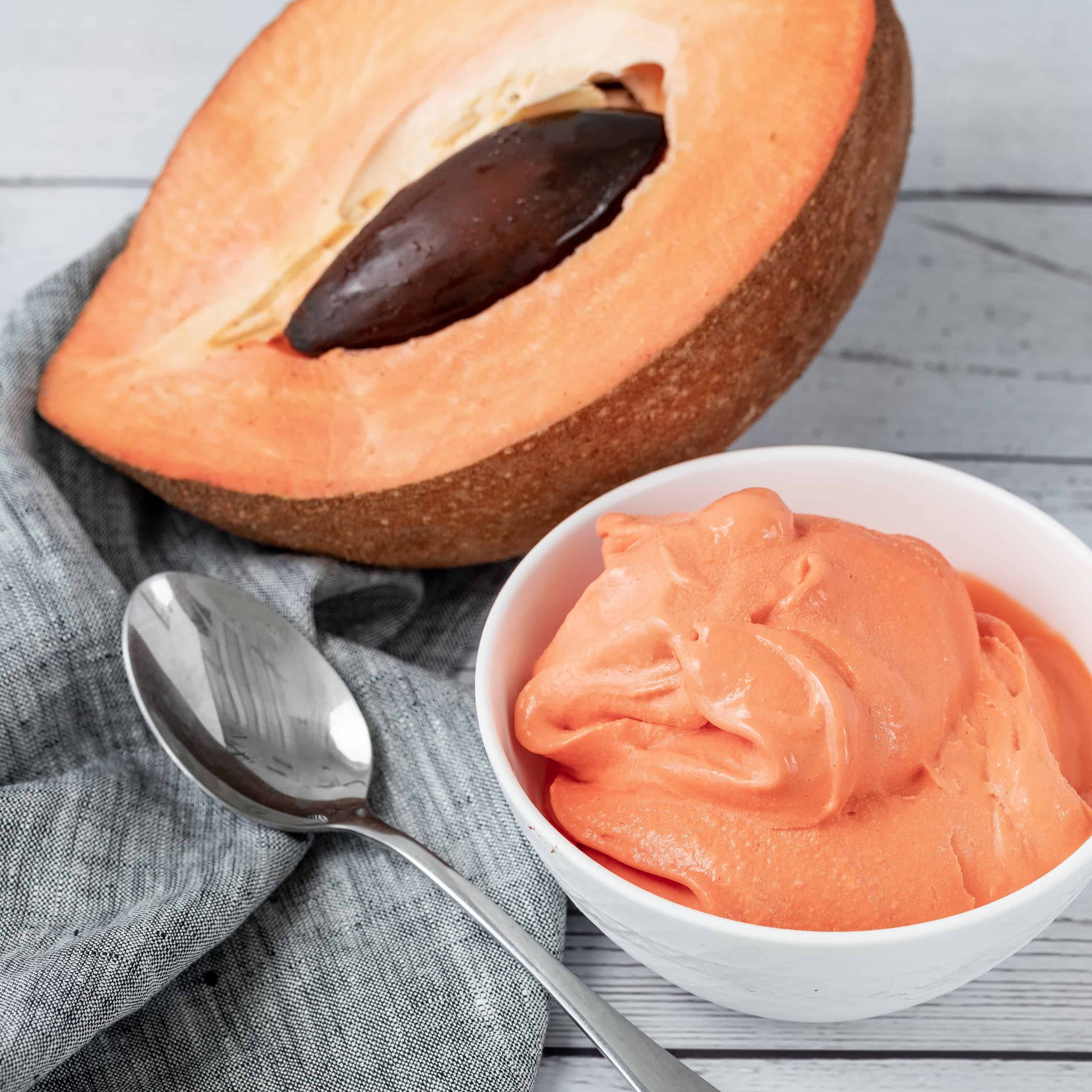 Serving
6-8 scoops
Time
1 hour
Difficulty
easy
INGREDIENTS
2 Pcs Mamey
8 Oz Heavy Cream
1/2 Cup Granulated Sugar
DIRECTIONS
1) To prepare mamey puree, cut lengthwise in half. Remove the pit and dice the pulp into chunks. Blend it to a smooth puree along with sugar without using any water unless it becomes too thick.
2) Whip the cream using a hand mixer until soft peaks form. You can use a stand mixer as well for the purpose.
3) Add mamey puree in the whipped cream. Whisk using the hand blender or spatula for 1 – 2 minutes or until well combined. Taste and if required, add more sugar accordingly.
4) Pour the ice cream into a freezer friendly container with a lid. Freeze for at least 2 hours Removing from the freezer and mixing every 20 minutes.
5) Stand for 5 minutes to soften slightly before serving.