RECIPES
Mango and Chayote Chicken Nuggets
A fantastic way to make nuggets healthier and bring in the vitamins.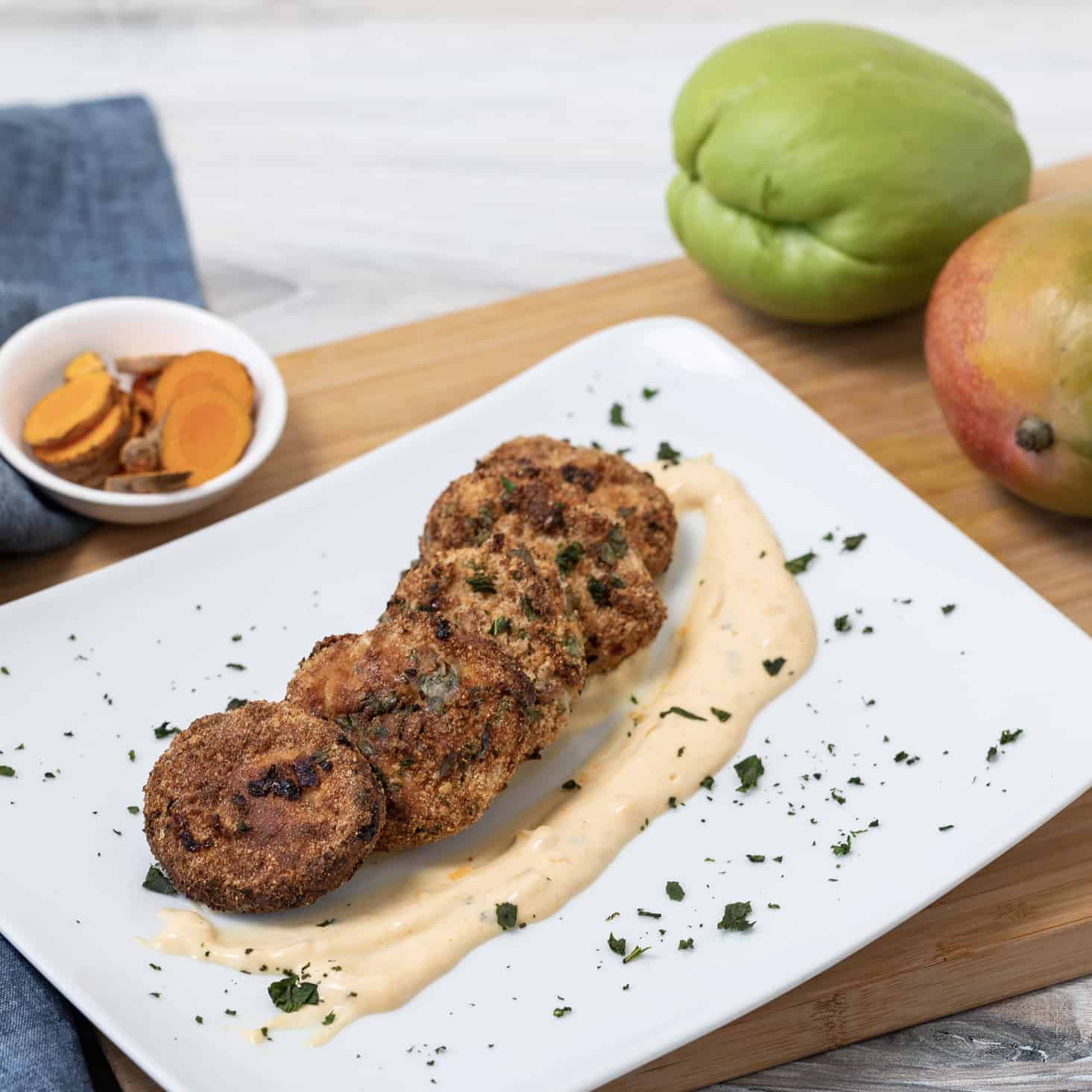 Serving
18 pieces
Time
1.4 hours
Difficulty
easy
INGREDIENTS
2 pcs mango
1 pc chayote
1 pc chicken breast
2 eggs
1 cilantro small bunch
1 tsp garlic powder
1 tsp onion powder
1/2 cup breadcrumbs
1 tsp salt
Cling film
DIRECTIONS
1) Peel and slice the mango and puree in a blender.
2) Peel the chayote and cut in Brunoise (very small cubes).
3) Cut the chicken breast in 1/2 inch cubes.
4) Crack and beat the eggs with a sprinkle of salt.
5) Mix the mango puree with the chicken, garlic powder, onion powder, salt and 1/4 of the beaten eggs. Store in the refrigerator for 1 hour.
6) Stretch the cling film on the table. Place half of the mix and roll it giving a cylindrical shape. Repeat with the other half and store in the freezer for 1 hour.
7) Remove from the freezer and slice in 1/4 inch piece.
8) Chop the cilantro and mix with the breadcrumbs.
9) Dip each nugget in the beaten eggs, then in the breadcrumbs mixture.
10) Deep fry at 350F and enjoy!