RECIPES
Mango and Chayote Oatmeal
Warm up your day from the moment you open your eyes with a dish filled with zinc, vitamins, fiber and natural sugars to bring energy to your body. Your usual oatmeal with vitamin C boost and natural sugars to face the day.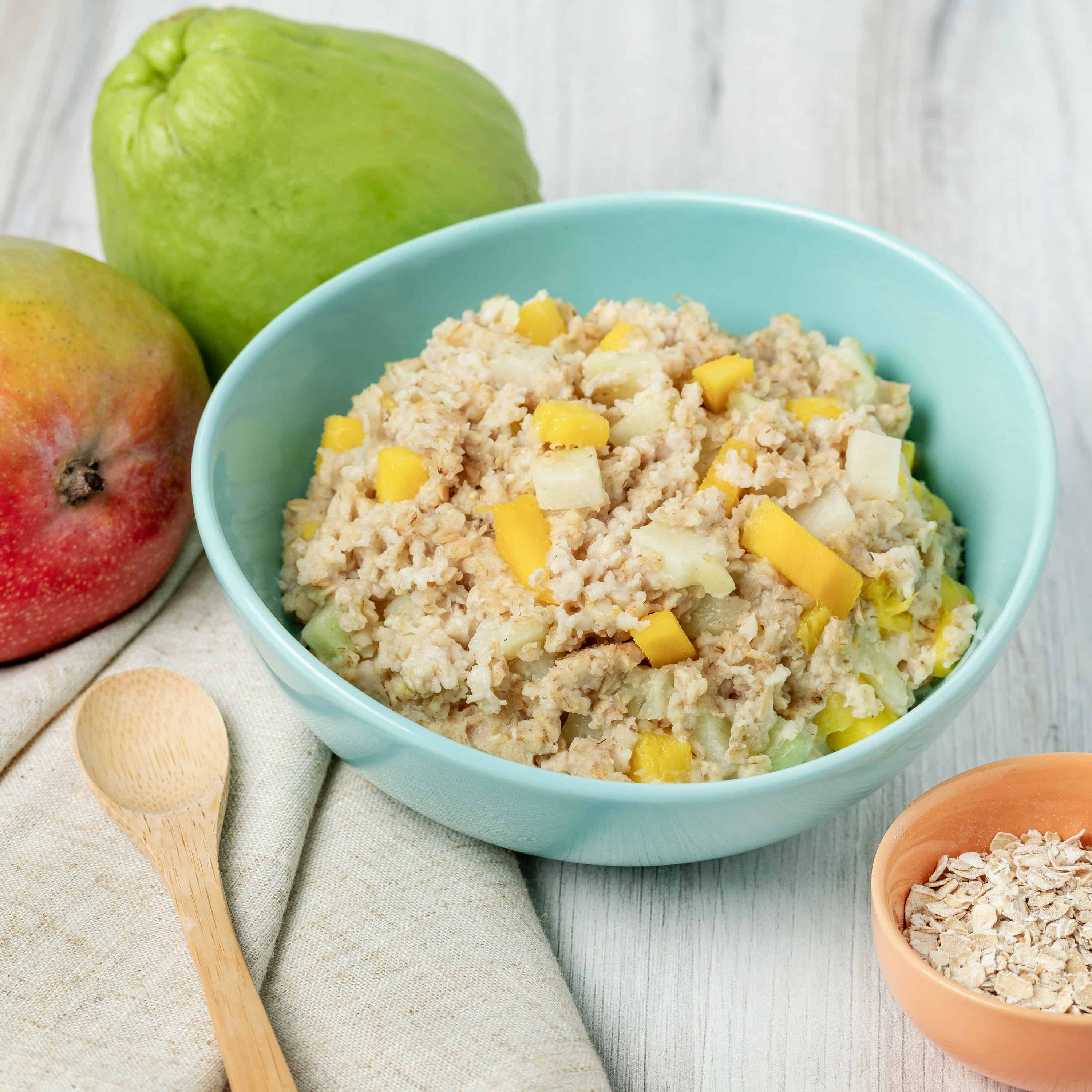 Serving
2 people
Time
5 minutes
Difficulty
easy
INGREDIENTS
1/2 Pc Mango
1/2 Pc Chayote
1 Cup Milk of your choice
1/2 Cup Ready Oats
DIRECTIONS
1) Peel the mango and chayote and cut in small cubes.
2) Put the oats, chayote, mango and milk in a bowl and mix it.
3) Microwave for 60 seconds. Stir and cook for another 30 seconds.