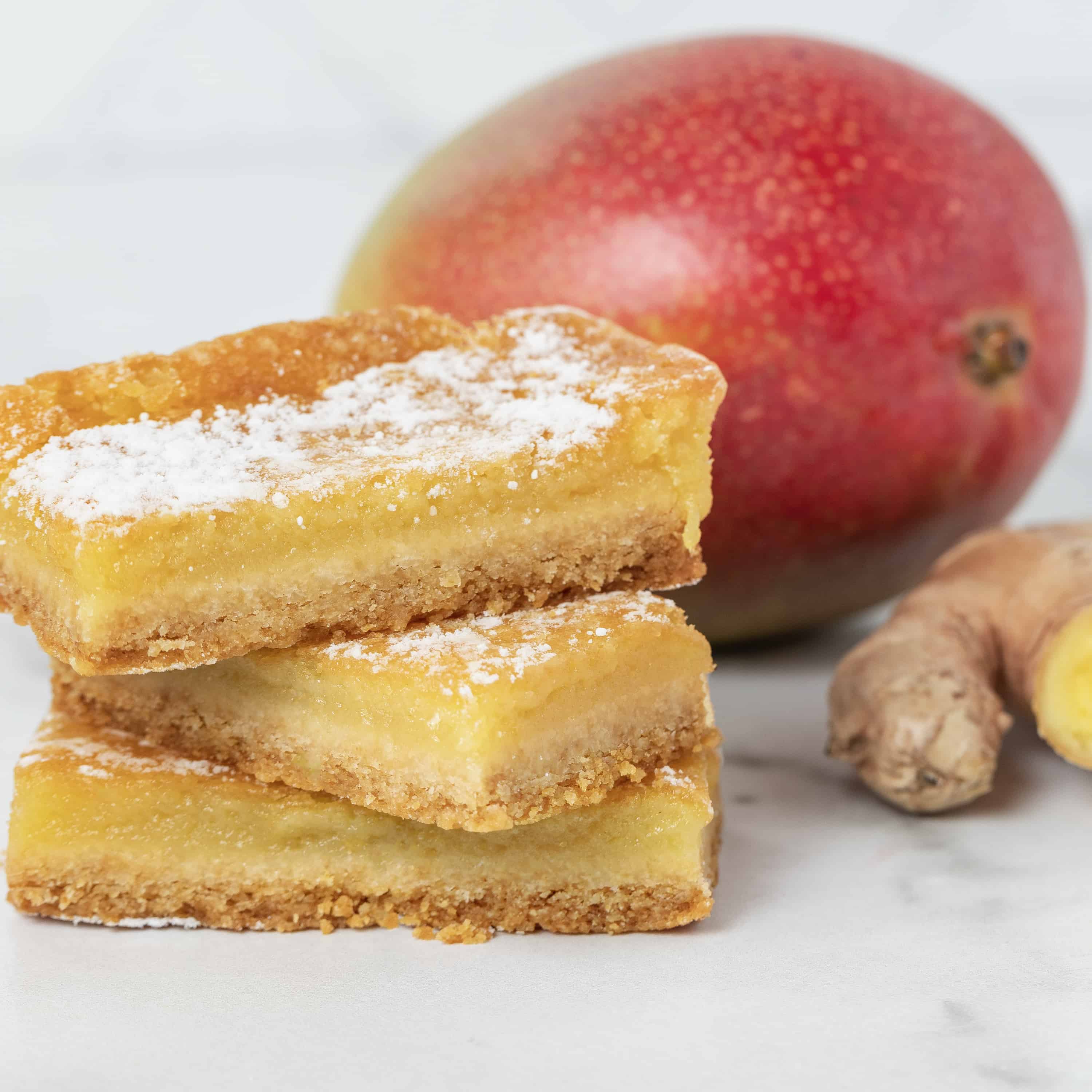 Serving
6 pieces
Time
45 minutes
Difficulty
medium
INGREDIENTS
2 Pc Mango
1/2 Inch Pc Ginger
2 Cups All-Purpose Flour
1 Cup Melted Butter
1/2 Cup Confectioners' Sugar
1/2 Cup Chopped Macadamia Nuts
¾ Cup White Sugar
⅓ Cup Water
1 Tsp Lemon Juice
4 Tbsp cornstarch
3 Tbsp Water
DIRECTIONS
1) Pre-heat oven to 350 degrees F (175 degrees C). Grease a 9×13-inch baking pan.
2) Combine flour, butter, and confectioners' sugar in a bowl. Stir in macadamia nuts. Press half of the mixture into a 1/2-inch-thick layer on the bottom of the prepared pan to make the crust.
3) Bake in the pre-heated oven until lightly browned, 15 to 20 minutes.
4) Peel and chop the mangoes and ginger very small.