RECIPES
Mango and Papaya Rice Krispies
These tropical fruit-flavored cereal treats are easy enough to make for a spring snack but would also make a wonderful dessert for a picnic or backyard party.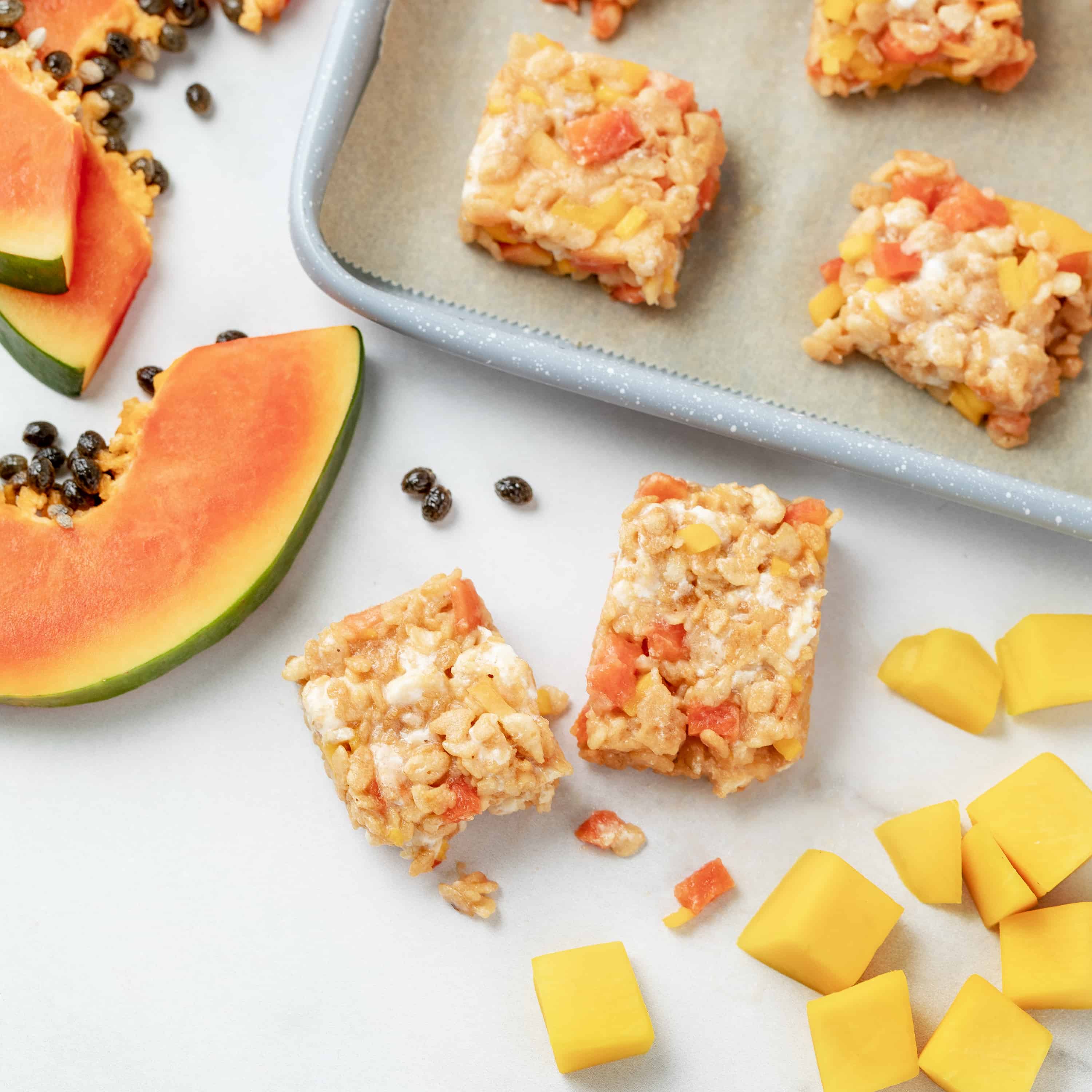 Serving
12 pieces
Time
20 minutes
Difficulty
easy
INGREDIENTS
1/4 Pc Papaya
1/2 Pc Mango
3 Tbsp Butter
10 Oz Marshmallows
6 Cups Rice Krispies Cereal
DIRECTIONS
1) Peel the mango and papaya and cut in small cubes.
2) In large saucepan, melt butter over low heat. Add marshmallows and stir until completely melted. Remove from heat.
3) Mix the fruits with the rice Krispie's cereal.
4) Stir all the ingredients together until well coated.
5) Using buttered spatula or wax paper evenly press mixture into 13 x 9 x 2-inch pan coated with cooking spray. Cool. Cut into 2-inch squares. Best if served the same day.