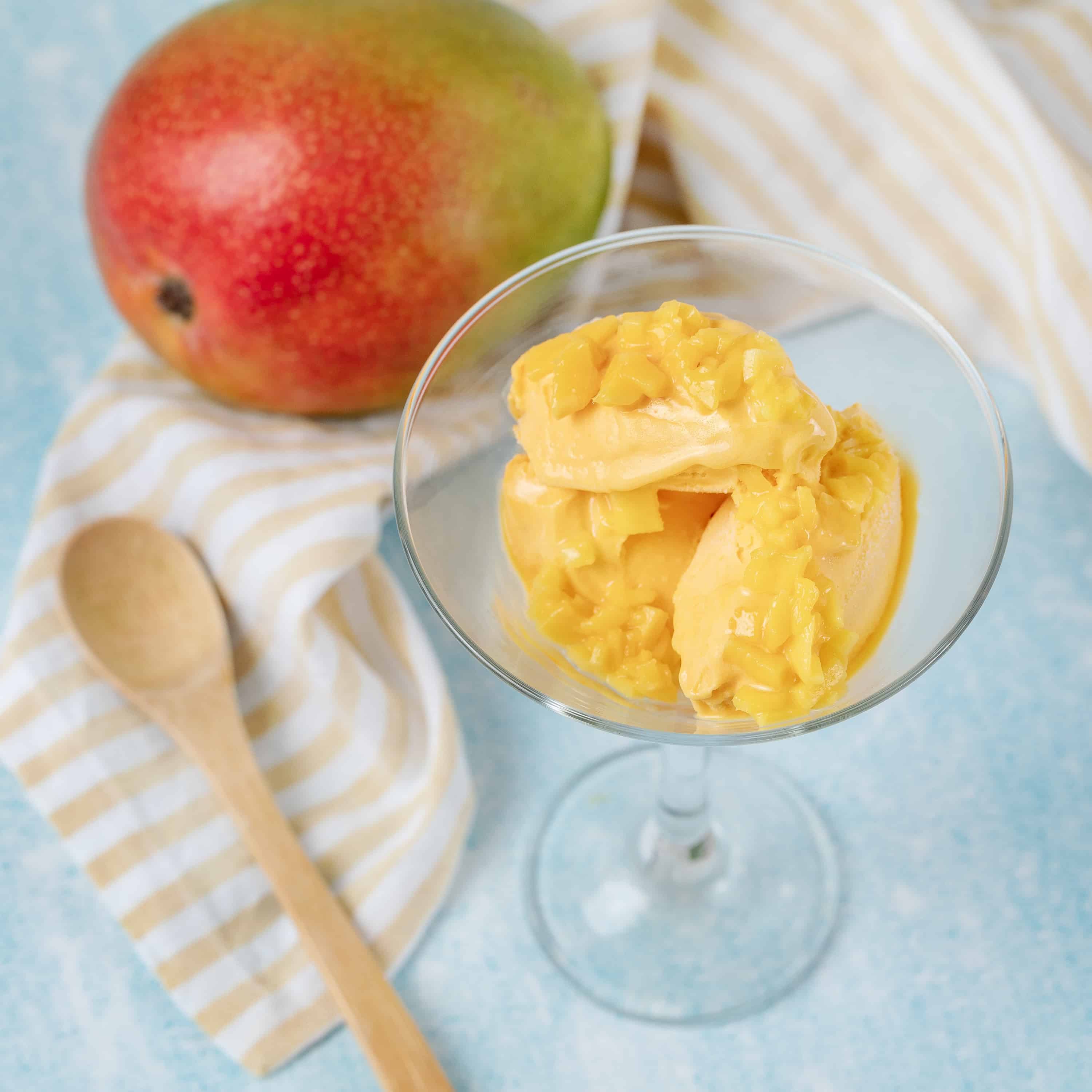 Serving
1.5 pounds
Time
1 hour
Difficulty
easy
INGREDIENTS
4 pcs mango
8 oz. heavy cream
1/2 cup granulated sugar
DIRECTIONS
1) To prepare mango puree, dice the pulp of fresh mango into chunks. Blend it to a smooth puree along with sugar without using any water.
2) Whip the cream using a hand mixer until soft peaks form. You can use a stand mixer as well for the purpose.
3) Add mango puree in the whipped cream. Whisk using the hand blender or spatula for 1 – 2 minutes or until well combined. Taste and if required add more sugar accordingly.
4) Pour the ice cream into a freezer friendly container with a lid. Freeze for at least 2 hours removing from the freezer and mixing every 20 minutes.
5) Stand for 5 minutes to soften slightly before serving.