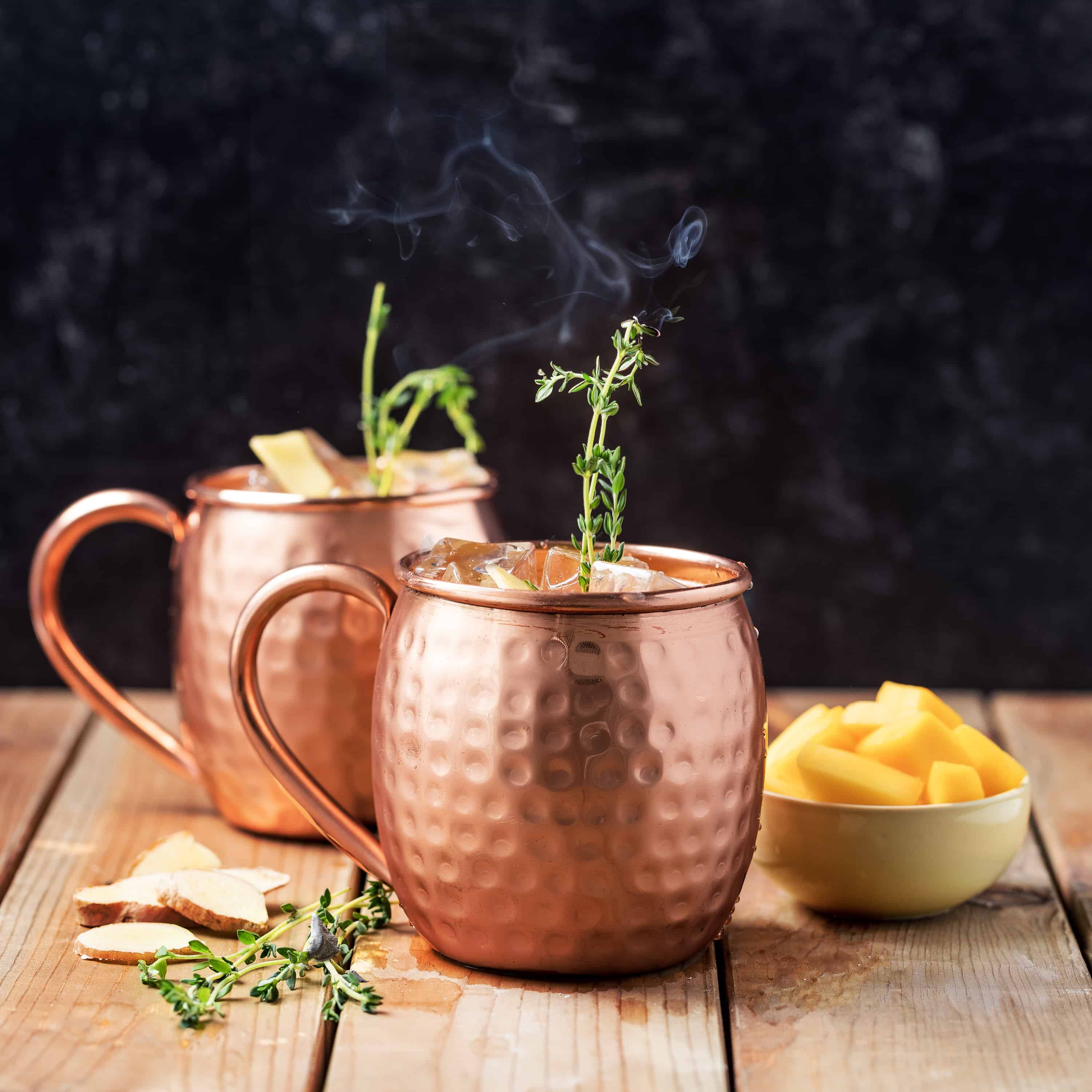 Serving
2 people
Time
10 minutes
Difficulty
easy
INGREDIENTS
1 Pc Mango
1/4 Inch Pc Ginger
3 Oz Vodka
1 Oz Lemon juice
8 Oz Ginger Beer
4 Sprigs Thyme
DIRECTIONS
1) Peel the mango, slice and mix in a blender to make a puree.
2) Peel the ginger and slice very thin.
3) Pour 1 oz. of the ,mango puree in a mule mug, add the chopped ginger, ice and stir.
4) Add the lemon juice, vodka, stir and top up with the ginger beer.
5) Garnish with ginger slices and thyme. Light the thyme with a torch and enjoy!