RECIPES
Mango, Papaya, Avocado and Peppers Salad
A very well balanced flavor profile in a nutrient filled salad that has enough calories to maintain your daily calorie intake.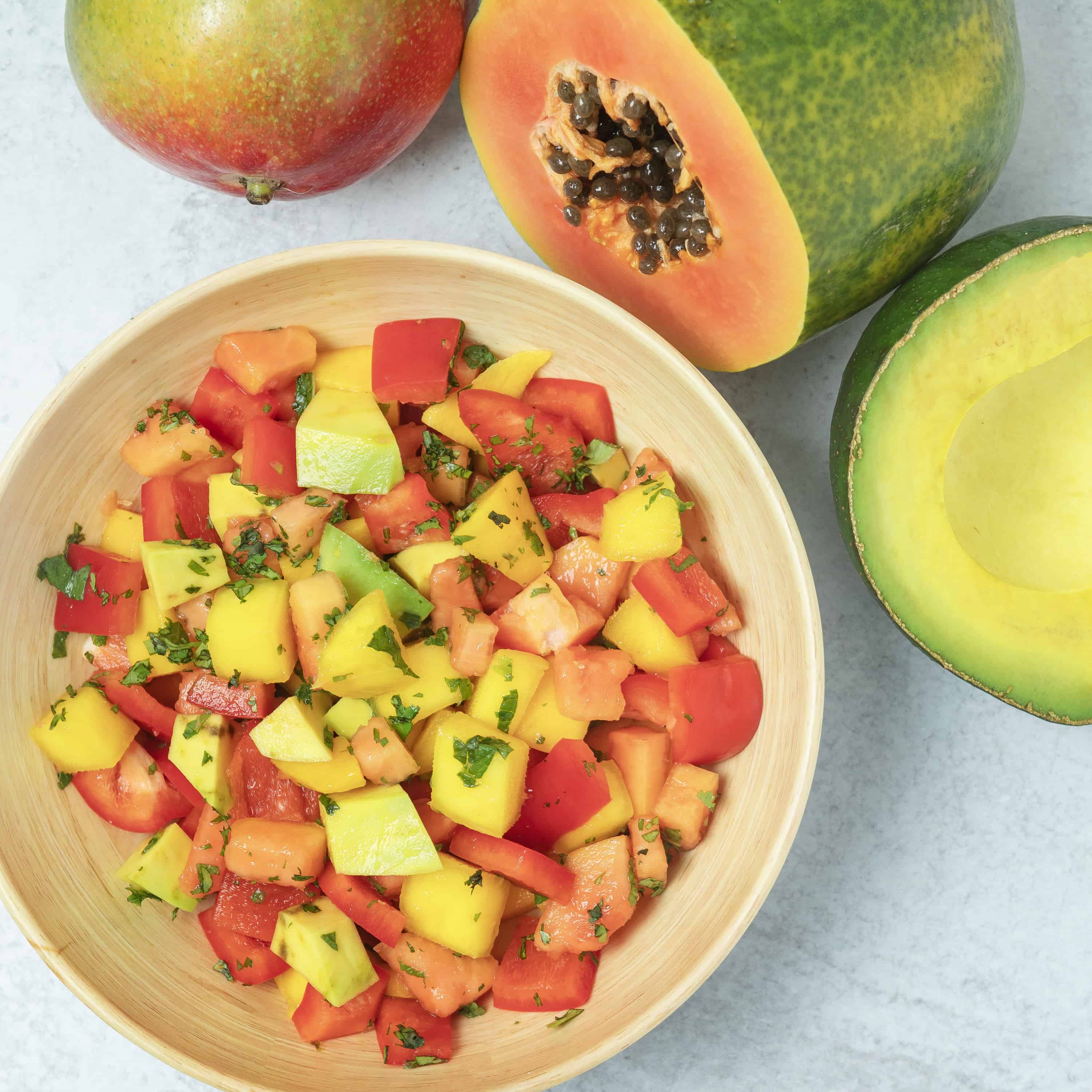 Serving
2 people
Time
15 minutes
Difficulty
easy
INGREDIENTS
2 Pcs Pink Guava
1 Pc Mango
1 Pc Avocado
1/4 Pc Papaya
1 Pc Red Bell Pepper
1 Pc Yellow Bell Pepper
1 Pc Red Onion
1/4 Pc Ginger
1/4 Cup Olive Oil
1 Pc Lemon
1 Tsp Salt
DIRECTIONS
1) Peel and cut the mango and papaya in cubes.
2) Cut the avocado lengthwise and remove the pit. Scoop out the fruit and cut in cubes.
3) Slice the sides of the peppers and cut in 1/2 inch squares.
4) Peel the red onion and slice thinly in Julienne.
5) In a blender, mix the peeled ginger with the olive oil, the juice of the lemon and the salt.