RECIPES
Mango Spicy Margarita
Love at first mango! A beautiful bright orange drink that stands out at any happy hour, brunch, dinner or friendly occasion. Neither too sweet nor too sour, our twist on this classic will have you dancing in no time.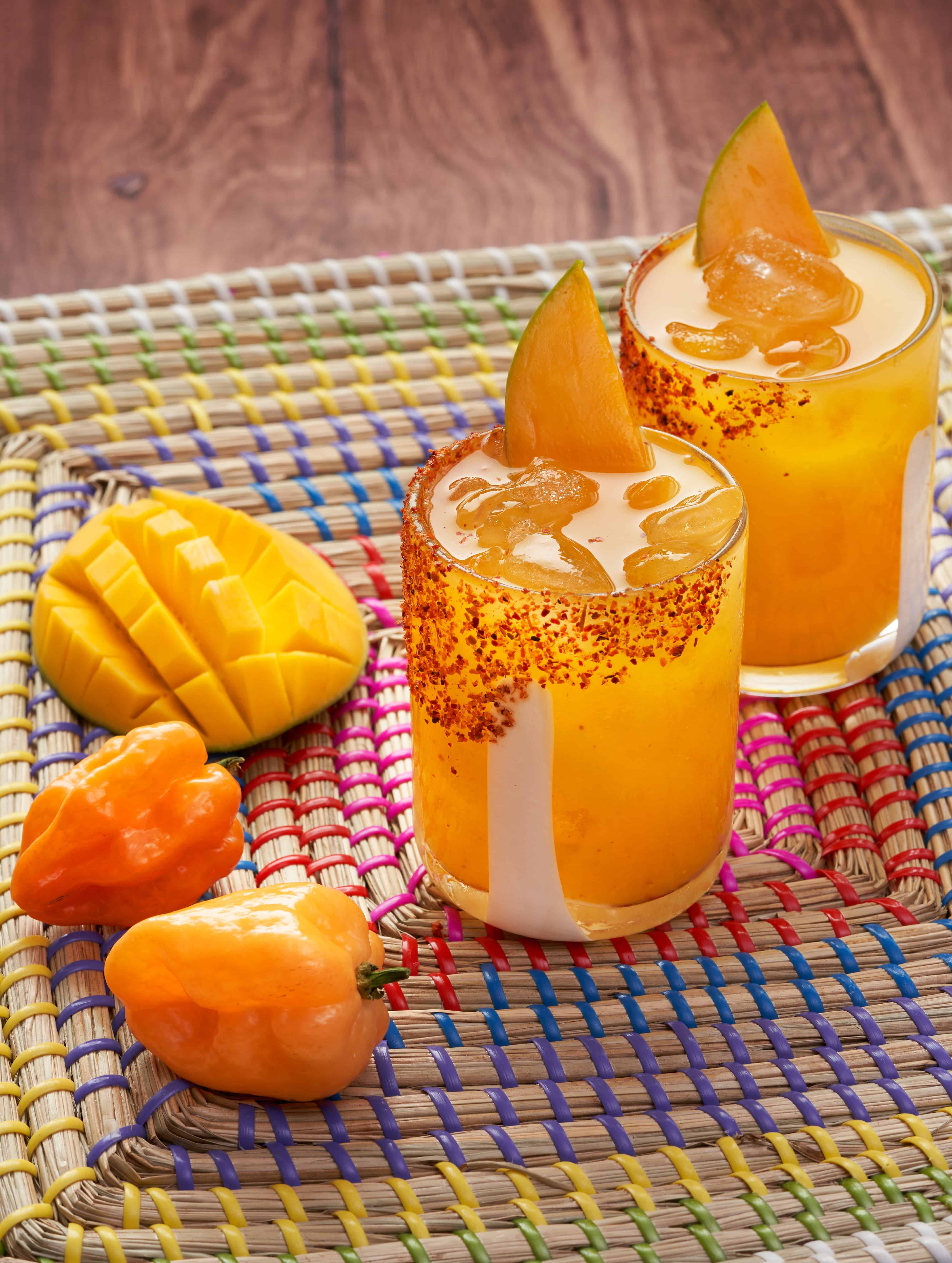 Serving
2 people
Time
5 minutes
Difficulty
easy
INGREDIENTS
3 oz. mango
Scotch bonnet
Tajin
4 oz. tequila
1 oz. agave
2 oz. lime
2 oz. Cointreau
Ice
DIRECTIONS
1) Peel, cut, and in a blender mix the sliced mango to make a puree.*
2) In a shaker, place the ice, the mango puree, tequila, 1 oz. of lime juice, agave, Cointreau, and 2-3 thin slices of Scotch bonnet.**
3) Rub the glass rim with a lime and sprinkle 1/2 a tsp of tajin on it.
4) Shake everything together, strain and serve in a rocks glass with ice.
5) Garnish with a mango slice, serve and enjoy!
Chef's Note:
*To cut a mango; first make a cut on the bottom so the fruit is able to stand. Then cut to remove the top part of the fruit. From bottom up, peel the mango removing only the skin. Once all skin is removed, cut from top to bottom, following the seed path.
A Scotch bonnet is also known as a Caribbean hot pepper.
**Chef's Tip:
Cointreau can be replaced with triple sec or more of your favorite tequila if a stronger flavor profile is preferred.