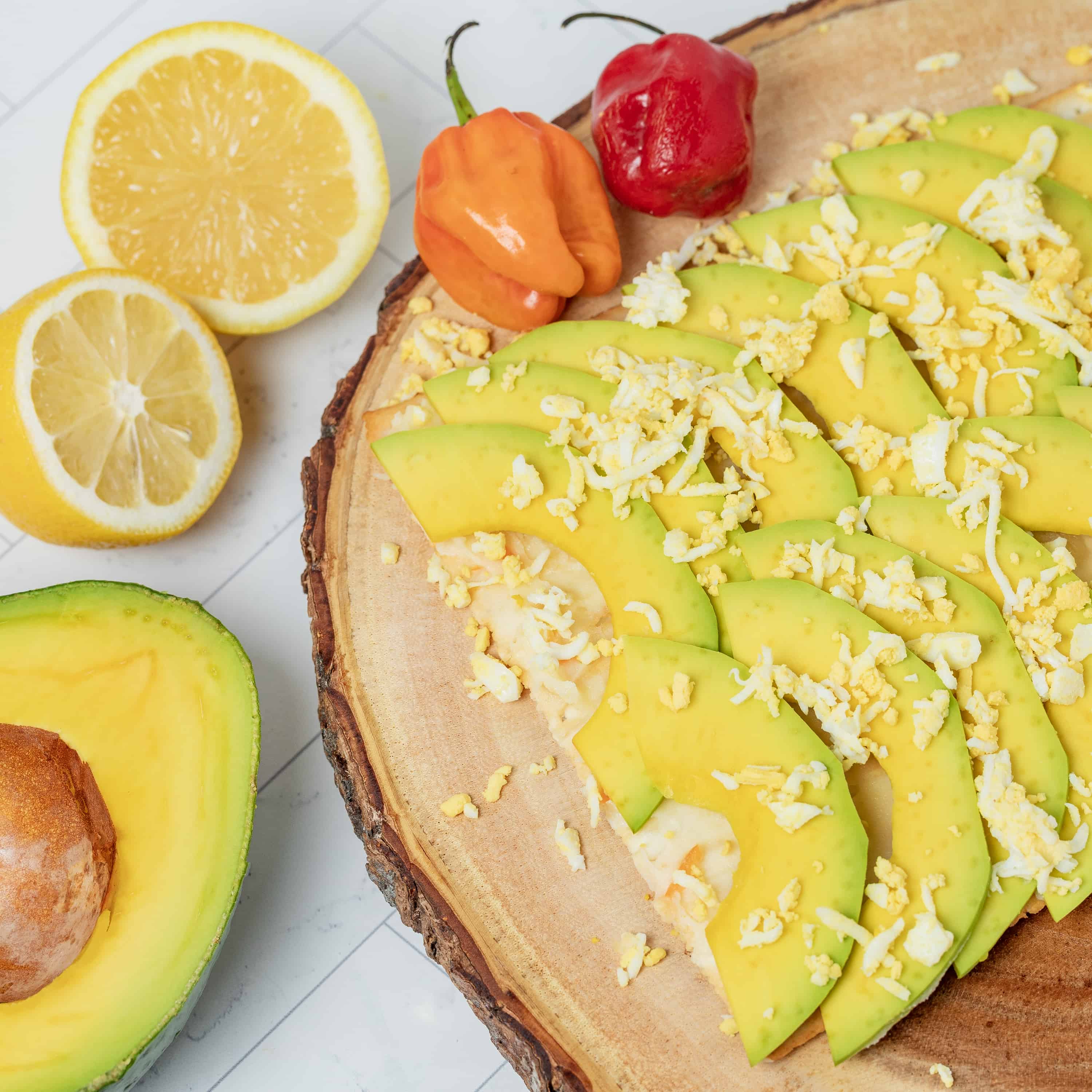 Serving
2 people
Time
15 minutes
Difficulty
easy
INGREDIENTS
1 tsp unsalted butter
1 egg
1 avocado
1 Matzo (sheet)
1/2 lemon
3/4 tsp Kosher salt
1 small Scotch bonnet pepper
DIRECTIONS
1) Leave the butter outside at room temperature until it softens.
2) Cut 2 thin slices of the Scotch bonnet and then chop it very small.
3) Mix the chili with the butter.
4) Place the egg in a pot with room temperature water. Bring to a boil and cook for 9 minutes. Remove from the fire and leave for 3 minutes.
5) Remove from the pot and peel under running cold water.
6) Peel the avocado, remove the seed, and slice.
7) Spread the Matzo with the spicy butter.
8) Distribute the avocado slices over the butter and sprinkle with the juice of 1/2 lemon and Kosher salt.
9) With a cheese grater, grate the egg over the avocado and sprinkle with some salt.